 Posts

1,021

Joined

Last visited
Linda R's Achievements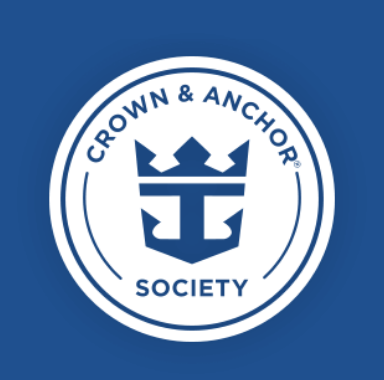 Pinnacle (7/7)
679
Reputation
They go over to Europe in spring and return in the fall. Do not see how you would do a back-to-back?

It means you will not have to pay the usually $100 pp change fee. Your rate will be what the current rate is, not what you previously paid.

I would highly recommend taking the 1 way cruise. I have done Alaska cruises many times. You want to see the larger glaciers, like Hubbard, which are farther north. Weather can be very iffy. Best weather July or August. I went in June the baby seals are born that month and were laying all over the ice floating in the water. But this was also north near Hubbard glacier. It was my favorite sight on an Alaskan cruise. I always go on the newest largest ship available, as long as it is going 1 way. You probably will not have much choice with your ship going 1 way though. I like more restaurants and venues on the larger ships. The Alaska cruises for 2025 are not out yet, but might be in November. You can give them your travel agents name and number to add to the cruise when you book with NextCruise. My TA's information is already in the system so I do not need to give it to them. You will have a great time, enjoy!

I take many prescription medications and I take them all in daily pill sorters. I carry a list of what pills I take, but do not carry the prescription bottles with me. Never have. And I travel several cruises a year.

Cocktails approx $14, beer and wine $8 and up. There will be specials and drinks of the day at lower price. Any liquor you buy at liquor store cannot be consumed on the cruise. They will deliver it to your room the night before you disembark to take home with you.

You need to pick your own rooms to get them across from one another.

I turned Pinnacle this year, during a cruise. I was recognized at the C&A get-together at beginning of the cruise. But did not get benefits until the next cruise.

While this was unavoidable, and RC did offer a nice compensation, you still might need travel insurance, in my opinion. Many flights will cost more that $600. Especially if that is per couple, not per person. I also always have hotels pre-paid, before and after cruises. There could be transportation to airport or train station.

I believe those have a cord to plug in, and most likely are not allowed. Pretty much anything with a cord, except hair dryers, are not allowed.

My first cruise was in the 80's, and was not much to research then. No internet, etc. I had a fabulous time! I plan more now and have learned a lot of things. Some are just things that make life easier (magnetic hooks, better luggage, etc.) Also as you age the way you approach traveling, or things you do on a cruise change. Just go with it. Everyone learns from experience. Just have a fantastic cruise and don't sweat the small stuff. And then book your next cruise......and the next......

We do B2B cruises all the time. Most cruises in fact. I always tip room stewart after each leg, and usually give them a tip the first day too. The cabin stewarts can be changed at any time, and he/she may not know in advance. Same with dining. The table you had assigned for week 1 may change for week 2. If it is the same table the wait staff is likely to rotate. Tip as you go. I always do. And then never have to be concerned about it later.

Grand suite also gets free internet. Also usually double sinks in bathroom and tub. All day access to CK and Suite lounge. Jr suite just has CK for dinner. Even though you will not be able to have the other 2 guests join you, you may want the experience once or twice just the 3 of you. The GS is also larger with sofa living room area that may be nice for the 5 of you to visit in. Or have room service together. Just a thought.

Room service for coffee and tea is complimentary. And several places onboard have coffee/tea available, some 24 hours. I have only seen coffee/tea makers in cabin in Jr suites and above.

is May 2025 open now? I looked recently and only went thru April, and only certain cruises.