 Posts

379

Joined

Last visited
Linda R's Achievements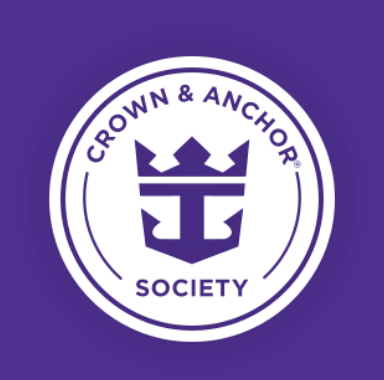 Diamond Plus (6/7)
228
Reputation
I can check-in when it is midnight on east coast. I just checked into a cruise at 10:30 tonight, mountain time. It is 27th, and my check-in date was 28th. I always am able to get 11:30 check-in the first available.

I live in Montana and getting a covid test to use for cruising anywhere is difficult. I ordered the online Abbott Binax tests and do them with medical person online. You can do them anywhere. Home, hotel, etc. Usually the ones Royal Caribbean offers (Binax ones) are shipped expedited, 2-3 days. But haven't ordered recently. If that is the case you could get them before your cruise. I plan to order more in about a week. This is about my only option where I live. Some major airports also do the covid testing needed. You need to make appt.

I am sure you can go in for just drinks, but pretty sure you will have to pay the cover charge.

No cover charges. We enjoyed it. Nice change and reasonable prices. We went couple times late at night and got a lot of food for $7.99. It was a special combo plate including dessert for that price.

It is possible Royal Up will not be offered for your sailing. Not all sailings offer the option.

I have celiac and have never had an issue on eating on cruises. Every place has items you can eat or they will make them special.

You can also bring the powdered drink vitamin packages and add to water. I have done that.

I changed my check-in time to earlier slot and then it was not available for my husband. But about 3 days later his was automatically changed to the same time I had. Thinking they may have some system to correct these things.

Linda R reacted to a post in a topic: NO unlimited dining package available on Oasis of the Sea for end of Sept? Sold out?

EmmiC110121 reacted to a post in a topic: What is the strangest thing YOU have seen on a cruise ship?

UDP disappeared for Oasis in December. Was available until about 3 weeks ago. I assume it is sold out

So, if the DCD extends past the end of this month, would that affect the TA sailing of Harmony Oct. 31st? Any thoughts

I am sure there is a limited number of people who can go to Coco Beach Club. And assume it could sell out easily with just one cruise ship. I haven't been yet, but have it booked for December cruise. Anxious to try the esperience.

I myself have actually brought mattress onto a suite larger deck and slept outside. It was great! Brought mattresses back in and made bed, so the cabin steward did not have to deal with it. Be sure to do it on a night when next day is a sea day! You may otherwise wake up with a ship next to you! It was wonderful waking up to an absolutely beautiful sunrise. I would do it again.

I take extra at home online covid tests with me. You can do them in a hotel or anywhere and take about 15 minutes. Results immediately sent to you on your phone. Just a peace-of-mind back up.

I ordered multiple tests and used them for both my husband and I without a problem.