Posts

44

Joined

Last visited
chodnett's Achievements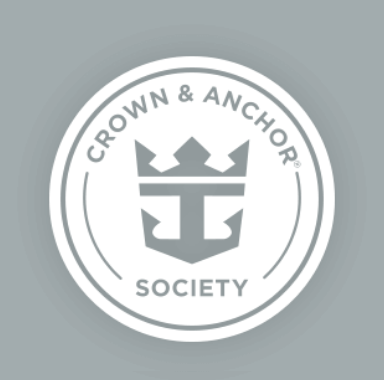 Platinum (3/7)
57
Reputation
The gym was great. But…. I never went into the sauna. Sorry?

Very smooth! A little rain on embarkation, and for the first 30 minutes after debark at CocoCay, but otherwise, beautiful weather and calm seas.

Great question! On Indy, Izumi is mostly hibachi. There's a small area for sushi, too. But mostly hibachi.

I'm gong to be honest about Fish n Ships… they'd be better off putting El Loco Fresh in this spot. It's nice having another free spot, but the chicken is on par with Windjammer chicken strips. We did not go to Grease on this sailing. Sorry!

Independence of the Seas - 4 Nights - Nassau, Perfect Day - 8/14/23-8/18/23 Hey all! We're just off our 4-night cruise on Independence of the Seas. Below are my Top 3 / Bottom 3, and I'm happy to answer any questions you may have. Top 3 1) Chops Grille remains undefeated. It continues to be my favorite meal at sea. 2) Adventure Ocean is such a fantastic benefit. My kids proactively ask to go each night. 3) Really love the pool strategy on Indy. Great main pool area, plenty of hot tubs, and Splashaway Bay with a large kids pool is such a win. Bottom 3 1) Surprisingly, I would rate this as the "least friendly" cruise I've been on. Most crew just seemed to be getting by. Our Stateroom attendant barely spoke to us all week, even when passing him and trying to speak to him in the hall. 2) I had inconsistent experience with Diamond Drinks on CocoCay. Each time, I would ask the bartender to use my Diamond drink. Twice, I was still charged. Both times (different bartenders), they said I could just use my remaining drinks back onboard. Pretty frustrating. 3) The food in the Windjammer on this sailing was subpar. We normally love WJ food, and will eat nearly every breakfast and lunch there. But we found ourselves going to Sorrentos or Fish & Ships just so we weren't subjected to the disappointment.

Hey all! We're headed out on Wonder of the Seas this September. I've currently booked Mason Jar for Brunch, and Chops for Dinner. Am I better off going with the Chops + 1 Dining Package, or keeping it as-is? I really don't want to risk not being able to go for Brunch at Mason Jar.

UPDATE: My TA followed up with Royal Caribbean directly and discovered that not only do we not have to pay for the room change, Royal is actually allowing us to add in the infant to our existing stateroom! Thanks everyone for the responses.

Correct. The baby will be 7 months by the time of sailing.

Hey everyone! I'm looking for your input on a situation I'm in. We are booked on Wonder of the Seas this September. We originally booked two connecting interior staterooms, with myself and one child in one and my wife and other child in the other. Well, my wife just gave birth to our third child. I contacted our TA add the newborn to one of the rooms. Her response is that no triple occupancy interior rooms are available. She offered to move one of our rooms to an Oceanview Balcony room (which is understandably way more expensive), but she said this would trigger the change fee of $200, and I would have to pay the new deposit. I would have assumed that since one of the rooms would be moving up a category, it wouldn't trigger a change fee. Knowing that I need to add the newborn, what is the most economical move to make it happen?

Looking forward to this! It will be myself, my wife, our three kids, my in-laws, and my wife's brother and his fiancé. 9 of us total! We chose this sailing for Wonder and the Mason Jar (snagged a Brunch reservation already!)

Ashley!! Brilliant! Didn't consider that brunch would be a totally separate option, but there it was. I snagged one for our cruise! Thank you!

Hey all! Appreciate the help. We're sailing on Wonder in September. I've heard that reservations are a must for Mason Jar. I'm attempting to book through my Cruise Planner, but I'm only seeing dinner options (6 or 8:30 pm). These timeslots are available every night of the cruise. Question: Are reservations available for Brunch, and I've just missed out? Or are they necessary for brunch?

Thanks! But Uber/Lyft in FL don't have car seat options, correct? We need an option that provides an alternative to traveling with car seats.

Does Royal offer a shuttle from Port Miami to FLL? Open to other recommendations, as well. We're trying to navigate without car seats after our cruise.