 Posts

237

Joined

Last visited
Recent Profile Visitors
The recent visitors block is disabled and is not being shown to other users.
MattG's Achievements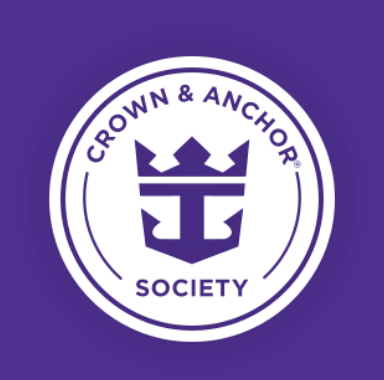 Diamond Plus (6/7)
333
Reputation
That's what I'm thinking, thank you both for your concurrence! This is the best justification I've seen for the $10 upcharge

Hi everyone, Apologies if this has been covered in a previous post, I did a cursory search and didn't have any luck. We're sailing on Oasis and have UDP, and want to do hibachi. We understand the $10 up-charge and are fine with that. When it comes to the additional menu items on the Hibachi menu (signature rolls, chef's signature rolls, sushi and sashimi), does UDP cover that too? If so, to what amount? Or is that always "cash"? Since someone with UDP can hit up multiple dining venues per day, can you go to Izumi Sushi first, order, and have that moved to your hibachi table?

Been following Oasis a bit for the past few months, seems like the cast/crew may have been shaken up as the ship shifted to its new home port? No Cats, no Aqua80s, dining has been hit-or-miss…Dara I hope your experiences prove me wrong! We're on Oasis in October, hoping things shake out over the summer.

This - the menus are identical fleet-wide. The menu will not change on your next cruise in May.

Hi everyone, I'm a fan of DBP, but it has to be under $65/day to be worth it. I utilize every bit of it: coffees, fresh OJ, milkshakes, smoothies, soda, bottled water, etc. On our upcoming cruise, DBP hasn't come close to under $70/day, so I'm bracing to pay out-of-pocket for all drinks. However, the Refreshment package has everything in DBP, minus liquor, and at a dramatically lower price. Has anyone gotten the Refreshment package, bought a mocktail, then paid out-of-pocket for the shot of liquor to be added? If so, anyone know how much the various liquors are?

All of our Cruise Planner prices went up today.

We still have DBP+VOOM on our Cruise Planner, under Perfect Day

October 2022 on Oasis: Was originally two connecting Interior Central Park View rooms for 3 adults/3 kids - $5,017 We lost one adult, and switched to a single 5-person Central Park Balcony - $2,332 We could NOT have done this without @Sharla's help!

So i've come to find out that if the BED is near the slider, the room is double occupancy (the sofa doesn't fold out), and if the SOFA is near the slider, it's quad occupancy (the sofa DOES fold out). For our family, a bed near the slider isn't an option

I think it's up to the venue on whether you can do a "10-top" or if you have to stay split up. This a great question for each restaurant after you book. From advice on this board, i've put together a chart/table to organize restaurant bookings. When we get about 2 weeks out, i'm going to sync with my other party members on venues, menus, and pitch my proposed schedule, and make adjustments. Once we get on-board, I go to a specialty host stand with this table and lock in our reservations. Semi-related: UDP vets, feel free to critique my Oasis-based UDP plan!

any specialty restaurant host stand

I have seen unique menus for 12-night cruises as well, so you should see 5 additional menus beyond the normal 7-night menus

No, I don't believe it is. I haven't seen Vintages or the English pub included on any UDP paperwork - outside of the specialty restaurants, i've only seen Playmakers, Portside BBQ (Oasis), and Johnny Rockets.

The price in the Cruise Planner will always beat the price on board. In the Cruise Planner the "on-board" price is usually struck-through, that will give you an idea of what you're saving. Nope.

I'm pretty sure admission is required, regardless of which amenities you use within the park. Your best bet is to keep an eye on the Cruise Planner and see if Thrill Waterpark tickets drop to a level you'd be comfortable paying for him. Last Black Friday, one of our party members was able to score a $40 ticket. Your mileage may vary!