 Posts

350

Joined

Last visited

Days Won

1
Recent Profile Visitors
The recent visitors block is disabled and is not being shown to other users.
MattG's Achievements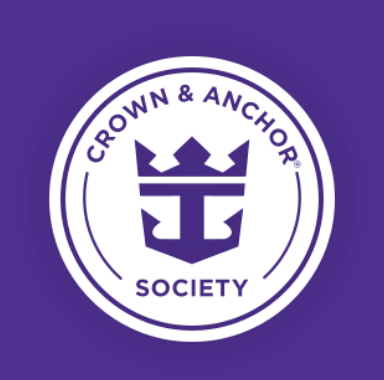 Diamond Plus (6/7)
526
Reputation
morganpink2001 reacted to a post in a topic: 5-person family trip on Oasis of the Seas - 9 October 2022

morganpink2001 reacted to a post in a topic: 5-person family trip on Oasis of the Seas - 9 October 2022

morganpink2001 reacted to a post in a topic: 5-person family trip on Oasis of the Seas - 9 October 2022

I've been sitting on this opinion until the final revision of the menus came out, and have two thoughts: The greatest travesty is there's no sign of the Apple Blossom a la Mode in the desserts on any evening. This is criminal. Everyone i've spoken with has raved about this. WHY are the Chef's Recommendations only at the top? The Chef's Recommendation entree should also be listed with the rest of the entrees, the Chef's Recommendation dessert should also be listed with the rest of the desserts. The Night 1 menu does this, but the rest do not. Now my eyes are bouncing back and forth across the menu to figure out what I want for each course. For #2, what they should have done is deleted the "Chef's Recommendation" section at the top, and added that item in bold/outlined in the proper course section of the menu as "Chef's Recommendation". That way it gets highlighted, but isn't segregated at the top.

It may depend on whether the ship has adopted the new menu, and therefore the new lobster tails (cold water from Maine).

The demand exists for an Oasis-class ship from NJ. My primary guess would be Symphony of the Seas comes up from the Caribbean to take the summer itineraries. Normally she goes to Europe in the Spring, but she's in the Caribbean through the end of April 2024. That would leave Fort Lauderdale without an Oasis-class ship, however. The other option is Allure finally hits dry dock/amplification in Spring 2024, then comes up to Cape Liberty. The reasons i'm leaning away from this are 1) it takes away 3/4-night Oasis-class cruises, and 2) it's pretty deep into the season to take a ship out of service for amplification. However, Port Canaveral still has an Oasis-class ship with Wonder of the Seas.

I've seen the strongest discounts on CocoCay excursions as well as the photo and internet packages. The weakest (or non-existent) discounts have been on dining packages. Drink package discounts have been minimal, nothing different than a normal "sale".

As long as you have a reservation number, you can link your reservation to the Cruise Planner website (royalcaribbean.com/booked) and begin looking at dining venues and prices. Not difficult at all. We had a party of 9 people (4 adults, 5 kids) and were able to get a table to fit us all at the dining times we wanted each night. If you can get an early check-in time (say, before 12pm) and go directly to a specialty restaurant the moment you get onboard, you can make all your dining reservations at once. If you get a dining package, I strongly recommend planning out which restaurants to go to on which nights, and have that handy when you meet with the specialty dining host staff. If you have a 3-night dining package, I recommend looking at the MDR menu for nights you have a less-interesting menu, and for UDP I recommend hitting up each specialty restaurant at least once before going back for a second round.

You're not hitting $59/day with this kind of spending. Ditch the drink package and go pay drink-to-drink. Famous last words. The Black Friday sale pricing holds the same logic as every other day on the Cruise Planner: If you can afford the currently published price, buy it now, and assume the price will go up tomorrow. If the price drops in the future, you can always cancel, refund, and re-buy at the lower price.

So much detail missing from here to offer any kind of reasonable feedback. What are you considering a "reasonable rate"? What does "worth it" mean to you? What is "not a heavy drinker"? General consensus is 5-6 drinks per day, every day, is needed to break even on the Deluxe Beverage Package. If you can meet or exceed this, then financially speaking you'll spend less on the package versus per-drink.

Yes, on embarkation day, just go to the Chops host stand, and say "our 5-top is actually a 6-top with a child" and they'll ensure you're seated at a table of appropriate size. We didn't test this our our cruise with the kids, but i've heard that it's possible to order adult entrees for children. No guarantees. Others may have more accurate input.

Pre-cruise reservation availability is only a percentage of total available reservations. Once you get on-board, all reservation times are available. Last month, we had UDP and before the cruise, I went in and looked at booking availability for multiple restaurants, and only found very early and very late seatings. When I got on-board and went to book all my UDP reservations, I had pretty much any time I wanted. The host confirmed the pre-cruise availability is not "the whole picture".

Have to disagree with this - throttling is not the only thing that impacts performance, latency (ping) is a huge factor with regards to quality of service. We also don't know the total throughput available to RC on O3b, but it's certainly going to be less than what Starlink provides (100Mbps+) RC certainly isn't throttling or introducing additional latency on their connections, so even 3Mbps at 60ms latency is going to be a better product than 3Mbps at 500ms+ on O3b. Plus, after testing, RC has the option of opening up the throttle a bit on their profiles (probably with a Surf&Stream+ package for additional $?), something they couldn't do on O3b. I'd rather have 1Mbps on 60ms than 10Mbps on 600ms anyday.

Fellow foodie here. Some thoughts: I agree that not including Wonderland in your foodie trip is an unintentional oversight - you should fold that in somewhere. Your only sushi experience is the sushi-making class (I think it's a California roll), whereas Izumi's full menu is much more adventurous. Consider booking a proper Izumi reservation to experience their full menu. 150CP does not do lunch. I would drop Solarium Bistro from your list - it's nice, but there are far better foodie experiences onboard. If cost is not an issue, then go with whatever makes you happy. UDP makes sense if you're wanting to save $ over booking multiple individual reservations. In your case, if you were to drop Sip.Tour.Brunch and On a Roll Sushi Making Class and replace with specialty lunches, your UDP will go farther.

Central Park balconies WILL have noise during the day - the pool deck music will spill over, and when the band plays mid-day it's audible through the closed door (though very soft). At night, the Central Park balconies will either have complete quiet, or an acoustic guitarist that's very pleasant.

Yes and no. @AshleyDillois correct on the shorter sailings. On 7-night sailings, Lobster Night is on Day 6, which coincides with the second formal night.

For comparison, here's Anthem's CocoCay page for 10/29/2022 sailing (3 days from now) - all the SOLD OUT cabanas really justify the price hike we're seeing going forward.

I don't think the Cruise Planner is open for any other 2024 cruises, so I agree that this is Royal having to put placeholders in with the option of coming down in price if enough people don't bite.