 Posts

212

Joined

Last visited
Mike n Ky's Achievements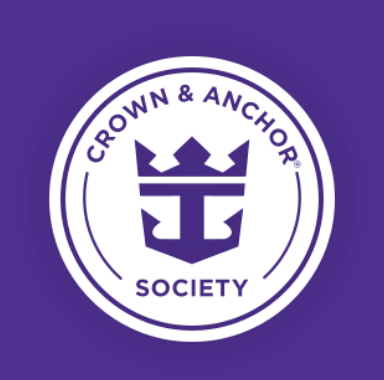 Diamond Plus (6/7)
142
Reputation
I have two sets of refunds...one to a debit and the other to a credit card. The debit card credits came through overnight and shows this morning. 12 days and waiting for the CC refund.

I use an airport shuttle to get to Webster, and also to the ship, but i don't think I can get my sister or BNL to pick you up.

Yep...and you can even hail them as they are going through the downtown district. Very easy and convenient setup there.

As of today it's 10 days with no credits issued but the new charges went through immediately.

Thanks...I have sent her the info...and since we are sailing on Odyssey in January...have noted it for myself as well.

A friend, new to Royal, is getting onboard Odyssey this coming Saturday...is Showgirls a Broadway production show? If not, what do they have along that line? We haven't been on Odyssey yet, will soon, and I tried to look up on entertainment but didn't see anything...just said to wait.

This is our first Quantum and the excitement from others about the ship is what prompted me to book it.

Black Friday sale just ended and today the same deals are showing for Cyber Monday. Their countdown is on! But likely to be extended if history serves. I do recall a sale years ago with a countdown, it was a Sunday night and I couldn't reach my TA so I panicked and booked. Next morning got an email saying the sale had been extended. LOL

BTDT including one right before Christmas last year. Did enjoy them but since we have already experienced cruises before, during and right after (cruised through NYE) we have moved on. Not likely to do another but we do hope you have a wonderful time!!

Odyssey by chance? We are on that cruise and got our RU about 10 days ago...currently in a JS and did put a, according to them a 'weak' bid, in for a GS.

We usually stay at the Staybridge Suites in Webster. It's close to restaurants, shopping (isn't far to NASA) and easy access to IH45 which takes you directly to Galveston. It is about 30 minutes to the cruise port from there.

We have been looking forward to sailing Odyssey since we booked it in December 2021 for our January cruise in 23. Putting the music hall on our list! Thanks for the suggestion.

I have to say that my first thought was echoed by many, talking with your doctor. My second thought? Book another cruise for a year from now. I truly hope that you will in fact have a great outcome and be able to report back you are about to get onboard again next year.

Rebooked and canceled several orders this past Sunday. New charges got there immediately, refunds as of yesterday have yet to do so.

Rebooked on the Black Friday sale...Surf/Stream was the only available option for all three cruises in 2023.