 Posts

133

Joined

Last visited

Days Won

2
Jkaczano's Achievements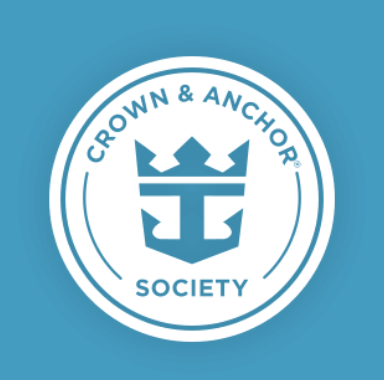 Diamond (5/7)
270
Reputation
They'll help you stand up if you pay for a lesson (based on Sept Oasis sailing)

Quite frankly, I'm not even going to bother. I'm just going to make sure that DH is linked to my account as a spouse so he gets the same on board benefits I do. I really don't have the patience to try to explain this. My last call to get DH the deluxe drink package and me the refreshment package (I haven't drank in 20 years), took well over an hour - most on hold. I wish you the best trying to get yours straightened out.

9/26 Oasis was our first cruise ever on RC. I signed myself, DH, and teens up for C&A and we were pre-gold before the cruise. Just checked and kids and I all have 28 points (7x2 for suite, x2 double promo), but husband has only 14.

Oasis escape room was great. puzzles were doable but you really to break into groups in order to accomplish all of them in the allotted time. We ran into a problem where all the puzzles but 1 were done and the 2 women working on it couldn't figure it out. When you're with strangers, you can't just say "move, I'll do it" like you might with family.

Just did the escape room on Oasis yesterday. 11 of us from 3 different unrelated parties (all vaccinated adults). Bigger group may be because the 3 genies arranged it for star class. Vaccinated only zone so no masks required.

I think the problem is that we were REALLY looking forward to Chops so we booked it for 3 or 4 nights and it was good but not as great as the other restaurants. Coastal Kitchen filet was phenomenal.

Sugar beach ice cream is included but not the merchandise (ie candy)

Well…J's review was rather blunt, but factually accurate. I would characterize the tour as disorganized and chaotic. I think we've gotten spoiled in that I usually book private tours, but this went a little beyond that. I would also say that the families being separated was also due to them not being together in line. Dinner tonight was Chops again. It was much better tonight than the other night. I think J has now reranked it to be tied with 150.

We were at beach club yesterday with a cabana. Quite frankly, unless I had a cabana, I probably wouldn't book beach club right now. Oasis was the only ship there with about 2600 passengers and beach club was more crowded than oasis pool.

We were at a beach club cabana yesterday. No problem ordering virgin daiquiris or a chicken sandwich with mozzarella sticks from snack shack.

On Oasis they have PlayStation and switch. As my 13 yo gamer said, definitely not the newest tech. That being said, my teens are having a great time with the pool table in social 298, the flow riders, and rock wall

Today was a perfect day at coco cay. We started the day with breakfast on the balcony and then Allan escorted us off the ship. Mike went with his parents to the beach club while mom and I went to the waterpark with the kids. Picture below is my mom with the boys on slingshot. The problem with the waterpark is that there is no central location to sit and watch the kids. It would be a real challenge with little kids to use a cabana. We ended up following the kids around the park. After about 2 hours, I decided it was time to head to the beach club so I could have a break. thanks to @AshleyDillo, we asked Allan to see if he could get us cabana 25, which he was able to do. It was a perfect location. J and most of our group had the filet and I had the crispy chicken sandwich with mozzarella sticks. You can see J's filet review above. My sandwich was tasty but I'm now getting tired of food. DH, his parents, and the kids left the island about 3:30 to make a next cruise appt at 4, while my mom and I sent another 45 minutes hanging out in the cabana. dinner tonight was at Giovannis. Quite frankly, we were pleasantly surprised. The tagliatelle carbonara and J's filet were good (see above review). DH's Osso Bucco (sp?) was the "best meal he ever had". Add to that a phenomenal server who was attentive and fun and a manager who offered to send our desserts to the room when we asked for them to go. Back in the room, Gusti left us a couple towel animals.

It's not too bad during the 1st show, but my mom wanted to sleep during the second and couldn't. She was looking for earplugs in "unboxed" but they didn't have any

Masks are required in any indoor location. You can take them off in restaurants and outdoors. I have only seen # limits in pools and elevators but tables seem spaced and some seats are blocked in entertainment venues. Nothing really surprising.

J hasn't been to Social 298, but 13 yo M knew the answers to this. He said that there are currently 12 yos in 298. Their parents had to come in and sign a waiver (13-17 don't need a waiver). He said that the reason being given for allowing 12 yos in 298 is that they are vacc'd and their parents don't want them in adventure ocean with unvaccinated kids.