Posts

4,627

Joined

Last visited

Days Won

28
About SpeedNoodles
Profile Information
Gender
Location
Interests

I'm interested in retiring. And fast hounds. Like, REALLY fast hounds.
SpeedNoodles's Achievements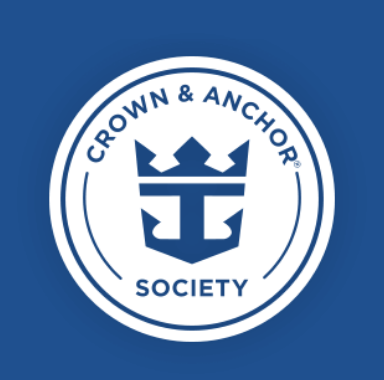 Pinnacle (7/7)
7.5k
Reputation
Things are not going well. I passed my Covid test, but right after I took it, (and after checking into my flight), I was notified that our flight to Seattle was canceled. They booked us onto a flight that connects through San Francisco (a HUGE deal when you have one party who's terrified of flying and you can barely get them on the one flight). Not only that, while it says my flight is tomorrow, connecting through San Francisco, when i try to look at what seats we have (we booked First Class and due to my husband's flight anxiety, we really need to sit together) it says that our flight is direct to Seattle ON MONDAY. I can't get through to anyone at Delta, and the flight isn't showing up at all in "My Trips" either on the app or on the website. I'M FREAKING.

Unlike the Deluxe Beverage Package, the Refreshment Package does not need to be purchased by everyone in the stateroom. Enjoy!

EmersonNZ reacted to a post in a topic: Ouch! Speciality Restaurant prices released Ovation Jan 2003 out of Aust

I'll be excited when we pass our covid tests.

Sorry, I was responding to the person complaining bout the Deluxe Beverage Package and forgot to quote them.

https://www.royalcaribbeanblog.com/2022/05/27/royal-caribbean-ship-collision-due-pilot-error

What could possibly be the difference when some of us are fine and some aren't? Is it a firewall thing? Who's smarter than me? (Wait, everyone is!!!!)

wait ... THERE ARE COOKIES????????????????????????????????????/

I checked throughout yesterday and today, using the exact steps that someone else reported having trouble with, and absolutely no issues on Chrome at any time. So, weird.

Go into your Cruise Planner and then go to your Order History. You can cancel it from there. I'd send a screenshot, but the site no longer lets me, lol.

@Chuck586 did you look at every day, or just Day 1?

@deep1With all due respect, and sending the best of vibes, I've never seen a person who could use a TA more than you

https://www.royalcaribbean.com/booked/cruise-room-upgrade FWIW, I often have to fill the form out twice before it will show me my bids.

Even with my TA taking care of things, it was a cruise planner glitch (I book Cruise Planner things myself, as do most people) that caused it. It said no money was due, but then due to the glitch, and even though it said zero balance, they canceled the cruise for a balance due (which wasn't real). So this 0 balance due email is very concerning.

That's exactly what happened to me. Luckily my travel agent, @michelle, was on it like me on sushi and had it resolved the next day (which was a Sunday, and Mother's Day, and she's so fantastic. I'm sorry you have to do all of the leg work yourself, but I'm confident that they'll get it figured out for you.