Posts

3,044

Joined

Last visited

Days Won

21
About SpeedNoodles
Profile Information
Gender
Location
Interests

I'm interested in retiring. And fast hounds. Like, REALLY fast hounds.
SpeedNoodles's Achievements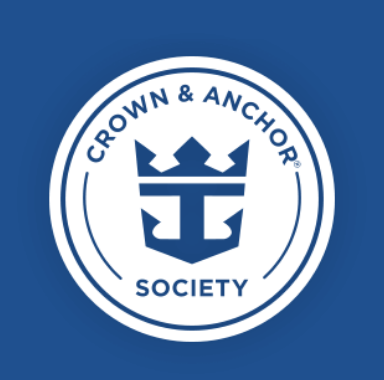 Pinnacle (7/7)
5.1k
Reputation
I think @Matt has written a blog post for ANY question! https://www.royalcaribbeanblog.com/2013/12/12/royal-caribbean-classic-savory-bites

Both parties have to request reservations to be linked, so be sure you check on your side that you are linked with them as well.

4 of my 5 are now displaying. 2 of those have an option to "make a payment" (which shouldn't be an option since I booked through my awesome M.E.I TA, Michelle!)

Yeah, the last time I checked, the price difference between what I paid and what it was on my Odyssey Owner's Suite was $8k, so I don't even check ever, lol.

Yes, you can still bring 2 bottles of wine. I can't speak regarding where to purchase in the Bahamas, though.

I just got into my Cruise Planner for my October sailing. I backed out to pick another sailing, couldn't get into that one, and now can't get back into the October sailing.

I think it was around $50. I believe that @twangster took advantage of this activity on one of his sailings. Should be in his Ovation Alaskan blog.

It's available for my October 24 Allure sailing. I had actually booked it quite a while ago for $17 pppd, however I canceled it because I just don't believe there's going to be enough value again until things normalize.

There is a charge for the NorthStar on Alaska on the glacier day, when the ship goes deep into a fjord and spins around for an hour. It's was the only time (at least on our sailing) that the boom went out over out over the ocean, perpendicular to the ship. Any other time the NorthStar was free and only operated up and down. (Hopefully that made sense. If not, have a beer and try reading it again in 10 minutes).

An altered itinerary isn't grounds for a refund. It's written in the cruise contract that they can change itineraries at any time.

Hopefully the fact that they've pulled it from their website means that they will allow it.

I merged the two threads. I just checked again, and I'm now able to access the Planner. HOWEVER, my computer just did an auto update of it's BIOS system (so it says, I have no idea what that means and don't care), so maybe that made a difference?

They are still locked. Fortunately, in my situation, I have no need to actually get into them. I already took care of everything for my next sailing, and I'm 99% sure that I got the lowest prices I'm going to see on anything that I already purchased!