Posts

48

Joined

Last visited
sryan's Achievements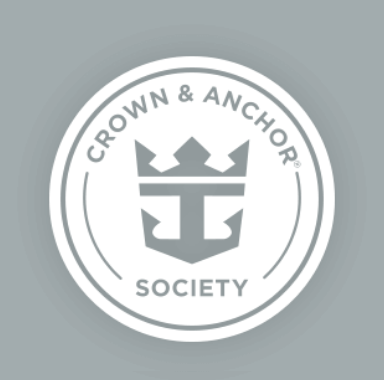 Platinum (3/7)
36
Reputation
Awesome! Thank you for the info

Fingers crossed they will still have them

I don't believe it was ever listed. I heard about it through other passengers. We did this on all of our cruises after we found out about it.

I have seen them on older cruises but nothing about them being on Oasis. Hopefully they have one or both

Hi again I have been researching Oasis class ships because we will be on Oasis in May. During my research there were two things that looked fun, but I couldn't find any information regarding if they are on Oasis of the Seas. Does anyone know if Oasis has RED nightclub or the Hush Parties? These looked like a lot of fun and something different to do other than the casino or pub.

Thank you! I guess we will find out!

Hello everyone! I will be on Oasis of the Seas in May and was wondering if they still do Mimosas in the casino for happy hour at noon? I think they were $3 when I took my last cruise back in 2019. Thank you for the help!

Yea I am sure these weekend cruises are great for a lot of people. We have one booked in December but I am worried we are going to feel rushed and not get to experience the full ship. Who knows though! We also might love it and decide to go on one every other month. We will have to wait and see ?

I couldn't see myself booking a weekend cruise on Oasis or even Freedom class. There is too much to do and I would hate feeling rushed. It would take all aspects of relaxation out of the vacation for me.

And another amazing itinerary I missed. I guess I need to learn to not put off cruising in the future ?

This itinerary looks amazing!!! Uhg I wish I could have gone on her back then. Oh well.....Here's to the future.?

Ahhhhhhh so she did do longer itineraries at one point!? This makes me more hopeful for the future ?

We are eyeballing Freedom for our Southern Caribbean cruise. It looks like an amazing ship with plenty to do on a 7 nighter. Liberty is on our list and also stops at Grand Cayman which we haven't been to yet. We like slides so that was a big reason for wanting Navigator plus the added venues/dinning is a big positive for us. The downside for cruising on the Navigator is simply the ports of call. I don't know if we want to pay for the same ports over and over again, even on a different ship. Like you said..... We are staying positive and hopeful to possible add ons of itineraries or slight changes to existing ones.

That's why it is on my list. The ship looks amazing! Definitely let me know if you hear or see any upcoming itinerary changes. It's interesting to think if they shorten all cruises, and they are trying to include Royal owned Islands on most of the cruises, maybe they will start alternating itineraries more? Here I go again..... just dreaming lol. I am so interested in seeing what happens when sailings resume.......Me and the millions of other cruises.?

I understand the point of charging more for shorter cruises. I don't blame them but I will stay hopeful. As far as Oasis class I have 3 booked within the next year. . Navigator I feel is going to simply be a matter of do I want to b2b cruise to the same ports or drop that ship from my list unless the itineraries change.