Posts

466

Joined

Last visited
Recent Profile Visitors
The recent visitors block is disabled and is not being shown to other users.
PRebecca's Achievements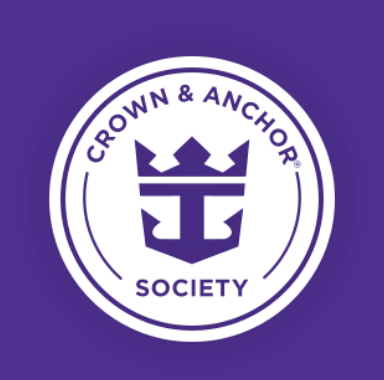 Diamond Plus (6/7)
441
Reputation
We rented a Casita on Oasis last month and found it very convenient to have a spot on the deck for the day. Cold waters in a cooler and drink attendant was great. I'd suggest paying attention to where your Casita is in relation to the smoking area. I vape so we chose to be near the smoking section, suite deck and bar. I mention the smoking area not because it was offensive on the open windy deck but to be aware if that type of nearness is an issue We had zero complaints. Loved it really

I called, am getting refunded, scheduled test with 2 hour result. 🛳 🏝 all is well, lots of alternate options near me

Anyone have this happen? There's the normal sticker QR code I'm used to seeing and another sticker on top that says Rev 2 with expiry 1/28/23. I've taken probably 6 or 8 of these tests and first this has happened. I'll give them (Optum, who I purchased from I guess?) a call when they open but was hoping to hear if this has happened to anyone else who happens to know how to rectify. I realize this is doubtful but this is where I go for cruise questions I've made an appointment at CVS but would prefer to test at-home.

I don't drink alcohol at all, and this is my first mission! We also tried the hot tub when we first got on this last trip, and it was a great filler between embarking and rooms being ready

PRebecca reacted to a post in a topic: can anyone explain what 2022 CLUB ROYALE TIER BENEFIT (22TIER) is?

Bazza reacted to a post in a topic: can anyone explain what 2022 CLUB ROYALE TIER BENEFIT (22TIER) is?

WAAAYTOOO reacted to a post in a topic: can anyone explain what 2022 CLUB ROYALE TIER BENEFIT (22TIER) is?

but I get 1 a year that has a $500 cash trade-in value. Once in a while a random $250 one. Those are the good ones. You can apply them to any cabin, any cruise... as long as it's within the expiration date. Thanks for this, another tidbit I missed in my brief search. Thank you, I'll spend some time digging into the rules and FAQs. Big help as always, here on the boards!! Yall are the best

Can anyone tell me where I can get the details on the benefit? I made prime earlier this month and wonder how long I have to book the annual benefit cruise? I'm sure the info is readily available but haven't found yet. I do have the benefit in my offers

PRebecca reacted to a post in a topic: Nextcruise deadline today-can't get through on phone to Costco

Freedom of the Seas September 23rd, 2022

Did I read an article about short sailings on oasis class out of Florida im the mear future or is my memory worse than I thought? Wasn't able to get search terms right to find if so

I prop my up against whatever is on the kitchen table. The napkin holder's been my go to

Are there more preferable owners suites on Freedom?

I'm SO EXCITED for you having the villa!! What an upgrade!!!

I recently (April 7th 2022) made Prime with the lowered threshold. Do those benefits transfer to my husband like C&A status does? Also, other question while on that trip the cashier showed me a paper that said instant reward of junior suite if X points are earned (I think it was 1400 or 1600). In any event I played past the threshold and asked the casino host about it. He said it'll show up on my casino account after the cruise. I checked my offers and don't see a JS. Any direction on what I misunderstood about the sitch, and do we know if DH receives the benefits? Thanks for reading. ps That was SUCH a fun time in casino on that trip, so I'm not trying to be greedy, but wish to understand what I misunderstood if anyone has any experience to share.