 Posts

121

Joined

Last visited

Days Won

1
Recent Profile Visitors
The recent visitors block is disabled and is not being shown to other users.
Bazza's Achievements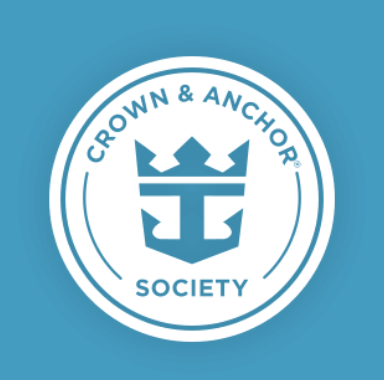 Diamond (5/7)
84
Reputation
Bazza reacted to a post in a topic: Step side to side to side.... there's a Star in the middle!! Jan 10-28th

Hi @VoidoftheSeas Sailing on Grandeur 20 Feb (is that what you are on?). Booked it over a year ago when first released - no idea if makes a difference to RoyalUp emails??! Booked ocean view cabin, amazing deal at the time and was allocated cabin on deck 2. Paid my balance a couple of weeks early - again no idea if makes a difference - and had RoyalUp email 6 Jan. Made a bid £5 ($7) over minimum (which was discounted by I think 25% at the time too) to upgrade to balcony. Went back to check a couple of days later and it said not eligible for upgrades, checked again over the next week or so and same message so assumed that was that. Last Friday get an email to say FABULOUS NEWS! Upgrade approved to balcony on deck 7 - this for just £175pp ($235) which for 14 nights I think is pretty good value Good luck with yours.

Bazza reacted to a post in a topic: Mask Policy Update / Casino Smoking ban - received this email today (Jan. 20, 2022)

@Caribbean as per @LCWind's comment, I hope she is ok. Thanks for all the updates. And congrats on 30 years

Thank you @Caribbean. Glad you are having a good time Looks like my itinerary is going to change - possibly 2 trips to Grenada (one near start and one near end) replacing Trinidad. Do you knw if we will just be able to grab a water taxi to Grand Anse from the cruise port (that is what we did on our previous visit)? Looks like you had some great excursions. Enjoy the remainder and safe onward journey

Whatever the outcome of this question can I claim Mario as my dad???!

Hi @Caribbean Hope you are having/have had a great trip. Could you kindly update on the ports etc as we are due on the Grandeur Feb 20. Out itinerary changed (briefly!) on my payment page with Aruba going from an overnight to a single day and Trinidad being replaced by Antigua and Dominica but it has gone back to the original schedule now. Most of the excursions we have booked through RCI but we have booked a local guide in Panama - I saw your comment about certain locations having different rules so wondered if you could let us know how you got on (and off!) at each port We arrive in Barbados 2 days earlier and have requested the latest possible check in for the ship so we can have the full day on the beach. From your previous post I am hoping the whole check in at port will be pretty easy - we have both had double jabs and boosters plus will be having PCR in UK <72 hours before boarding the ship. Thanks in advance. Barrie

Hi. This is helpful if not seen before. https://www.royalcaribbean.com/gbr/en/faq/questions/prohibited-items-onboard-policy Small scissors will be fine. It says no power cables but others will have more experience on if they do get taken as have seen other posts about non-surge being ok. No idea on knitting needles I'm afraid - assume somebody will know. Enjoy....!

Just realised how old the initial post was! Doh.

I am in no way an expert (not even a US citizen!), but I was supposed to be coming to Orlando last year and had pre-booked some transfers with this chap after doing some research. http://www.orlandotaxiservice.com/ Martin was very helpful and I am sure would have been a good choice if we had made it. No harm in getting a few quotes!

Hope you have a great trip - good luck and keep us posted!

This is on my payment page so I am guessing they have done something wrong on their side of the system Sail date definitely what I have booked and itinerary definitely not what is showing everywhere else I mentioned!

Happy New Year one and all. Logged in to my account today to check when balance was due for Grandeur cruise on 20th February and noticed the itinerary was different on that page than what I had booked. I then checked my cruise planner plus also if I was making a new booking and they both show the original schedule. The change seems to be the removal of Trinidad from the trip, changing Aruba to 1 day and not an overnight but adding Antigua and Dominica as 2 new stops. Not an issue if this is the case. Comparison of the 2 attached if I did it correctly!. However, as I have shore excursions planned I called RCI's contact centre to check. A very helpful agent looked at the itinerary but he could not see anything about the changes on any internal emails etc. and the system still showed the original stops. If anybody else is booked on this cruise could you check on your payment page if the list has changed for you please?! I am more than happy with either itinerary and no doubt an email will follow if it is changing! Compare schedule.docx

@gabeb848 the public spoke! https://www.nytimes.com/2016/03/22/world/europe/boaty-mcboatface-what-you-get-when-you-let-the-internet-decide.html

This is today's listing for me in UK

Hi @CruisingOz Grandeur booking next February has Voom packages available and they are listed most days. However I have noticed that some days they are not shown but back again next day. Managed to get a good deal last month for the 14 day trip for 2 devices with streaming for about 30% less than it is showing today so def worth checking daily.

Our 3 x B2B out of Sydney in 2018 was on Ovation and she was amazing. The first 10 days were around New Zealand and the last 14 were to Singapore via Brisbane/Darwin/Kuala Lumpur - and both were fantastic. However, the middle part bolted into the 27 day trip was a 3 day 'taster cruise' which took us just off the coast of Australia. I think the same people from @CruisingOz's Carnival experience were on for those 3 days as it was not an enjoyable atmosphere! Finding people passed out in the elevators, people confined to cabins for being drunk and disorderly and having to tip-toe around vomit in numerous places was a little off-putting!! With hindsight we should have got off at Sydney with some hand luggage and spent 3 days enjoying the amazing city and local beaches!! So for the topic of the thread, would not avoid the ship but would avoid the actual 'trip'!