 Posts

143

Joined

Last visited

Days Won

1
Recent Profile Visitors
The recent visitors block is disabled and is not being shown to other users.
Bazza's Achievements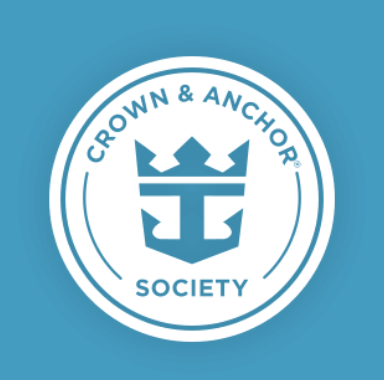 Diamond (5/7)
98
Reputation
Same thing - Oasis for Jan 24 has been on the app for ages although not much is available to book, but the Grandeur Jan 23 is not listed on the app although the online log in has drinks, dining, excursions etc. Good excuse to log in every day I guess!

Bazza reacted to a post in a topic: Royal Up (if available) on back to backs...anybody got experience?!

Bazza reacted to a post in a topic: Royal Up (if available) on back to backs...anybody got experience?!

Bazza reacted to a post in a topic: Royal Up (if available) on back to backs...anybody got experience?!

Bazza reacted to a post in a topic: Royal Up (if available) on back to backs...anybody got experience?!

Hi all Have back 2 backs booked in January 2023 and 2024, both totalling 14 days (a 5+9 on Grandeur and a 7+7 on Oasis). Both would be staying in same cabins for duration so hopefully will have the easy off/on at Miami (the answer to my previous question!). Wondering if worth trying for Royal Ups on the back to backs (if it gets offered) as I am not sure want to move cabins on the changeover? I don't suppose the systems are smart enough to allow you to only bid Up if it is for both trips as in their eyes they are different bookings?? Anybody got experience in this? Got upgraded in one but not the other? Or is it clever enough to link them in some way so you are bidding for both? Thanks

Thanks for this @twangster

Hi all Have booked a couple of B2B cruises out of Miami (Grandeur Jan 23 & Oasis Jan 24, both keeping same cabins so no moving around!) - just wanted to know what the situation is in relation to getting off/getting back on or choosing to just stay on board? We did B2B in Sydney before and was very easy to get off and get back on with sea passes already issued etc but wasn't sure on the rules/options at Miami? Thanks.

Our first ever cruise was jumping in with both feet doing 3 back to back from Sydney on a Quantum class (Ovation) - not many kids on there, but was so large, and so many different areas on board (including some that were adult only), we could have found quiet spaces whenever we wanted to. So much to do. We loved it and got the bug! This year we did Grandeur for 14 nights from Barbados. Same great service and food but different kind of ship, more old school, but got to see some amazing places. Not many children as sailed in February so no school holidays/vacations. Which was better? Impossible to decide! In fact we loved them both so much we are booked on Grandeur again next year for back to back from Miami then going up to Oasis the year after for back to back also. I guess you need to do the research around what do you want from the itinerary OFF the ship v what do you want ON the ship. And factor in costs too I guess. There are people on here with a lot more knowledge and experience than me who may have a preference, but it is so subjective. Do the research, ask the questions, watch the videos and I am sure you will make the right decision for you! Enjoy whatever you decide to do.

1 - Barbados is beautiful so great to tag on a before and/or after stay 2 - Not only North Americans are allowed to book RCI cruises and actually quite a few of us Europeans like to go abroad too! 3 - Barbados is beautiful so why not?? 4 - Got to go to Aruba, Bonaire, Curacao, Dominica, Columbia, Panama, Costa Rica & Grenada on a 14 nighter from Barbados on Grandeur earlier this year - could not do that from Miami or other US ports when itinerary was put out. 5 - Not sure mentioned it but Barbados is beautiful! 6 - Plus Barbados has a few great golf courses! Cost is always a factor but not everybody is flying from the same place....

That's the plan!! I booked and cancelled multiple times on the previous ones but never been almost 2 years ahead when booking!! Thanks.

Hi experts From your previous experiences, how far in advance (approximately) do the packages start to get shown on the Planner please? Cruises are back to back on Oasis Jan 2024 - can never book too far in advance IMO! Thank you.

Hey all. Happy Friday. Just booked back to back on Oasis from Miami in Jan 2024 - only about 660 days to go...! Looking for some local tips/advice please as not sailed from Miami before, and from other posts on here I know it can get quite hectic! When the flights are released next year our plans would be to arrive the day before (Saturday) and with most UK flights tending to arrive mid afternoon there won't too much time to kill. We would then hope to board as early as possible on the Sunday. Where would be best to stay for cost/convenience/evening activities? Blue Lagoon area gets decent reviews with hotel shuttle buses from the airport etc, plus looks like only a 15-20 minute Uber/taxi ride next day to the cruise port. Or should we consider down by the water (Biscayne?) for more evening options? The other question is when we get disembark 2 weeks later, we may decide to stay an extra night in which case book a hotel and sort the cases etc with the hotel BUT if we decide we are flying home same day, do RCI offer any transfer excursions for Miami? Assume they do but thought ask the question here as my planner ain't gonna have anything listed for quite some time! Many thanks.

@Matt is it same on Oasis? Just booked Jan 2024 from miami, deck 12 port side ocean balcony....should we move to starboard? Thx

Apologies - found another link to the Oasis ships https://www.royalcaribbean.com/gbr/en/cruise-rooms/royal-suite-class Surely the pillow will sway her!!!

Thanks @Midwest Cruiser Just found this link https://www.royalcaribbean.com/gbr/en/faq/questions/what-are-the-benefits-of-the-suites-program where it says about priority boarding but without the pillow tops - maybe the UK and US lists are different!! My 2 pence is with your 2 cents and would go for the JS - but the wife may disagree!!