 Posts

202

Joined

Last visited

Days Won

1
Profile Information
Location
Interests

Golf, Liverpool FC, Dallas Cowboys, Cardiff Devils, travel
Recent Profile Visitors
The recent visitors block is disabled and is not being shown to other users.
Bazza's Achievements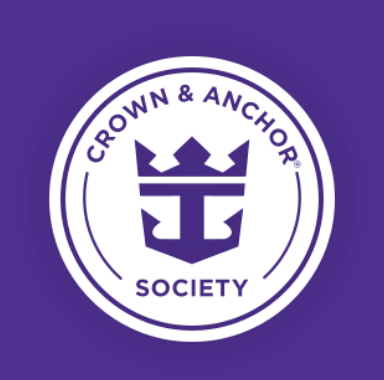 Diamond Plus (6/7)
167
Reputation
They are called Baristas - what was his/her/their name and I hope you tipped them!??!

Hey @Jim S Spoke to a customer of mine who happens to be from Italy and knows the area very well - she suggested I get train from Ravenna to Bologna as very cheap and quite frequent. Looks like website only goes about 3 months in advance but definitely gives me more options! There is luggage storage close the Bologna station too. https://www.omio.co.uk/app/search-frontend/results/LCBED9B8F9ED84A38911E4DA32E8CD599/train?locale=en-GB Have a good few months until Explorer!

Options for RCI's tagline: Have a Perfect Day at Coco Kay or Have a Perfect Wee at Coco Key?

I guess when you order and sign for the wine on your account with your 40% (or whatever the discount is) it is up to you what you do with the wine in relation to sharing it?! Hopefully won't have the wine-police on your back!

Hi @Biaggio Oasis is doing same itinerary 4 times back to back Jan 24. (When we booked it it was shown as 2 different itineraries but we are happy to do all of these twice!).

We were at Labadee last month and had pre-booked jet ski, zip wire and aqua park during Black Friday sales when there were around 50% reductions. When got to the kiosk for the aqua park for our time slot we changed our minds as it looked more 'kiddie' than we thought. We spoke to the guy in the kiosk and just said we won't do it and didn't expect anything back, was our loss of about $12 each I think. Without us asking, RC refunded the booking to our onboard account. Not sure if this is the norm but top marks to RC for that.

Hey @Midwest Cruiser Based on the dates I was on Grandeur and the way she was facing I am making the same assumption as you as it is listed as SST all 3 dates and she was in fact moored on the starboard side in Terminal G. Big thanks to @PPPJJ-GCVAB

Drat!! Thanks for the reply.

Hi experts/locals Quick question - when going from Miami does Oasis always face forwards when parked up? I saw that she was last month when I had my first cruise from Miami, and only asking as I am on her for back to back cruises next January so hoping my balcony on port side is facing Star Island and not the containers/terminal! Thanks in advance.

Hi Jim Still no luck getting any kind of transfer to Bologna. As the booking is a 'group' booking RCI will not let me book a transfer with them. Unless a shore excursion gets added to take me to Bologna and not Venice I will need to book my own transfer! Boo!

Just had B2B on Grandeur after doing 14 days on her last year and she is lovely. Like the aunt who has aged very well and still has some glamour but creaks a bit! Can only compare to Ovation which was our first ever cruise and both have different pros and cons. The room was a little tired but was still comfortable and clean. Smaller gives access to ports the larger ones cannot get to (at least I am told that as Ovation could not get into Brisbane so had to use the container port!) and it is quite nice to walk from one end of the ship to the other without feeling like you should be changing time zones!! Staff equally as good on both from our limited experience. Explorer in September will give us an in-between experience I guess, and then Oasis next January should provide a clear picture whether size really matters!

Weirdly I was thinking exactly same when I did my first Miami cruise this month and saw so many ships - also happened to be in St Maarten when it was the busiest day ever so saw 5 ships as well as Grandeur that day! I really like the RCI ships that have the blue hull, and even more so when the large letters are printed. Back of Anthem looked gorgeous. I also liked the name on the side of the top deck on Freedom. I was looking at the other cruise lines too and thinking what I liked and didn't like in terms of livery/appearance etc. I think from the back MSC Seaside & Seascape looked lovely. Virgin Voyages livery and design looks really cool. Really do not like any of the Carnival ones I have seen to date! The brand new P&O Arvia looked good. Celebrity Edge did not 'float my boat' despite the external restaurant - I think maybe the dark blue is not as sexy as the RCI light blue?! NCL - just cannot bring myself to like the kindergarten wallpaper effects! Not seen any Princess to comment on but from photos they are 'ok'. Disney looks like Cunard with a ribbon and some ears! So subjective like most things!

Yes - Key West was rather pungent - I assume it is legal in Florida?? I feel for you but at least I did not imagine it! Enjoy the rest of the trip.

Strange thing is there were sniffer dogs when we were getting off but nothing when we got on - just usual cases taken from us and carry on put through the x-ray machines. Security were informed a few times so maybe people were 'caught'? It is not an easy smell to hide!!