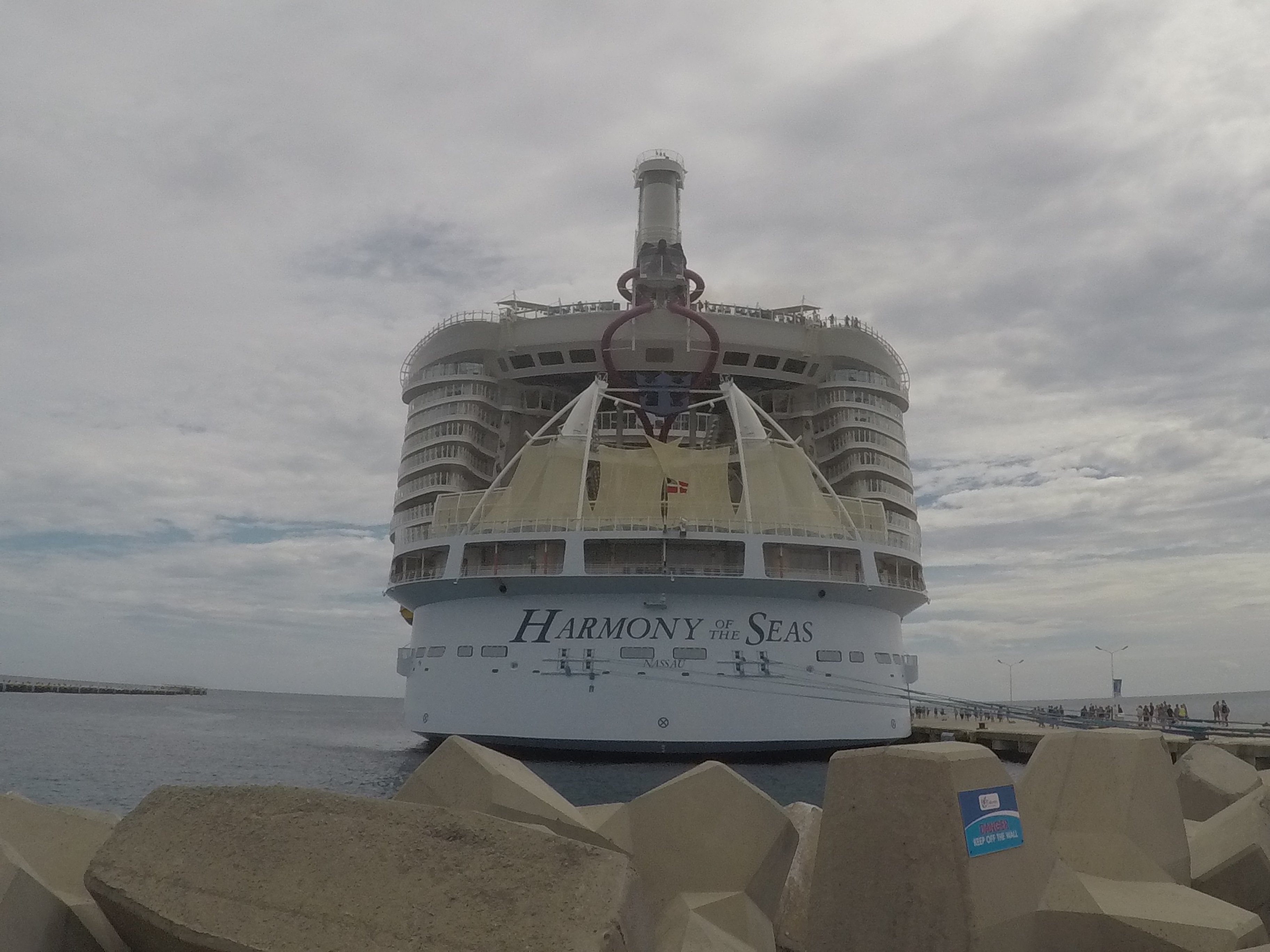 Content Count

94

Joined

Last visited
Recent Profile Visitors
The recent visitors block is disabled and is not being shown to other users.
DDaley

reacted to a post in a topic:

Cruise Status

Floski

reacted to a post in a topic:

Cruise Status

RCIfan1912

reacted to a post in a topic:

Cruise Status

Still showing 16 days to go for our cancelled Harmony cruise. I need to close that tab and stop depressing myself!

I agree, I don't know of a bad ocean view balcony on Oasis class ships. In theory you could get whichever cabin no one else chooses, but it doesn't necessarily work like that. Royal typically assigns a temporary cabin at the time of booking which ultimately may become your room. Try the Apple Wallet hack to see what that is. We have an ocean view balcony guarantee on Harmony next month (not yet cancelled). Our room ended up being the room next to our cabin from last August. We chose that room so we're obviously happy. So crazy!

CoupleOfCruisers

reacted to a post in a topic:

Disney

Two parks technically, both in the Disneyland Resort, effective March 14. Resorts there close March 16. As of now, Downtown Disney stays open. This is in response to the California governor requesting no large gatherings of people. This is happening in NJ as well as other states I'm sure, so Florida may not be far behind. Until today I really believed we'd make it on our Harmony cruise in April. Now I'm not feeling great about it.

Baked Alaska

reacted to a post in a topic:

GTY Anxiety

Here is where I learned it:

Yes, the numbers under the barcode after the hyphen. Again this could always change, but others have reported this ended up being their room.

Did you try the Apple Wallet hack (send your Set Sail Pass to Wallet if you have an iPhone) to see your room assignment? It worked for us and we're still 36 days out. It could still change but it shows the room they're holding for you.

Biff215

reacted to a post in a topic:

1 Day to Go + GTY Update

Biff215

reacted to a post in a topic:

GTY Room Assignment "Data"

We're still waiting on our official notification for our April Harmony cruise, but the Apple Wallet hack did reveal a stateroom number. Crazy thing is it's literally the cabin next to the one we stayed in last August. I assume it's just a coincidence as I imagine it's computers making these assignments? Thanks for sharing the hack, it's nice to know where we might end up!

RCIfan1912

reacted to a post in a topic:

Disney World to Port Canaveral transportation

There are a bunch of options, but goport.com is one of the biggest. They'll pick you up at your resort and may stop at other resorts before taking you to the Port. It's reasonable and gets you there fairly quickly. My preference is to rent a car so I can make a quick stop for bottled water and wine. Depending on how many people there are in your party, the cost can be close. Alamo is on Disney property and very close to the port.

Can anyone confirm that the sunken plane is still there? I've heard it was removed and it doesn't seem to appear on maps anymore. We enjoyed snorkeling around the jetty at Chill Beach back in August where we saw some small fish and a ray. Last month the surf was rough and we weren't allowed past the jetty making snorkeling impossible If there's a better place to snorkel I'd love to hear about it.

Biff215

reacted to a post in a topic:

Photos of Freedom getting AMP'D

Biff215

reacted to a post in a topic:

Excited about room service!

FManke

reacted to a post in a topic:

Excited about room service!

We also love breakfast on the balcony at least once or twice per cruise. It's one of our kids' favorite things to do. We were a little lost on our last cruise when we had an interior, it just wasn't the same!

Biff215

reacted to a post in a topic:

To Porter or Not to Porter....

Jumped on my April Harmony sailing as well, was in the $80 range before it opened this past weekend I'd be tempted around $50 but I'm okay without it too. I'll drink a few Coco Locos and eat several Snack Shack chicken sandwiches instead. 😀

I understand what you're saying and you're right, we'll have to see what happens if Royal tries two (fully booked) Oasis class ships or even 3+ ships. But I think the concern is valid. Even your least developed island has more excursion options than CocoCay to spread guests out. As great a job as they've done with the island, it's still primarily a beach port and there are a finite number of chairs available, particularly as more cabanas and beach beds are added. While the capacity may be higher than they've attempted yet, many fear that the experience will change significantly with more guests. Only time will tell if it's an issue or not. From my own experience I felt the difference was obvious between a day on Harmony and a day with Mariner and Navigator in port. We still managed to have a great day, but I'd argue a few thousand more guests might affect that opinion. Of course Royal says this is only Phase 1 for the island, so maybe we'll see even more capacity added down the line to facilitate more (and bigger) ships in port on the same day. As others have said, today's charters aren't a great indication and who knows, maybe that's the only time it will even happen. I'm sure it was a fun day!

HAK1906

reacted to a post in a topic:

Spring Break Cruise - Symphony

It sounds like they might be, although I would keep checking back as it can change. Either way, you can also check once on board and there is always a standby line. We never had an issue getting into shows last August on Harmony, just had to get there early and understand we might not get the "best" seats sometimes.

I don't think you have to worry much on board and at CocoCay. Royal attempts to sell out every sailing so it's not really any busier than normal just because it's peak season. To me that's the beauty of cruising compared to say Disney, where crowds will be insane. You just typically pay more for peak season cruises. As was shared above, you can avoid crowds on board by eating at different venues or off peak times. We also find it best to experience the activities on board early in the week as everyone is trying to pack in all they missed during the last couple of days.

Biff215

reacted to a post in a topic:

Harmony VS Allure sort of Indy?

Biff215

reacted to a post in a topic:

Staterooms during dry dock

We sailed on Indy for two 5 night cruises to Mexico before the amplification. We really enjoyed both and it worked well since we only had the six days to be away. Sailed Harmony this past August to the Eastern Caribbean. Incredible ship unmatched by any others and the perfect amount of time. We enjoyed it so much we're returning to her in April for the Western Caribbean. If you can swing it I would certainly recommend Harmony over the others, but we'd also do 5 nights on Indy again if we didn't have the 7 nights to give. Did 3 nights on Mariner last month since it was all that would work. Had fun but would stick to a minimum of 4-5 nights going forward.