Posts

205

Joined

Last visited
Recent Profile Visitors
The recent visitors block is disabled and is not being shown to other users.
Biff215's Achievements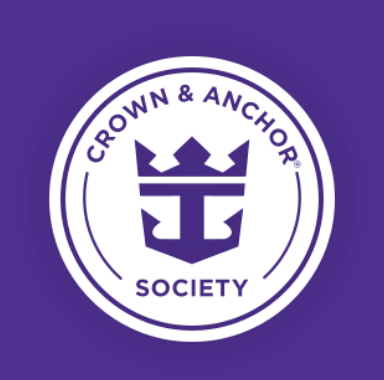 Diamond Plus (6/7)
116
Reputation
Wow, that's crazy. We are on the 5 nighter this Saturday so that makes me think we may miss that or Flight unfortunately. It's going to be interesting to see what they manage to salvage from the 7 night itinerary.

We're on Symphony December 18. Someone in our Facebook group heard from someone on board today that they're expecting 5,800 for our cruise next week. We've been on Harmony at full capacity so we know it will be ok but that was pre-COVID. I just hope Royal makes the necessary adjustments to other areas like entertainment and Adventure Ocean.

We have unlimited dining booked for Symphony in two weeks. I'm looking at the available times for guests reserving them a la carte and it's concerning me. Some nights, there are only late reservations available. With a 9 year old who lives for Adventure Ocean and a teen who always finds friends, we definitely want to eat around 5:00-6:00 each night. Should we just cancel now, eat in the MDR, and avoid the disappointment? Or do they hold enough spots at each time that we can likely grab something as soon as we get on the ship? We do have the earliest checkin time fortunately. My thought was to give it a shot and if it truly doesn't work, then I would go to guest services and request a refund. I'm sure that's not guaranteed but I'm hoping they would consider it given the situation?

"Sustainable" has nothing to do with safety, it's just a certification for tour operators. You're typically going to be safer on excursions sold by the cruise line as Ashley mentioned above.

Is the teen club considered "vaccinated only" since 12+ technically has to be? Or are masks required while in the club?

We're on Wonder in April and only the 3 night package is available. Now it's only a 5 night sailing but I'm still hoping they'll offer it. Three nights isn't enough to try them all (neither is 5)!

Just definitely be aware that your stateroom attendant may be "nice" and take the towels without actually returning them in the system. Through six other Royal cruises we've never had this issue and I would have thought they were told not to take the blue towels. Maybe they get a cut of that $25! ?

Update…got a call back from the same rep at Royal who said she heard back from the ship and could now process my refund. So hopefully in the next few weeks it will go through. Lesson learned, don't ever assume your stateroom attendant is taking care of it and don't leave the ship until you're sure everything is accounted for!

Biff215 reacted to a post in a topic: With 18 days before sailing....the experience is going down hill fast

Unfortunately this is "normal" from my own experience, we got the same emails for our cruise out of Nassau two weeks ago. You can ignore those that that don't pertain to certain guests. Of course Royal could have narrowed this down on their side, but I just assume they're placing the responsibility on the guest, but it can be confusing. I also got the same error when trying to sign up my son for testing. The workaround is to copy the reference number they give you then do it manually. You can do this by clicking the link they give you when you get the error. I apologize for not remembering the specific wording, but it will work that way. For us it was super useful to use a roll call here or Facebook group to deal with these various "issues" as someone else is most likely dealing with them too!

Yep. If they had traded them out that would have been appreciated and then my responsibility to return them.

I agree completely, I checked that often and it helped catch a discount we didn't get in one of the stores. Unfortunately towel charges get tacked on after you're off the ship. It would be nice if they connected that system to the app so you always knew how many towels you had out. Well that and telling the stateroom attendants not to take them during the cruise. ?

I assume you were smart and got it fixed while on board? So far it has been extremely difficult to get in contact with Royal to fix this from home. An email I sent over a week ago hasn't yet been answered. It took me about ten calls to finally get someone on the line (disconnected or hung up on the first nine), and even when I got someone, it took over 20 minutes to get where I am now, still waiting on a resolution that I'm guessing may never come. It's a shame as it was otherwise a great cruise. Just leaves a bad taste in my mouth until it's fixed.

Agreed, they're certainly not worth it. I'm assuming the charge is an effort to prevent loss when guests take them off the ship in foreign ports and don't bother to bring them back. I'd be interested to know just how many people get charged for towels yet never notice it or bother to complain. After 7 nights and over $1,000 in various charges it could be easy to miss on the final invoice, especially since it doesn't show up on the paper invoice you get on your last night.

Thanks. The rep I talked to on the phone is supposedly emailing the ship and will call me once she is able to issue the refund. Guess I'm just hoping for the best at this point.

I'm sure this is everyone's favorite topic but I need advice. We were on Adventure July 3-10. Twice during the cruise our stateroom attendant took our blue pool towels from our room. This has never happened to us before but I just figured he was being nice and took care of it for us. Fortunately I asked the next day when I went to get more towels because they were still on our account. They took care of it and all was well. On the full last day of our cruise our stateroom attendant took them again. This time I didn't get the chance to go back up to the pool to check to see if they were returned, but sure enough there was a $75 charge on our final invoice after leaving the ship. I've called several times and get disconnected most of the time, but I was told today that they would need to email the ship to verify they were returned and only then could they refund it. This sounds kind of ridiculous as I told them what had happened and I'm sure no one on board could verify anything. Anyone else ever come across this? Is there another department I should be contacting? Either way, lesson learned. I will always check on this before leaving the ship and might have to start hiding my pool towels. Crazy!