Posts

225

Joined

Last visited
Recent Profile Visitors
The recent visitors block is disabled and is not being shown to other users.
Biff215's Achievements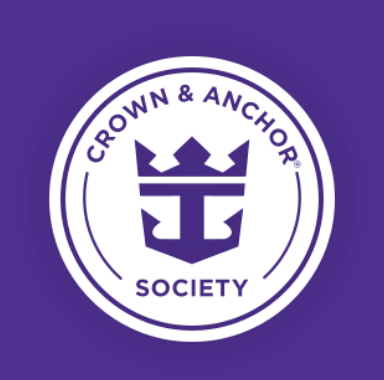 Diamond Plus (6/7)
122
Reputation
We had someone in our Facebook group run into this issue but it was easily fixed. Her initial report said the day before but they immediately changed it. Our proctor asked us the time where we were so I would just make sure that happens. It's doubtful they're even in Texas or California anyway, they work from home. Someone mentioned theirs was from the Philippines!

As posted above it is possible to print out a second form with their CLIA number on it. With both I plus Royal's response I feel confident that it will be fine. I'll report back when I can.

From Royal Customer Service: Hey there, we prefer a CLIA number or certification number, but not all medical facilities have those numbers so if your test doesn't include one don't worry about it. - Cheyenne

No it doesn't. Does Royal state anywhere that CLIA # is required?

OnPoint was awesome this morning. Got 4 tests done in about 15 minutes and had the results emailed in about 30 minutes. Highly recommend for the $15/person if you already have your own tests.

@kjones123 Thanks for sharing! We'll be in the same "boat" next Saturday for testing, I think we'll try OnPoint. Are you on Quantum?

Hey @Matt, have you ever heard of OnPoint or if they're accepted by Royal? The cost savings over eMed since we have existing tests would be significant, I just fear a disaster if I'm told at check-in that it's no good.

I have the same question now that Walgreens is no longer an easy, free option. The eMed tests are a bit expensive and it's annoying that you need extras in case something goes wrong. With OnPoint, you provide the test which is nice considering I have a bunch on hand already. Has anyone successfully used them to board a Royal cruise? https://onpoint-testing.com/product/certified-teleservice-covid-testing/?gclid=CjwKCAjw7vuUBhBUEiwAEdu2pD8xTcr9bSC4yULHQ70vMiN_0RH6cLc_OyBV_h0BpSfjiR_s2O18thoCuF8QAvD_BwE&fbclid=IwAR0Bl_rH3_AqXNZ2WEHhBtsFEKld4coIN84iCPMyT41ClVvvZglLsrhmyDg&fs=e&s=cl

I ordered yesterday but never received an email confirmation. How long did it take?

I see that too, but once you click one, it changes to 11/20/2007 for me and then I can't correct it to anything past 2017. I tried on my phone and my computer, so it seems consistent. Please let me know if you see otherwise. Thanks!

We were going to grab that too. This is the issue I'm encountering with the date: I can choose my date initially but then it switches to 11/20/2007 and when I go back to the calendar to fix it, 2017 is the latest year. I just fear buying it if this is a site they're no longer updating and then we don't get our stuff!

We're looking to buy them too for our Quantum cruise next month. While our sail date and ship are on the first page, the checkout page only goes up to dates in 2017. Did you experience this too?

My daughters experience on Adventure in July (she was 12) and Symphony in December (she was 13) was that the entire (12-17) group stayed together in the club for activities, even when the group was quite large (50+ teens on Symphony jammed into the club). As others have said, the club is really only a starting point for most teens and they go from there. I also agree with those who believe 11 is far too young for this group. In addition to the issues with appropriateness, there were some activities such as ice skating where parents of 12 year olds had to be present. It was weird that they were included in the teen club yet treated differently. Personally I think 13-17 would be better.

My daughter has found most of the teen events via the app since the restart. If the activities aren't loaded yet for you, you can check out an earlier itinerary on the same ship to get an idea of what will most likely be offered. If you haven't done this before, go to the person icon at the top of the app and choose "Select a different sailing". Then scroll down and choose "Get more details on ships we support". Choose your ship and the current week's sailing to see everything that's going on.

That's super fast! We disembarked Symphony around 9:00 in December. After waiting in about a 15 minute line on the ship, we quickly got through luggage collection and customs. The taxi line was pretty long, however, especially if you had 4+ people with too much luggage to fit in a standard taxi. We probably waited about 20-30 minutes but fortunately weren't in a rush.