Posts

18

Joined

Last visited
Recent Profile Visitors
The recent visitors block is disabled and is not being shown to other users.
roybthered's Achievements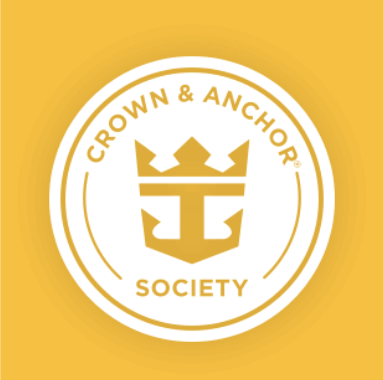 Gold (2/7)
14
Reputation
My wife and I normally book traditional dining for 8pm however on our cruise on Oasis mid October we have 5.30 traditional due to having our 6 year old Granddaughter with us as this will fit into planning shows etc and not having to wait to eat later. We are so looking forward to this cruise as it is the first time we have been on Oasis.

Need some advice, 4 of us (3 adults and one child age 6) are sailing out of NJ on Oasis 16-23 Oct this year. Has anyone done or have any knowledge of this transfer for when we get off the cruise? We are trying to decide if it is worth doing or will it just be a bus ride and drop off at JFK? Our flight back to the UK is at 8pm the day we get off the cruise and we are looking at options to fill the day prior to our flight home not just sitting on a bus for 4-5 hours then waiting in JFK for more hours. Thanks in advance.

My wife and I are on this cruise as well and have a village and wine tour in Santorini but will be doing our own thing in the other ports. With the amount of ports that we will be visiting it is going to be a very busy time with lots to see and do. Looking forward to the trip and visiting a few places we have not visited before.

You can also get tea, coffee and water at the café 24 hours a day.

You will be fine, the drinks package allows you to not have to worry about a bill at the end of the cruise. If in doubt ask the bartender if its on the package, don't forget the specialty coffee etc are also on it so go and enjoy yourself. Its also a good time to try other drinks without the worry of not liking them and having to drink them.

We are on Odyssey of the Seas from Rome on 28th Sept and have just purchased the Deluxe Drinks package for £39 = $51, this seams like a really good deal for us Brits as it is normally quite expensive. So happy with that price.

roybthered reacted to a post in a topic: Got the Dining package for the 2 adults, can we take our kids with us if they don't eat the food there.

The Teriyaki beef is also an amazing dish and well worth trying if you don't like the sushi.

Did you have to book or was it ok to just turn up for breakfast? We sail on the 15th October.

That's good to know, saves running around when you first get on board!

Thanks, we will keep checking. Enjoy your trip and I hope the weather is good as it is raining and cold here in the UK.

Scenario 1, yes you can get a drink and take it back to your cabin and scenario 2 they will not let you take the bottle you will get it at the end of the cruise if your not opening it straight away.

If in doubt just ask, like was has been said sometimes it is hit and miss. I find most of the time the crew will accommodate you and if they cannot they will let you know before they serve you.

How far out from a sailing would they let you know? we have bid on a JS and a GS but are 12 days out from sailing, (Anthem from Southampton around the UK).

With the reduced number of passengers on every ship you will find your luggage will arrive at your stateroom in good time. still take a backpack with you just in case!

We sailed in July this year from Southampton (the first cruise from the UK after the pandemic) and Anthem was only at 1000 capacity, it was only a 4 night cruise and went to the bay of Biscay and back no stops. We play in the casino and it was as you can imagine quite empty. When we returned home we received lots of emails with "Great deals" etc but one said we had a voucher from the Royal Casino so DW called Royal and asked as we wanted to book another cruise for October. As she is on the phone she was getting excited and had to go and give our Crown and anchor numbers to the operator. She then ends the call and says, the good news is I have booked the cruise for 15th October for a 5 night cruise on Anthem again but the better news is we have been given a complimentary cruise from the casino and have been given a balcony suite!!! Could not believe it but am very happy we called! two weeks today we will be in Southampton boarding and cannot wait. (DW has told me not to complain if she spends too much time in the casino again and I won't ).