 Posts

38

Joined

Last visited

Days Won

1
David Bennett's Achievements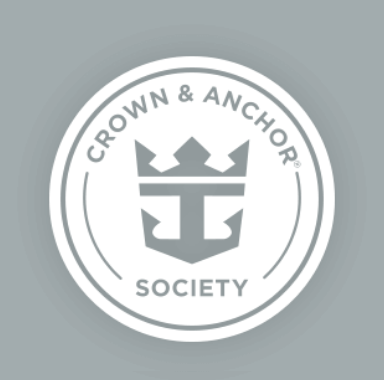 Platinum (3/7)
16
Reputation
Thanks for all the feedback. Will look into the options above and see what works out best. cheers.

Hi we are sailing on Rhapsody out of Venice in May. There are 4 adults. Does anyone know the best way to transfer to the ship from the airport? We are flying straight in and out before and after our cruise with no real time to see Venice. I was thinking if there was a water taxi transfer to take in a little sights on the way to the ship. Has anyone previously done this or can give any advice? Thanks in advance David

Thanks @FManke Plenty of time for me to book. Would love to hear about your experiences when you return in October.

Hi I have just booked a 7 night Greek islands cruise from Venice next year travelling in May 2020 on Rhapsody. Booked it primarily because of the itinerary as I have never been to Venice and some of the other stops on the cruise. We fly in and out on the day of sailing/disembarkation arriving at 12pm in the afternoon with the ship sailing at 5pm. We don't have any time going home between disembarking and our flight home but would really like to see some of Venice. I have 2 questions for anyone that can help. 1. RCCL are not doing any shore excursions for our arrival day. What is the latest we can get on the ship if we arrange our own? 2. If you get on the ship on boarding day can you get off and back on again before sailing time? Any suggestions to see some of Venice much appreciated David.

Yes I will definitely do that. Super excited as we sail this Sunday. ?Thank you.

Thanks for all the replies. We took the plunge and booked it. Hate the fact of leaving the ship really early with no hotel room available. We will have breakfast and lunch, sunbathe for a while and then leave the ship for our hotel where our room will be ready. Our view is it's worth it to spend an extra 7 hours on one of our favourite ships! ?. That's only £5 ($7 dollars per hour)

Hi we are cruising this weekend on Oasis from Barcelona. We are staying a few days afterwards in Barcelona and are considering booking the stay awhile program for the last day as our hotel check in isn't until 3pm. My question is has anyone done it and what do they do with your luggage? Is it free to store it while you "Stay awhile" and collect them when you decide to leave? Any thoughts on whether it is good value?

Thanks for all the advice guys. Might have to rethink this one to later in the year! ?

Hi there. Just wanted to ask if anyone had cruised out of Cape Liberty in March? Looking at potentially booking for next year and wondering what the weather/journey down to the Bahamas is like at that time of year? Is it a good time of year to go and what is the weather like in Bahamas in March? Thinking of end March around 22nd. Any advice appreciated.

Thank you WAAAYTOOO for your kind comments. Can't wait to experience the newly refurbished Jewel.

So just wanted to give an update on our upcoming cruise. Thankfully things have improved with my wife's father. He is home from hospital and In decent spirits despite his illness. We have made arrangements that allow us to get away next Sunday and thankfully as my wife so needs a break. So we head to Jewel of the seas out of Rome and can't wait. If anyone has any questions re Jewel let me know and I will endeavour to find out whilst aboard. Thanks again for all the kind comments above.

Guys thank you for your kind comments. I will let you know the outcome.

I booked travel insurance with cover of only £1000 stupidly. Didn't see this happening so its an expensive lesson. Thanks DocLC - I didn't realise drinks packages were refundable.

Looks like my luck is out!

Guys just wanted to get some thoughts of the group. My wife and I are due to cruise the Med in August this year. We have paid our cruise in full and also pre-paid our drinks packages. Total cost of about £2,000. Unfortunately my wife's father has taken seriously ill and is in hospital. It's not looking like we will get going on the cruise. I have travel insurance but I will get back less than half the cost. My question to the group is will Royal Carribbean allow me to,postpone my cruise and use my payment towards a cruise in the future? All thoughts appreciated.