 Posts

238

Joined

Last visited
Reigert2008's Achievements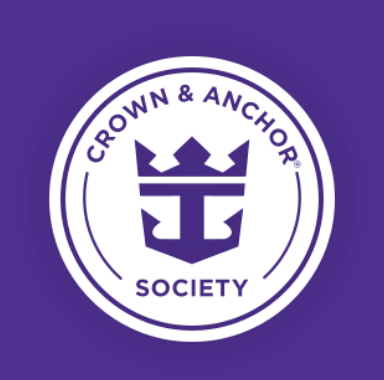 Diamond Plus (6/7)
266
Reputation
We are also flying in the day before and staying at a hotel, so we filled out a form that lists the hotel as our lodging for the one night. I assume that we would at least find out something on the cruise if we need it post-cruise, but the only options on the form are Flight or Ferry.

Yeah, that's what I see as well. We booked some excursions for Barbados, St. Luca, and St. Kitts last night. We didn't want to have to try and explain to people that "it looked great from the ship" and we still had OBC from a canceled cruise that we needed to spend, so it wasn't a lot of new "out of pocket expense". You can fill out your travel form basically anytime. When you do, you will enter in the date as MM-DD-YYYY, but when it show up on your travel profile as DD-MM-YYYY, so don't get confused. We are still trying to figure out if we need a new travel safe form for the one night post-cruise that we will be in Puerto rRco and which option to pick since we won't be flying in.

Thanks! Now that I have read a million things and slept a little, i think my concern was "Do I need to be tested 3 days before flying from Puerto Rico to my home in the mainland" ". Since we have never traveled directly to and from Puerto Rico, our brains have been having a hard time reconciling that Puerto Rico is mostly like the US, but not always. I also saw in the Royal protocols that anyone needing a test to return to thier home country can get one on the ship, so at the worst, that would cover it. We got such a good deal on this cruise, it will be worth the extra steps.

Saw this link in another thread and now wonder if this will affect Vaccinated Americans cruising from Puerto Rico. Link -- https://www.nbcnews.com/politics/white-house/biden-administration-unveils-vaccine-testing-requirements-travel-u-s-n1282288 Quote from article "Beginning Nov. 8, unvaccinated U.S. citizens and long-term residents will have to present a negative Covid test taken a day before re-entering the country, and unvaccinated foreign nationals will be able to enter only in limited circumstances, an administration official said Monday. Fully vaccinated Americans will have to be tested three days before travel. " Maybe one of the TA's that frequent the boards has an idea. Maybe @Sharla? (sorry I don't personally know her, but i enjoy seeing the information she provides.) My TA for this Puerto Rico cruise has not been helpful and is the last of the items i have with this agency. I'm reaching out to them for guidance, but am not hopeful for a response. I've already switched my TA needs to MEI Travel and have used them for 2 cruises and a land based trip, just have to get through this last non-MEI one...

You can also cancel anything you used your credit card for in the cruise planner and re-buy with the onboard credit (making sure the price is not higher of course). We did that with some drink packages back in August.

Puerto Rico protocols released today for November. https://www.royalcaribbean.com/the-healthy-sail-center/getting-ready-to-cruise

Reigert2008 reacted to a post in a topic: CDC extends Conditional Sailing Order for cruises into January

You need to link the two reservations for this and for dining. You can link them in the app/website, have your TA do it, or call Royal to do it. Once the reservations are linked, one person can check everyone in. I've been doing it for my in-laws for a while and just checked in three different reservations a few months ago. My mother in law and father in law don't even know how to login Last I heard, the reservations have to be linked before you embark so that the cabins can be seated together. If you link it in the app, I would still have your TA or Royal confirm they are linked for dining.

I totally get it, we had everything planned a limo service out to be at the port in Miami about 5 minutes after our window opened and then apparently there was no traffic that day we still ended up being there 20 minutes early. It's not fun just hanging around.

I'd have your travel agent call Royal (or you call) and ask how to resolve it. Since you are on the same reservation number, they may be able to find a compromise by moving you back a little and her up a little. No sense in being stressed and having to wait outside at the port. Royal is really enforcing the arrival times and there may or may not be a space for you to wait, unless you wait in your car if you drove.

Until it's announced by Royal it would only be speculation here. If you're on the fence, you could always book an eligible cruise on or before October 31st. https://www.royalcaribbean.com/cruise-with-confidence

Still no information, but I'm hopeful that the protocols come in the next few days since they just announced the acceptance of mixed vaccines, kinda makes me wonder if they were waiting on that approval.

Depending on the size of your group, you may want to check out Larry's Limo. We had a group of 7 and was able to use Larry's and it was easier than having multiple "Uber's". https://www.larryslimo.com

The questions I am still trying to figure out and have emailed Puerto Rico about (email address on the site) 1. How early can you complete the travel declaration form? 2. What do you need to do if you are staying in Puerto Rico for one night post-cruise?

I think you may be disappointed in this We have an Interior Room in the AFT of the ship. We had originally booked this as an Interior GTY, but then had to Lift and Shift it to 2021 and it would not let the TA keep the GTY, she was able to pick a room and it was price protected. In the end, we basically got the GTY we were originally trying to book Once we get a new room, I'll update. Thanks.

IRMO12HD reacted to a post in a topic: Has anyone received an EMed kit yet with a later expiration date, not just the extension ?

Received this email today for an upcoming cruise. At least it looks like the cruise is still going! "Dear Guest, Before we set off for adventure on our Explorer of the Seas <Date removed for privacy> cruise, we have a quick change to share with you. While we've been working around the clock to get our ships back to cruising, we've had to change how our guests are spaced out onboard to ensure proper social distancing. As a result, your original stateroom is no longer available. We're sorry for the last-minute change, but there's no need to worry. You'll be relocated to a like-for-like stateroom, and all your amenities will remain the same Please know, there's no action necessary on your part. Once the changes are finalized, an updated booking invoice reflecting your new details will be sent to you and your Travel Advisor via email. If you have any questions, please contact your Travel Advisor immediately or contact us at: 1 866 562 7625 in the U.S. or Canada 1 800 754 500 in Australia In the UK only, by using our webchat service or by calling 0344 493 4005 All other countries, please visit http://www.royalcaribbean.com/contactus for your local Royal Caribbean International office phone number. Thanks for your understanding. Next up: kick back, relax, and start counting the days until you set sail! See you soon! Sincerely, Royal Caribbean International "