 Posts

177

Joined

Last visited
Reigert2008's Achievements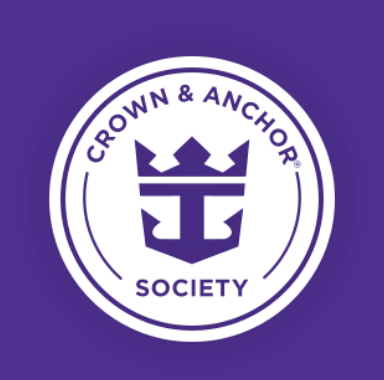 Diamond Plus (6/7)
191
Reputation
Jill reacted to a post in a topic: So with new test requirement, what will you do (if anything) to increase chances of testing negative?

MicDay reacted to a post in a topic: So with new test requirement, what will you do (if anything) to increase chances of testing negative?

ChessE4 reacted to a post in a topic: So with new test requirement, what will you do (if anything) to increase chances of testing negative?

Exactly, none of this changes anything for us. We've continued to mask up, socially distance, and practice our good hygiene. We've been fully vaccinated since February since both of us are in the health care fields. we have started to travel some, but still take all the precautions we can. We've always carried hand sanitizer and Clorox wipes when we travel, so we were wiping down plane seats before it was cool stay safe.

cruisellama reacted to a post in a topic: Four vaccinated, two unvaccinated passengers test positive for COVID on Royal Caribbean ship

RCIfan1912 reacted to a post in a topic: Four vaccinated, two unvaccinated passengers test positive for COVID on Royal Caribbean ship

This probably provides some context for the recent policy changes. https://www.cnn.com/travel/article/cruise-ship-covid-cases-royal-caribbean/index.html

Multiple things here. 1. ports are not guaranteed and can change at any moment. We've seen ports get canceled for weather, high waves, and medical emergencies. Sure it doesn't happen often, but that's the reality of the situation. 2. cruising in 2021 (and probably parts of 2022) will require patience and flexibility. It's no secret that cruising is not back to "normal" so no one should expect everything to be smooth sailing (pun intended) 3. Using a good TA is key to a smooth operation. I like to do a lot of things on my own, but cruising has so many moving pieces that a good TA really makes it easier. 4. I'm all about getting the deal, but then price on Royals site is the price of the cruise. Any deals you are getting from another vendor (TA or website) could have different rules and policies and could affect many things that are out of Royal's control. For example, when we used AAA they would not reprice a cruise without charging a fee, but that was their policy not Royal. I'd recommend using MEI Travel who sponsor this site, they've been amazing throughout all this. good luck.

In my opinion, if you have any concerns you should make the change now and move on. No need to stress out over something that you have no control over. Making the change now allows you more time to research and pick a trip that meets your requirements. The most important thing is to have fun on vacation and the planning is part of that process. good luck.

It took a bit for the TA to submit the form, then for Royal to accept it, and then to hit the planner. For us it was about 12 hours from the time I emailed the TA.

I'd recommend a good travel agent for this type of thing.

It is listed as Adults only (16 and older) but this really old post from @Matt in 2015 states that in rare cases that it could be opened up to 16 and under if they are directly supervised by and adult. https://www.royalcaribbeanblog.com/2015/11/16/everything-about-royal-caribbeans-solarium I was thinking that Covid could be a rare instance that causes it to be allowed only for vaccinated passengers even if they are under 16. it only came up since I was looking for the age limit in regards to our niece who will be cruising with our group and she is under 16 but fully vaccinated. Didn't know if anyone who had cruised already had noticed what they were doing onboard. I seemed to remember that the age limit wasn't necessarily 18, but couldn't remember what it really was. Not a big deal, just something I thought of while on hold for something unrelated.

Since the solarium pool on Freedom is listed as vaccinated only, have they been allowing those under 16 and vaccinated to use it?

Reigert2008 reacted to a post in a topic: Should vaccinated passengers consider skipping Royal Caribbean sponsored excursions?

This is an interesting situation. Personally, I would skip out on the Royal Excursions this time just to not chance becoming a "close contact" and then dealing with anything should someone test positive or show symptoms. Of course we are still wearing our masks and limiting our contacts to keep our comfort level under control, so you just need to do what makes you feel best. I tried to not wear my mask at an indoor thing this past weekend (it was a huge venue and had great air circulation), but all i did was think about the risk. So I masked back up and then had a great evening. I'd like for Royal to offer excursions that are for each group of people for a little while to ensure that vacations are smooth, but i don't think it will happen. We don;t do excursions, but generally get off the ship to wander and we will be wearing our masks as we visit any upcoming destinations since that makes us feel more comfortable. Had they required excursions through Royal for vaccinated people, we would have just treated everyday like a sea say and still had a great time.

Is it a Visa GIFT card or a Visa prepaid "debit" card? There is a big difference. When we have received these pre-paid "debit" cards, we use them at the grocery store to buy a gift card for something else that we would normally use (restaurants, groceries, etc...). However, if it is truly a gift card, you generally cannot use them to purchase other gift cards. Also you need to be careful about refunds to the card, say you booked something on the cruise, then something happened and Royal refunded something to the card, it may or may not work depending on the card. I think your best bet is put it in your wallet and use it for things like lunch, grocery trips, etc... until the value is gone. we try to use ours in "even increments" like $10 or $25 so it is easy to track, but we really dislike getting Visa gift cards. We appreciate the gesture, but they really are a pain to manage for us adults.

We like to mail ourselves a post card from our travels, so we are looking for the post office closest to the port in Nassau. If someone had a link to the Nassau post office site, perfect! I've been trying to find something and keep going in circles. if anyone knows where you can order Bahamian stamps online that's even better. Thanks!

Yeah, I think the lesson here is to take care of it on your own. You're ultimately responsible for the towels, so might as well just do it. We've been having this conversation with the two other parties we will be cruising with to make sure they understand that each room just needs to do it and not "be nice" and take other peoples towels back.

I'd check anyway. We have a cruise that we are pretty well within the final payment and with our three rooms in the party we saved the following amounts last night: $42 - inside cabin $125 - inside cabin with a senior discount $239 -- Balcony (the category was even sold out and they got the discount) All i did was ask and our TA was able to get it done. Easy peezy. i'll check again right up until about 3 days before we sail, just in case.

Not if this is relevant to anyone else, but I've notice that over the last week, on my PC my personal VPN software has not let me get into the cruise planner when connected to some endpoints. If I disable the VPN or change my connection point it works fine. Figured i'd share. Stay Safe.