 Posts

58

Joined

Last visited
Recent Profile Visitors
The recent visitors block is disabled and is not being shown to other users.
gi333's Achievements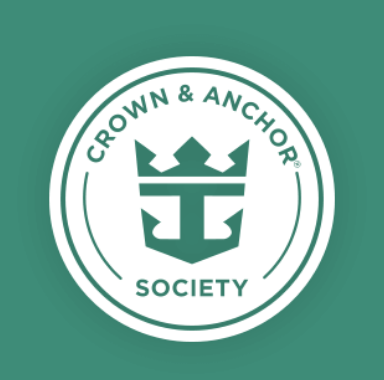 Emerald (4/7)
20
Reputation
They should just give refunds. I am canceling my March 2021 cruise. I am forced to take a fcc that I will probably never use by expiry date. That is theft.

We have a cruise booked for February 28 2021 and we will cancel it however we have a non refundable deposit. I understand that if we cancel they will give us the non refundable part on FCC. I am not happy with this situation because we all know that in February the cruise we were supposed to be on will be Much different but no info yet about that and they still want final payment by Nov 30. I hope something will happen with this. How much is a deposit anyways that I Will loose?

if you ask me. they shouldnt even accept new booking until the pandemic is under control but that is just me and i understand that buisiness wise that would be fatal for them .

if you ask me i think they are full of it. they can show flexibility like disney for the final paument. its very frustrating .

Well my deposit is not refundable. I'm looking at disney cruise and they pushed back final payment to 60 days and refundable deposit....

I'm thinking that they could at least push back the date of final payment to let's say 30 days before cruise because of the virus. To me final payment 3 months before in this situation doesn't make sense.

yeah i know that is my point .....

yes but would you put your final payment down. if you ask me that would be pretty dumb to do so knowing that you might not get your money back in cash. this is what i find frustrating . i find it stupid to make people pay final payment when you dont even know what is going to happen.

hello. i have a cruise booked of feb 28th 2021 . We decided not to go and we would be surprised if it even happens . It is from port canaveral . What i find frustrating is that our final payment is november 30th and royal carribean still doens t know what is going to happen for march 2021. I still havent cancelled because waiting to see if they will cancel so i can get my deposit refunded but by november 30th im not sure if i will know about that. what do you guys think ?

My April 2020 got canceled but we canceled it 3 weeks prior to royal cancelling it themselves. No refund for me. Got screwed once. Rebooked for March 2021 and paid 1000$ more the then original cruise and I have fcc for the rest but not confident we can go. If I canxel getting another fcc. Screwed twice. Got a special rate for March 2021 kids sail free. Would like to rebook for summer 2021 but kids sail free not applicable.. Screwed three times. They are holding on to my 4000$ almost and I have no power to recover it. Don't know what else to do.

I won't get a full refund because I have applied an existing fcc to this cruise. It's because I canceled my cruise of April 3 weeks before them cancelled. So I was not able to get refund because I canceled before. Now if they would cancel March I would get my extra money I paid cash refunded but not my fcc. I would get another fcc. I really find it very difficult to accept that I wasn't able to get my money back after they canceled. My dilemma would have been over then.

Wow. I think our options are like non existant. Our original cruise was April 19 2020 and we had kids sail free sale. We rebooked for March 2021 with kids sail free. Now I'd like to postpone again to summer 2021 but kids sail free is not elligle! Can I do lift and shift for my cruise of March 2021 to summer 2021? We paid our March cruise 3200$ and the same one in summer would be over 5000$. I refuse to pay more money in these conditions. We can only cruise March break or summer now since our kid is starting school in September. Talk about being screwed. I want my money back.

I wish that we didn't rebook for a march 2021 cruise back in March when the pandemic started. We got also got screwed then because our April 2020 cruise got canceled but since we canceled it at first I was not eligible for a refund. Now we have a fcc and if cancel March 2021 get another fcc. This is bs.... They should remove an expiration date on it. Here in Canada we got screwed by the airlines because they just give a credit. I mean I'm starting to think that will end up losing my money... Too much instability in the USA right now. Then what if my kids school or government still impose quarantine on return trip.... Who knew that this would be this bad 5 months later.

Ok. We cancelled our cruise that was the April 19 th and they gave us a credit. Then the cruise got canceled anyway and couldn't get a refund because I canceled it before which is not acceptable. Now we have a cruise booked February 28 2021 from Florida. I have a feeling that it won't be happening. Problem is that if royal cancels that cruise my fcc used to pay for it won't be refunded as cash. I'm really screwed. Feel like calling them to see if I cancel now if can be reimbursed cash.....

Can anyone correct me please if I am mistaken because the reply I got doesn't match with the following policy of royal caribbean : Please note: If you used a Cruise with Confidence certificate on this sailing, and you request a refund instead, we'll refund any NEW funds paid above the certificate amount, and we'll reinstate your original Cruise with Confidence certificate. So that means that if mu cruise gets cancelled and I used fcc to pay for it I won't get cash refund. Am I right?