Posts

281

Joined

Last visited
packercruising's Achievements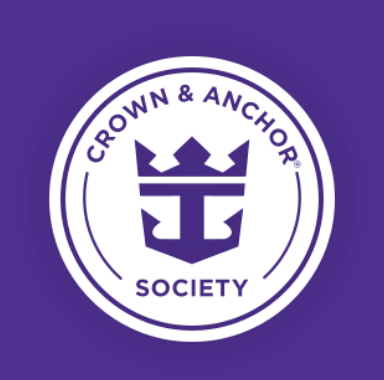 Diamond Plus (6/7)
127
Reputation
We are thinking March 2 and 9, because 7 days is never enough.

Was everybody fully vaccinated? Also, can you describe your embarkation process? Thanks for posting!

Congrats on the Not doing Carnival again. ? We are Diamond on RCI and Platinum on NCL. We prefer RCI overall. You can always count on the Windjammer and Schooners, not matter the ship. Someone did a YouTube video comparing them and RCI came out ahead on that one too. They did give kudos to NCL for the Waterfront concept.

Following. I was wondering if the Orlando hotels would be cheaper, or more expensive.

It has probably already been covered, but my advice is to never fly in the day of the cruise. Delays are frequent. Who needs the aggravation? I always recommend 2 days before so you have a chance to relax, take in the port city and be refreshed when you get on the ship.

The rules are different here, because the wait staff get paid different. They depend on tips for their living. If the employers paid the full wages, they would have to charge more and there is no incentive to do a better job. At least pre-pay the gratuities.

Being from N. WI, I consider it hot. Probably somewhere in between all these response as the opinions are largely based on where they live.

Yup. You can use it on as many devices as you want, but only one at a time. Don't forget to log out each time.

Wrong forum, and what kind of headline is that?

We wear matching t's more often than not. We have one that says Husband and wife, cruising partners for life. We still have our Royal Caribbean Save The Waves t shirts from years ago, We save up older shirts to take along on the cruise so they can be thrown away and replaced with new logo shirts.

It is true that you can only get one drink at a time with your card, but anyone that has been on a few cruises knows, it is insanely easy to get a drink for someone else. It only takes one to get him booted from the program. RCI used to allow only one person in the cabin to have the package and this is why they no longer do. Someone, on a different board, bragged that he did that and saw nothing wrong with it. It is stealing. If you like this person well enough to share a cabin with him, then you like him enough to sit down and explain to him that things are different on the ship.

Good comments. No matter what the age of the ship, we bring a compact extension with 3 outlets and 3 usb ports. We uplug it and store it in a drawer when not in use. Some cabins may also have usb ports in a lamp or on the TV, so check when you arrive.

As many devices as you want as log as it is one at a time. Be sure to log off when you are done with each use. Sounds like the chances are about Zero that you will not be accessing your work phone.

My apologies! The review has been moved to the Live Blog forum. Thank you for letting me know.

A few thoughts on our recently completed Adventure Of The Seas cruise; A BULLET POINT REVIEW OF OUR ADVENTURE OF THE SEAS CRUISE OCTOBER 7-20, 2019 · Overall we would give this ship a 4 out of 5 rating. · Ports were Quebec City, Prince Edward Island, Sydney, Halifax, Bar Harbor, Portland, Saint John, Boston and Port Canaveral. Disembark was in Ft. Lauderdale. Due to strong winds and choppy seas, we had to bypass Halifax. · Embarkation was a breeze, once we got to the terminal. The seapass we printed out worked for purchases on the ship until we got to our cabin and picked up the key card. · Our cabin steward was Corina and she was truly awesome! · Adventure of the Seas is a beautiful ship and accommodates about 3,000 passengers. We have sailed it before, in 2008, but it was refurbished not too long ago. · The food on the ship is very good. Some people will complain that there was little variety, but they must not have paid attention. Every night was a theme night in the Windjammer buffet that featured food from other cultures. There was also basic food that you could get every day. If you enjoy breakfast, the Windjammer was an awesome spot to eat because we could get almost whatever we liked. Their pastries and baked goods were really good. There was ice cream every night and a soft serve yogurt machine available all day. · Internet was very good most of the cruise. We got the single device package and traded off. No sense buying two packages when one will do. · Overall the service on the ship was terrific! Bar service in the MDR was really bad, though. This seems to happen a lot. · We encountered 3 major storms. As mentioned, we had to bypass Halifax and had to leave Boston early due to storms. We also had a major storm going in to Port Canaveral. We were able to cancel our planned excursion and get a refund. · You may have heard about the passenger that had a stroke and had to be medevac'd. That was our ship and the storm made it more difficult. · We only had to tender at Bar Harbor and that went pretty well. We also had to pass through customs twice and that went quite swiftly. · One minor complaint is the slowness of the elevators. Sometimes they would pass us by several times before stopping and often they were full. It really didn't help that one of the 4 elevators was out of service often. · By far, our favorite bar was the Duck&Dog Pub. They had the best bartenders and servers. It is also close to food and entertainment. We also liked the Pool Bar, but it was a bit out of our way, and the weather generally didn't lend itself to spending much time there. · Speaking of entertainment, we didn't go to many of the stage shows. The magician was really good and the ice show is always worth going to. For the ice show, you no longer need to stand in line to get tickets. Now you need to stand in line before the show. First Come, first served. The Top Tier Event was a waste of time. The house band, Mega 4 was very good and we often planned what we were going to do based on when and where they were playing. We weren't very impressed with the pianist in the Schooner bar, but seem to be in the minority as he had quite a following. We also didn't like the bar service in Schooner, which is something I never thought would happen. Others mentioned specific bar tenders that were really good, so maybe we just had bad luck the times we were there. · Disembarking was fast and easy. Since we had already gone through customs in Boston, we did not have to do it in Ft. Lauderdale. Very hot and humid day. Plenty of taxis available, but we managed to get the last two seats on the airport shuttle. Much cheaper. We did curb side check in at the airport and I highly recommend this as the check in lines inside were very long.