 Posts

84

Joined

Last visited
Recent Profile Visitors
The recent visitors block is disabled and is not being shown to other users.
berkeleykel's Achievements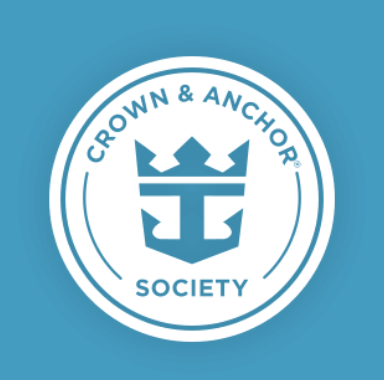 Diamond (5/7)
61
Reputation
STCG is taxed at ordinary income rates so the actual rate varies depending on your tax bracket.

Buying stock of a company particularly affected by a crisis while that crisis is still on-going and even in an upswing...does not seem like a wise decision to me unless you have the money to blow and feel like gambling. Buying stock in a company because you like it much more than the average person is also not wise in my view (insert diversified portfolio lecture here). Just don't want financial novices to see this thread and think this is normal investing behaviour or want to jump on the bandwagon to feel like part of the crowd.

US citizens aren't affected but I imagine they will have trouble finding flights. I also think it's a matter of time until the UK is added to the list.

Italy just took a drastic step of total lockdown because its hospitals are overwhelmed with cases. Not sure you can blame that on a fear mongering media. If anything maybe it proves the media right in being hyper focused on this. I don't think the issue in Italy will by any means stay confined to Italy. But best of luck on your cruise. I have a vacation planned in a couple of weeks to France/Germany and my fingers are also crossed that it can go forward.

I stayed near the train station on the grand canal. We used a private water taxi to get from the airport to hotel and hotel to ship. We could have walked/used the People Mover but it was a bit long (20 mins) and we didn't want to drag our luggage and young child that far. To get around Venice, we walked and used the public water transportation (called the Vaporetto). I didn't regret staying a bit further from the high traffic areas of Venice. The travel around the grand canal via the Vaporetto was nice. Unless you stay within walking distance to the People Mover or the cruise terminal, you'd probably either need to use the Vaporetto, which might be difficult with luggage, or a private water taxi to get to the cruise. They are a bit pricey. Mine averaged a bit over 100 euro each way for 3 people (we used Consorzio Motoscafi and had good experiences). I think the Vaporetto has day passes for around 20 euro a day. or 7.50 per ride.

I used PK Travel and highly recommend.

I'm attempting to upload a video. This was at 1 am. I'm usually fairly chill with noise but I thought this was beyond the pale. FullSizeRender.mov

I think the Junior suites on Rhapsody have a pretty good size advantage over the balcony cabins. The downside is that I believe that most if not all JSs (and full suites) are on located on deck 8, which is immediately below the pool deck/windjammer. We had a lot of dance party noise come through late at night on deck 8 forward. Aft rooms would be more quiet as those are under the spa.

I'm on the same itinerary different date and was able to rebook from Sky to Star class last week with minimal price difference. The resident discount alone was $1000.

Good point. I hadn't thought about the noise from the outside. How noisy is the Star loft suite in comparison do you think? We have 1720 booked, which is the one overlooking the aft of the ship. It sounded pretty noisy from videos. If given a choice we'd probably have gone with 1718, but alas no such luck. I didn't realize until after I booked that 1718 and 1720 have a connecting door. Has anyone had any trouble with noise transferring through that? I'm sure he'll try to jump down the stairs but equally worried that with the ATS it will be harder to keep my eyes on him at all times while he's out on the balcony ? He's a wild one for sure.

Couple of live examples: Right now the Allure 7 night Mediterranean itinerary out of Barcelona has a few dates with 2 bed aqua suites available. July 12-19 2020 has one currently listed as $6269 pp when booking for 2 adults and one child. Yesterday that price was around $4k pp! The same itinerary but for the May 17th sailing currently has the 2 bed aqua suite listed for $5258 pp (same 2 adults 1 child). The lower price in May versus the July sailing is probably due to more kids being out of school in July + the fact that May is still chilly in the Med.

My question is all theoretical but I want to be prepared just in case! This site is a really bad influence. I've had a 2 bedroom grand suite booked on Allure out of Barcelona for next October, which I originally booked last summer. However, I've been a bit worried about the weather in October + intrigued by all the Star Class talk here. So after stalking for months, I finally found a Star Loft suite pop up at a great price for the same ship/itinerary but for a September date and jumped on the chance to book it. The price is about the same as the 2BD GS I had booked previously, and I had originally booked with a £25 pp deposit deal so I only lose £75 on the change. EXCITING!!! ...however, the only downside to this change IMO is that we will lose out greatly on privacy in a Star Loft suite vs a 2 bedroom stateroom. My son will be 4 at the time, he has recently moved to a 7 pm bedtime and he is the lightest sleeper you've met in your life. I think we'll really miss not being able to put him to bed early, close his bedroom door, and be able to relax in the stateroom and go in/out of the balcony without disturbing him. I also hate the faff of having to get the sofa bed made every night and it taking up my living space. And being able to get room service without him waking up, etc. I'm guessing on vacation he won't have quite such an early bed time, but I think our days of him closing out the kids club at midnight may be over. So I'm thinking I'll continue to stalk and see if a 2 BD Aquatheater suite opens up for my sail date or one of the adjoining dates. If that does happen, I want to be ready to act quickly without agonising over the decision. In my situation, do you think it is a no brainer to go with the 2 bed ATS if one pops up at a similar price? I do really like the 2-story window of the Star Loft, and the fact that the suite is midship and on the floor with Coastal Kitchen + the suite lounge. The decor and bathrooms also look nicer than the ATS. Any thoughts from people with kids who've experienced one or both? Also, if an ATS opens up on another sailing date, is the change fee $100 pp or is it more because its a suite (I made the new booking via the US website so US rules should apply)? Thanks!

berkeleykel reacted to a post in a topic: I've created a Monster-in-Law! Enchantment Feb. 7 - 12, 2020

I may be wrong but I thought I read that if you book on the Australian site the price already factors in gratuity.

Yeah I wanna say that was on Deck 6 near the cafe. It was pretty pitiful.

London is a large city. If you avoid the direct route of the marathon I doubt you'd even notice it was going on. Just stick to the tube and avoid sites (and hotels) on the route and you should be fine. So avoid places like Tower Bridge/Westminster/Buckingham Palace but go for Kensington/Hyde Park/Museum of London/Southbank or do a partial day trip to Windsor, Castle Harry Potter Studios, etc. I completely forgot about the marathon last year and ended up in Greenwich that day! Aside from having to walk a couple of blocks out of our way to go around some barricades, it wasn't a problem at all.