 Posts

392

Joined

Last visited

Days Won

4
Profile Information
Gender
Location
Interests

Cruising (duh!), hiking, reading, cooking....sorta in that order. lol
barbeyg's Achievements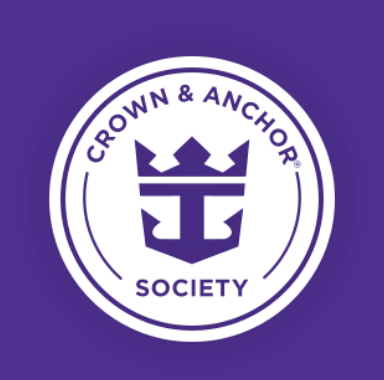 Diamond Plus (6/7)
743
Reputation
I figure many either have symptoms or need to test to return to work. We both tested positive, but ours was just for clarification when we got sick on the way home. We both had 102-103° fevers that lingered for several days, head congestion, cough, and I lost sense of taste/smell for a week. We tested as a courtesy to coworkers while this contagious variant is going around, and to let our employers know why we were not immediately returning to work. Before this, we only tested to cruise. And we do plan to cruise again. We know the risks. Flying seems like a much higher risk to us, especially when we are on the plane for hours.

barbeyg reacted to a post in a topic: Is There a Crack in the Impenetrable Cruise Vaccination Wall ?

For us, it's Anthem. We love the tribute bands, we love 270, and we really loved, loved, loved NE cruises on her (still bummed they pulled her from that itinerary). I still remember the fantastic cruise we took in Sept 2019, sailing past Lady Liberty before what we remember fondly as the best cruise we've sailed to date. And did I mention "We Will Rock You"? Our favorite shipboard show so far. Lots of other shows close, but WWRY is the one we never miss. Of course, put me on a cruise ship, and I love the one I'm on!

Kirsten reacted to a post in a topic: What Was The Best Theater Show You've Been To (On A Cruise) And the Least You Liked?

We really struggled with which direction. Finally let Ken pick, since the actual trip was my idea. He finally decided to do the fall TA, and the consolation 'prize' to losing hours on our way back was that there would be no long flight after the trip. At least, that's MY consolation prize. I hope you get to do the TA to celebrate your retirement too! . We start saving for ours this month. We figure it will cost us a lot of $$$ to do a Greek Isles cruise, a nice stay on land, followed by the TA. But what a trip that will be!

Moby Dick reacted to a post in a topic: What Was The Best Theater Show You've Been To (On A Cruise) And the Least You Liked?

Moby Dick reacted to a post in a topic: What Was The Best Theater Show You've Been To (On A Cruise) And the Least You Liked?

Yes, I agree with the others above. Negative results were requested, but at the time of our sailing ArriveCAN was not (for sailing to Canada). That has tightened down, from what I understand.

WannaCruise reacted to a post in a topic: What Was The Best Theater Show You've Been To (On A Cruise) And the Least You Liked?

The athleticism was impressive. I agree with your analysis. Can't wait to see the Effectors in the future, though.

Our favorite too! We don't ever miss. Cats was probably our least favorite, even though the cat 'attitudes' on their faces were amusing. Edited to add: Spectra Cabaret ties with Cats for least favorite.

We plan to do a TA in 2024, for retirement celebration. Will def book a suite on Quantum class or Oasis class. With 2 weeks at sea, and many sea days, we prefer the variety those ships have to offer.

I def understand, and don't see it as a negative. After all, the same parent company owns both cruise lines. We are sailing our first Celebrity cruise this December, after first getting booted from Harmony to Wonder (moved Harmony elsewhere), then having that Wonder sailing cancelled for promotional (read: TAs) and the naming ceremony. The alternative offerings for the same week from RCI for those of us cancelled were....quite crappy, frankly. We decided to sail with Celebrity that week after finding a great Retreat price on Apex. Can't wait till December for the cruise! We don't have an RCI cruise currently booked (also booked Beyond for next November with a ridiculously low price in the Retreat), but we are excitedly awaiting RCI to release the Icon sailings. So far, crickets on the Icon......

I agree. East TN here, and we will drive to ports for now. We flew to Seattle for our AK cruise, but until things calm down with the airlines, we will drive to NJ and some FL ports before flying again.

I suggest checking on Viator. Lots of tours, depending on the date, and some offer free drops at the airport or a particular hotel. I know the last time we checked, some offered luggage storage.

We book our AK cruises when they go on sale, and also book our excursions as soon as available. We book third-party excursions, for smaller groups, and for better choices than the cruise lines allow. We prefer the Quantum-class ships over the smaller ships, but for Alaska, we prefer the one-way, smaller ships because of sailing the Canadian Inside Passage. On the R/T from Seattle, a day is lost to sailing the Pacific instead of the Canadian Inside Passage. We sailed Seattle R/T the last time for my oldest sister and aunt, because the longer flights would have worn them out. Seattle was easier, but the next time, we will sail one-way.

When we arrived, it was even worse than that. Granted, we had the first check-in time, but there was a line of exiting passengers that went all the way through the covered area to where you crossed the road to the terminal. Those were the passengers debarking. There were no carts for luggage like this showed. Instead, we had to walk toward the terminal with our luggage, and in the curve of the barriers just before crossing the road, you put your luggage on the ground (since there was no cart there yet) to the left side for RCI and to the right side for X. No sign designating luggage drop-off, nothing. I looked at our bags a couple of times as we slowly walked away, and finally saw someone returning with an empty cart to load them on. In my head, I was saying goodbye to our bags, just in case.

We sailed from Pier 91 this May, and it was a cluster. While I found the people of Seattle to be some of the nicest large city residents, the port itself is truly disorganized, and it seems like most weeks, FB groups report luggage going to the wrong ship. Why? Maybe because back in May (don't know if this has continued) the drop-off locations for luggage are not marked, and drop-off for RCI and Celebrity are about 20 feet apart. The drop-off area is very small, so when a cart is loaded, it is hauled away....hopefully to the correct ship (some people said they had dropped theirs on the correct side, and it still ended up going to the wrong ship). This was our one-and-done for Seattle round trip, but not due to the disorganization of Pier 91. We loved Ovation. We just prefer one-way sailings, and will go on a smaller ship to travel the Canadian inside passage in the future. However, we def won't miss Pier 91!

As mentioned above, the ships are the same class and very similar. I would select by which itinerary is more appealing.

Top reason: being on the ocean for a week or more. Second reason: I am very organized, and a planner. I also do all the cooking at home. On a cruise, once I have preplanned, I have to make no decisions, wash no dishes, cook no meals, etc. They do it all for me. A land vacation typically is in a vacation rental, and there are beds to make, dishes to wash (from the meals eaten in), and beds to strip at the end. As much as I enjoy staying in vacation rentals, a cruise is the one vacation where I have absolutely no responsibilities to take care of once I get there. Third reason: everything, including entertainment, is in one 'place'. We don't even have to call an UBER to get back 'home' if we have a few drinks.