 Posts

439

Joined

Last visited

Days Won

4
Profile Information
Gender
Location
Interests

Cruising (duh!), hiking, reading, cooking....sorta in that order. lol
barbeyg's Achievements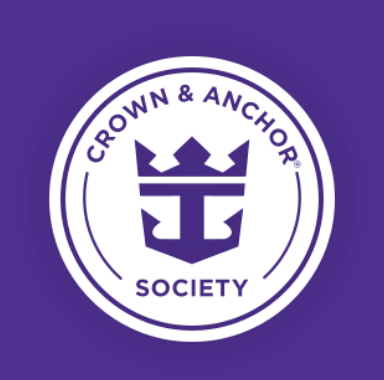 Diamond Plus (6/7)
806
Reputation
21 days till our Celebrity Beyond sailing in a SS. Cannot wait!

$4600 for a balcony on Radiance in AK. I would personally rather visit AK for a land vacation, with excursions out to the glaciers. It would be cheaper, and the accommodations better. Knew the pricing would be up there, but this is over the top.

barbeyg reacted to a post in a topic: I always completed my Post Cruise Survey's, until I overheard this!

barbeyg reacted to a post in a topic: I always completed my Post Cruise Survey's, until I overheard this!

Agree. I recently booked a 3 week trip next year to visit family (they live in a tourist area). The rental is a cute 3 bedroom home, in most desirable town of the area, for about half of what we would have to pay to sail Icon in a balcony cabin for a week. And that includes restaurant/entertainment estimates. Icon pricing is too pricey for us. Hopefully the rest of the releases in November won't be the same. I understand the new ship pricing, and expect it. Not for us in this price range, however. I hope pricing moderates at some point.

barbeyg reacted to a post in a topic: Hideaway Beach appears in Cruise Planner - day pass needed to get in

Of course they are. All are trying to maximize their profits, and I understand that. Pizza-gate aside, in some cases, I'm finding better value elsewhere, comparing like products (RCI D+ benefits against all-inclusive bennies). I never even looked before. I know some Pinnacles doing the same. Can't hurt to try out other (less costly) products when the product I prefer is ever-evolving.

They aren't stupid. They are going to push the pricing increases, along with decreases in service, as far as they can. That's what businesses do. This kind of survey just allows them to find how far they can push without overly upsetting those who regularly cruise with them. Frankly, all the changes have helped me be more open-minded to other lines. We have our cruises booked thru the spring of 2025, but the 2025 Norwegian fjords cruise we want to sail is up for grabs, and RCI/Celebrity won't be our only consideration. We wouldn't have considered that a year ago.

I wondered that too, but didn't want the province to invalidate the one we have. Maybe someone in Canada knows. And Twangster has a great point. My hubby has a US passport (dual citizenship) so we are just glad we don't have to send the BC in for renewal, that's for sure.

It looks like the OP got this straightened out? I agree with others. Never cut it too close. Heads up for those renewing and reading this, you don't need your birth certificate for renewals, unless there are certain mitigating circumstances. And my husband was born in Canada. If you order a "backup certificate" in the province he was born in, it invalidates the previous one. Strangest thing to this American, where we can order all the certified copies we want. So, depending on the country, you can't have an extra copy on hand.

I just got back from a cruise on Harmony OTS. The crew was definitely nice and friendly, but one of the things I noticed (after sailing Celebrity last December), was that every single employee I passed on Celebrity Apex smiled, and most greeted me with "good morning", "good afternoon", etc. Not so much on Harmony. Most didn't even make eye contact in passing. Not that I need greeting, or smiles from the crew. It's just a big difference that I noticed. It's the little things like this that makes Celebrity stand out for us. Yes, most on Royal are friendly if waiting on you, or encountering you more than once. Our Harmony room steward was in our top 3 room stewards ever. But Celebrity has little touches that Royal doesn't. We sail Celebrity when we want great food, adult company, personal touches and a fantastic martini bar. We sail RCI for the energy, the shows and a variety of things to do. Both fit a niche for us. We also sail Celebrity whenever the suite prices are down, and also for some of the itineraries that are more unique than the same-old same-old Royal seems to be doing.

Besides some who put off medical care and immune systems that need rebuilding, we have a society that is stressed out, and/or has short fuses. That has to affect the health as well.

We did as well, and loved the proximity to PATH/Manhattan. And gotta love those warm chocolate chip cookies upon arrival!

I had a really poor TA experience once, and that jaded me on TAs. Plus, I really enjoy travel planning. I research like crazy (enjoy the research almost as much as the actual travel), and friends even come to me for input on their travels. But, we will be retiring next year, and I have transportation choices to make for a TA, land choices for Europe, and that is only our first big cruise after early retirement. We also booked a cruise from Vancouver to Hawaii. Lots of great travel decisions to make anyway. My advice from someone who had a poor TA experience? Watch what other have to say here, and any other online forum you trust. Find a TA that is really responsive to clients, or whose client raves about them. I don't do the big box stores because I like the personal attention that comes from agents I have seen here and on CC. There are several here I would use as well as the TA I am using that is on CC. Good luck!

We have, for years, booked our own cruises. I enjoy the planning aspect of cruises, but not dealing with issues, and recently have had a few issues I sat on the phone over an hour for. We decided to try TA a friend highly recommends. Not only have we gotten excellent, and swift, service, we received a great group rate on one cruise (plus onboard credit), we also got a very nice onboard credit for a suite we booked thru him. I've decided that, as we move into retirement, I will book our land vacations and travel to and from a cruise, because I enjoy it. But booking the cruise itself thru our TA saves us $$ we can spend on future cruises. AND he will deal with the odds and ends of issues.

Have a great cruise! Our first time as well.

We sail Apex in a Sky Suite this Saturday. One more workday till vacation begins…..

Our April 2024 cruises don't have anything to purchase either. Guess they haven't loaded anything for the bookings that were released recently.