Posts

81

Joined

Last visited
Profile Information
Gender
Location
Interests

Baseball. Fitness. Good Meals.
Recent Profile Visitors
The recent visitors block is disabled and is not being shown to other users.
PhantomWolf's Achievements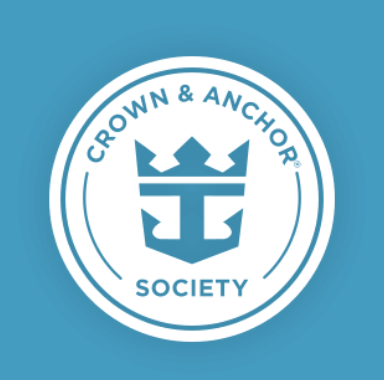 Diamond (5/7)
97
Reputation
Repriced even though I'm already paying for double occupancy with just me? Guess it could work in my favor but with my luck that isn't likely. Thank you.

Still new to cruising and for all of my cancelled trips I was planning on sailing alone. I have someone willing to go with me (woo hoo!!) and was wondering what the process is for adding someone to my stateroom. Is it as simple as calling up RC and giving their information? Also, how soon would the additional cost of their drink package on top of mine be expected?

Thank you everyone! Looks like we're going to be able to do this after all!!! Get those drinks and get ready to get your ugly cry on!!

Welcome to the party! @Matt comes around with refreshments loaded with Kraken a couple times a week

Yes, crying is a very acceptable answer.

Since it looks like we are inching closer to being able to sail, lets have a little fun. Assuming your favorite thing is still available, what's the first thing you will jump at doing after a year away? *Muster Drill not included*

Kinda have the feeling that we aren't going to be seeing any major sales/deals for quite some time (I hope I'm wrong). They know we are itching to sail, and we know that they have been hemorrhaging cash for over a year now. I don't think they'll be crazy about raising prices but I don't see them doing many favors either.

I've been having an issue trying to pay off the remaining balance. Says that the page has "sailed on". Been that way for at least a week.

Thanks! Came to ask this very question. July of 2022 showing no remaining balance when there definitely is. Probably updating things on their site then... or maybe some generous billionaire wiped out all of our balances **crosses fingers**

Friends: "PhantomWolf what did you do on your cruise?" Me: "I made friends with a dog and we hung out on the deck the entire time."

I know its off the mask topic but congratulations!

I believe that masks work and have no issue with wearing one while outside of the house...however... I had to draw the line with cruising. Was scheduled to sail in late March and when I read that I would need to wear a mask while outside on the pool deck..NO THANKS that doesn't sound like a vacation to me!! I was ok with the idea of wearing it inside of the ship in the public areas but not outside in the open air. So with the numbers exploding, the outside mask rule, and the vaccine just getting going, I have pushed my sailing back to 2022. I hope everyone that gets to sail soon has a fantastic time and that everyone everywhere stays healthy!

Just spent about 2 hours in total on hold but I was able to get my June sailing on Navigator upgraded in a big way! Went from an interior room to an ocean view balcony and I'm getting $60 back after the entire process! It was very much worth the wait! Just saying if you have an upcoming sailing, it might not be the worst idea to give them a call now with everything going on. Figure the worst that they could say was "no we can't help you". Good luck and stay healthy everyone!

Planning ahead for June's trip and was wondering what everyone enjoys doing in Miami. Will be arriving in the afternoon the day before the sailing and will also have a lot of time after getting off of the ship upon returning. This 30 something is looking for YOUR restaurant, shops, club ideas...as the internet has almost too much information.