 Posts

263

Joined

Last visited
Recent Profile Visitors
The recent visitors block is disabled and is not being shown to other users.
BB1's Achievements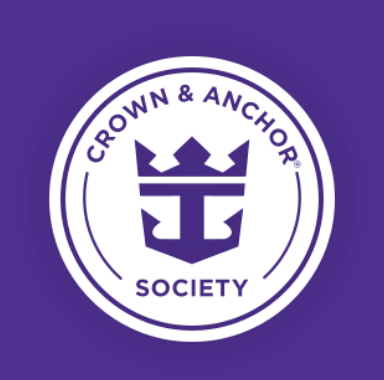 Diamond Plus (6/7)
239
Reputation
Of course the flight I was looking at leaves at 11:15. Such is life. Thanks.

What would be the earliest flight out of Hobby after Leaving Adventure the Monday after Thanksgiving that would be reasonable? We can do self assist departure. Thanks

Or who knows. Maybe bankruptcy wouldn't be the worst thing. They get out of debt and reorganize. It certainly isn't like the ships are going to disappear a cruising will end.

Not a Debbie downer, just reality. I don't think all the cruise lines will make it. I think RC will survive but I'm hoping to avoid bankruptcy.

I hope you are right since I have quite a bit of money tied up in stock and future cruises. Only time will tell.

I too am a shareholder. It is difficult to know what to do. I don't expect all the cruise lines to survive. I think some mergers may happen. I don't want to sound like a Royal snob but I personally don't know of any other cruise lines that I would prefer over Royal or Celebrity so if they do merge with another line, I don't know if it would be of much benefit, but who knows?

Unfortunately, you run risks whatever you decide. You risk losing the non- refundable portion of your deposit on one hand. On the other hand, you run the risk of fares going up. The earlier you book usually means the best fares. The problem is compounded right now because inflation is at a 40 year high which means that fares can rise substantially.

We were on Apex last month and really loved it. I think if you have children or a big party person, then Royal would be better. If you're a little older and like it a little quieter, Celebrity is a better choice. We sail both but I kind of lean towards Celebrity.

I also hope the "experts" you listen to are better too.

Unfortunately, I predict a life of many disappointments for you. I hope your crystal ball is more accurate than Royal's, for your sake.

What time did you get to the airport and which airport? I've been trying to figure out what is the earliest I can reasonably fly out of either airport. We can carry off and leave early. Thanks.

That wasn't quite what I wanted to hear. Last time we took the ships transportation and it cost about the same but we did have to wait before the bus left.

How did you find a ride when you disembarked and the app said unavailable? I don't remember rides available at the port.

I have a non refundable deposit down for a cruise in March, 2023. If I cancel this cruise, will I receive a Fcc for the deposit? Thanks.

It's unbelievable. As someone who sometimes gets seasick I can really appreciate it.