 Posts

480

Joined

Last visited

Days Won

2
Recent Profile Visitors
The recent visitors block is disabled and is not being shown to other users.
steverk's Achievements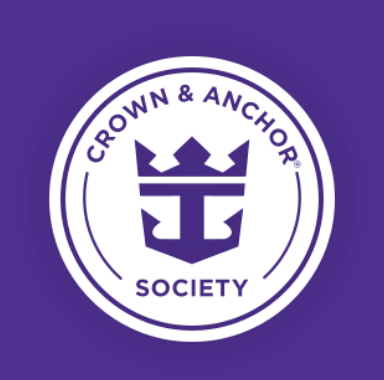 Diamond Plus (6/7)
696
Reputation
That is a bit confusing. I'm doing a 1 night pre cruise stay. Since I really didn't see any way to enter in my full itinerary, I put down the ship as my lodging. That is the major stop, so I figured it was the best option.

I see that this morning San Juan is listed as a departure port. Everything looks pretty much the same as other US ports except 3 of my ports of call require ship board excursions Oh! and you need to fill out the TravelSafe declaration to fly to Puerto Rico!

Earlier this year my wife had surf and stream and I had surf. We were able to compare side by side. Audio, video, youtube, email, news sites everything. We were unable to see the difference. This may mean there is no meaningful difference or it may mean that with reduced capacity everything just works better.

I haven't had any issues, but it's been a week or so since I've actually booked anything

I've said all along that it is too much fun for the people who normally work in the background to be thrust in to the limelight. They won't relinquish their new found power until forced to do so.

Just in case you missed it, Celebrity has released at least some of their itineraries through April 2024.

And A2S has stroke with the airline. They can and sometimes do get you to the front of the standby line. I've said the story too many times on this forum, but they did get me out of Miami days earlier than American would have.

Exactly my experience on odyssey last week No masks outside or in adult only venues like bars. They designated the main floor of the theater and 270 as vaccinated and no mask required. In September, masks were required while visiting ports in Mexico, even outside but last week they were only required inside

I like your optimism! I do believe that Royal is slow on releasing these because they are hoping for better news. It's rather frustrating to be this close to a sailing and not having any indication of what to expect. My daughter has talked herself into believing the cruise will be cancelled. I don't think so as Explorer is already catching some rays near Puerto Rico, but I understand her concern. I think they'll have to release something this week. Let us know if you hear anything. Your cruise is sooner than mine, so you'll probably hear first.

True, but I expected to get the regular double points for sailing solo. Didn't happen.

We are now less than 30 days until Explorer sails out if Puerto Rico. I'm on the Thanksgiving sailing and getting a little nervous . Royal hasn't opened check in for my sailing and hasn't published protocols for Puerto Rico at all. Any thoughts?

I'm on odyssey and noticed some changes in the flowrider. It has a much longer Wipeout area and 3 ridges in the rider itself. It also feels narrow, but I've never measured a flowrider to be sure. The staff tell me these changes reduce injuries and will be rolled out to the fleet.