 Posts

973

Joined

Last visited

Days Won

3
Recent Profile Visitors
The recent visitors block is disabled and is not being shown to other users.
steverk's Achievements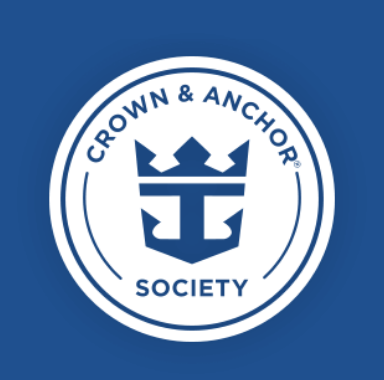 Pinnacle (7/7)
1.2k
Reputation
I've sailed every class and enjoyed every one. Each offers its own charms. My favorite is Liberty of the Seas. But really depends on your cruising style. Bigger ships mean more activities and toys. Smaller ships mean more relaxation and more personal service.

I've done a few GTY cabins and never been disappointed. Just be sure you're ok with a badly located cabin in exchange for a good price. Oh! And something else to consider...many people that would never consider a gty cabin will gladly pay for a royal up upgrade, which is effectively a gty cabin of a higher category. Go figure!

Johnny,welcome to the world of cruising! Warning: it is very addictive. You asked about what to do on your first day. It's a great set of questions. The most important thing is to have a to do list. Generally, I knock out the to do list while the family has fun. It doesn't seem fair, but that's how we handle it. Most items can wait for another day, but things tend to be less busy when you first board. Once knocked out, you've got 7 glorious days to enjoy

I'm on allure. Central Park looks pretty brown. They are putting in new plants, but it's going to be a while. These pics probably capture the worst of it

Sounds like an interesting theory, but Valparaiso is a port of Call rather than embarkation port for the world cruise

I'm on allure right now. There is no mention of the laundry perk only applies on a specific day. We'll see what happens going forward

I've noticed Valparaiso Chile appears and disappears from the website every few days. When I select it, there are no cruises available. It's very intriguing! My interpretation is that Royal is about to start sailing from there, but hasn't released the sailings. Or maybe Royal's intern has been brought back and this is all another mistake!

I've had great success with air2sea and won't fly to a cruise any other way. They've bailed me out of some really tough situations and been very helpful. I'm sorry this hasn't been the situation for everyone.

Even a day early won't guarantee the you make the ship, but sure helps. Even if everything goes perfectly on a same day flight, the stress is excessive. Fly in a day before if at all possible.

I recently took Serenade through the Panama Canal. Would love to take her again! I love the promenade (outside with the lifeboats). Schooner bar and viking crown are all great. The revolving bar in the viking crown is very cool

For those of us fortunate enough to sail out of the US on Sunday, don't forget that it is time change weekend! Move your clock ahead 1 hour on Saturday so you don't miss the cruise.

Gotcha! Interesting idea. I'd sure like to see some new ports of call that can be visited from Galveston.

I think it would make sense to develop another port in Texas. South Padre is interesting, although I think Corpus Christi is more feasible. It's closer to Austin and San Antonio. In fact, it's closer to those towns than Galveston. Before we get ahead of ourselves though, I think someone needs to develop more ports of call closer to Texas to build up demand. The town of Campeche looks interesting to me as they already have a small cruise port in operation and a world heritage site. (Actually, I think they have 2 world heritage sites, but don't quote me on that!)

It sounds like a charter. A sell out would appear exactly the same, but usually they happen more gradually. Out of suites and interiors, then balconies, etc.