Posts

119

Joined

Last visited
Chili's Achievements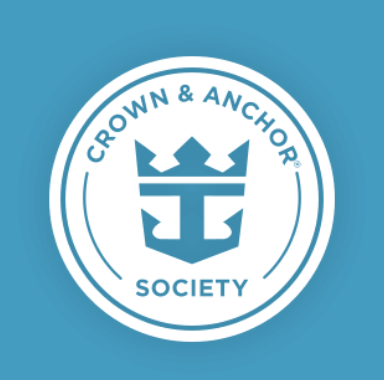 Diamond (5/7)
109
Reputation
https://cruisepassenger.com.au/news/how-royal-caribbean-in-singapore-is-targeting-australian-cruisers/

How does the crown & anchor system work on spectrum? Theres the silver and gold. Someone said in China diamonds where allowed into the solarium and the suite area.

Wait for Singapore tourism to offer some incentives.

Singapore is a close and safe destination for Australians especially in our winter months.It's a good long term market for Royal Caribbean Australia. I think Royal should do stay and cruise packages,all inclusive. Fly ,transfers,Hotel and a cruise. Apparently Singapore has just dropped the restrictions on foreign passport holders to cruise. And personally I can't see the Australia 2022-2023 season happening.

I was a bit hesitant about posting this but I can't see a copyright or and sensitive legal content. I don't think Royal Caribbean should mind as it is in the interest of their customers. I was suggesting some packages for Australians to travel to Singapore.

At this point in time we can't cruise out of Singapore as it's Singapore passport holders only. And as you said it wouldn't be much of a holiday because of all the tests not to mention the expense. What did you have to do to get into the U.S. ? From what I can work out it's a test before the flight in Sydney and that's it.

That's strange,they must have back pedaled. I emailed RC in Sydney yesterday ,suggesting cruise packages to Singapore. They said only Singapore passport holders can cruise out of Singapore. So much for the travel bubble.

How was your adventures to the US ? Im getting desperate,apparently only Singapore passport holders can cruise out of Singapore.

Do you think Gavin Smith would be back at work? I want to suggest that Royal offer all inclusive packages to Singapore for Ozzie's. I can't see anything happening this year with the lame ducks running the place. And with spectrum possibly doing port calls , I think it would be a good relief for us poor Australians. All inclusive,air,a few nights before the cruise,transfers and possibly pre arranged tests.

Wasn't Quantum supposed to be going to Alaska about then. There was speculation who was going to replace it.

Chili reacted to a post in a topic: Royal Caribbean Promises to get you home if tested? Even by private Jet? can anybody validate this?

It's definitely a venue and not a pressure vessel for fuel. Thinking of 270 and the robotic screens it's something along those lines.

It's a bar in the promenade! The new robotic bar with LED screens on the inside and outside.

You are on the money,a pressure vessel to contain the pineapple's. But there's no window seats to fight over.

It's certainly big,they will probably build the ship around it.

At this stage of construction it would have to be something to do with the mechanics .