 Posts

108

Joined

Last visited
Recent Profile Visitors
The recent visitors block is disabled and is not being shown to other users.
Vanessa77's Achievements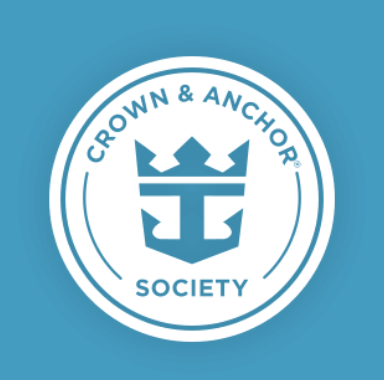 Diamond (5/7)
77
Reputation
@Patchy No, this was meant to be part 2 of my honeymoon, so I'm not replacing my husband with my mum haha. He still has leave, but it ends on the 31st of December where this cruise finishes on the 4th of Jan so we'll just change what cruise we go on. Essential services leave is a bit tricky!

Hi all, Unfortunately we found out yesterday that my husband is unable to get leave from work for part of the cruise we have booked and we won't be able to go on this cruise. Now we booked refundable, so we're good on that front, however rather than just cancel I would like to know if I can't instead transfer the whole booking to other guests, namely my parents. They had previously considered booking the same cruise and coming with us, but since we booked early last year the price for a balcony cabin has gone up by $1000 per person (12 night Christmas cruise ex Aus) so if possible it would be better if they could just take the whole booking and save some money. I know you can change 1 name on the booking, but is it possible to change the whole thing and keep the good rate?

HellasLair reacted to a post in a topic: Regular people cruising - Anthem of the Seas Feb 20-27, 2022

Hi all, not sure what the current go is in cruises in the US: Is the main dining room back to normal where (for traditional dining) you are sitting with allocated table mates, same table, same servers for the whole cruise? if not, do you think that royal will go back to this at some point, or will sitting only with your party be the standard from now on? My next cruise is in December in Australia and while I'm sure we'll have some as yet unknown restrictions/regulations on board, this is the one I am wondering about most. My partner and I are going just us on a 12 nighter. We choose traditional dining because we liked having the same wait staff and table last time, and we thought it would be nice to have some dinner conversation with others some of the time as we'll also have specialty dining, so heaps of opportunities for dinner as just as. But I'm not sure whether this will even be a thing in places where cruising has returned for a while, let alone down under during our first season back. What do you think will happen?

MichelleB1234 reacted to a post in a topic: Regular people cruising - Anthem of the Seas Feb 20-27, 2022

PPPJJ-GCVAB reacted to a post in a topic: Regular people cruising - Anthem of the Seas Feb 20-27, 2022

Looking forward to it! I agree, most blogging perspectives here seem to be suite class and above. From the first 10 blogs at the time of the comment, 7 are confirmed suites, 2 were not and one I couldn't determine yet. A suite experience is nice to read every now and then, but I do like to read about experiences that will be similar to my own.

hi! I can try to answer some of your questions, however I've not yet been on Ovation. I'll be going for the first time in December! 1) this depends. If you are prone to seasickness then the best place to be is center ship in both length and height. In terms of port/star board I don't think it matters. Obviously port you have the port view when docked, bus otherwise I can't see why it would matter. 2) I haven't tried the spacious ocean view but my last was an ocean view and my next is a balcony. I did visit a spacious ocean view on a voyager class and it was quite nice. Keep in mind the cabin you're referring to being 'forward' will be the sort of place where you'll feel the most movement. 3) I believe what you say is correct however I've never done it so not 100% sure. Recommend booking refundable fares just in case. 4) I was under this impression also for my first cruise, however this advice was specific to North American cruising and was never applicable in Australia. When I checked in they let me join the queue 30 minutes ahead of time, but wouldn't let my sibling and family as their time was 1.5 hours away. Now that the pandemic has hit royal is being very strict with boarding times everywhere, so you need to stick to the boarding time you choose. Do not arrive early.

I suppose that it's possible they've all sold out, but the RC site is no longer showing 21/22 season dates. Nothing until the start of the 22/23 season.

Thanks @Matt! Putting it in my Calendar ?

Just wondering, do we know when the 2023-24 season will be released? Although we've had our upcoming cruise cancelled and our next wont be until Dec 2022, I'm pretty sure that I've solidly got my fiancé onboard with cruising being a pretty solid choice for our preferred holiday style. So to that affect I want to be on top of the next release of cruises! I'm keen to potentially try a suite for our next booking (potentially with family) and I know the best rates and room combinations will be available at release. Thanks!

Nothing of interest to me unfortunately. They're mostly short cruises and I really prefer the longer sailings. It's not really valuable for me to spend $300-500 on return flights and accommodation to Sydney when the cruise is only 5 nights long and only visits one port. Happy to see the cruise industry getting a restart though! I wondered if some announcements might be made following the release of the road map, so I hope it all goes smoothly! Fortunately I already had a back up cruise for December 2022! Unfortunately said cruise is still 506 days away ?

So someone that is a part of the FB group for my next sailing on Ovation on 08-Jan-22 just posted this to the group. The originally had a 4 day booked immediately before the 12 night NZ cruise. That 4 nighter has been shortened and re-named. GUYS! WHAT DOEA THIS MEAN!?!??

This is not technically and on the ship thing, but I will never do a 'resort for a day' excursion. You leave the ship where you have a pool, free flow drinks (if you're like me), all inclusive food and great service to pay to go to another place that has……a pool, free flow alcohol, all inclusive food, and great service. I just don't get it! It seems like you are paying for something the ship already provides. Sure, sometimes there is a beach involved, but surely you can go to beaches without this pay charge. And if you don't like beaches then why not just stay on the ship? ¯\_(ツ)_/¯

See that's the way that I read it, but they've really not said it in a way that it's super clear. I can still see Ovation sailings available from late October on the site.