Posts

1,975

Joined

Last visited

Days Won

14
mworkman's Achievements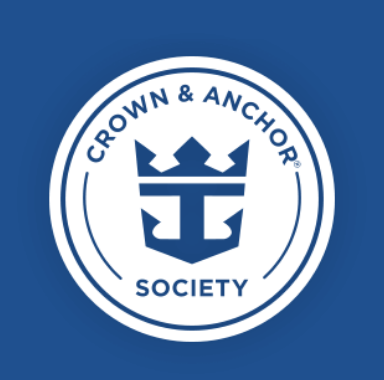 Pinnacle (7/7)
2.4k
Reputation
mworkman reacted to a post in a topic: Well we are not going to Bermuda tommorrow weather related going to Canada

If only Royal had a system that customers and TA's could actually look at FCC's availability, wouldn't that be great.

I was told 30 days by the Resolution department rep, interesting part is that when it's sent out it will have past the expired date, however MEI can call and they will honor it and reset it for immediate use for bookings

Don't forget today is the last day to book for some FCC's. I'm currently working with MEI to see what I have available to use since the last TA has it in a mess.

What's your take on this..it seems like there skirting around saying it, by not saying it.. https://www.cdc.gov/coronavirus/2019-ncov/vaccines/stay-up-to-date.html

The next question is, since the CDC now considered those that haven't had booster shots to be in the same category as Unvaccinated…yep you heard that right…does RC consider that currently?

The biggest factor will be getting into port of call with host countries…Will they deny access? Only time will tell…especially since they hold the CDC in high regard, as what is spoken by them as gospel.

I can understand that! I've made it a point to NOT accept any FCC's due to RCCl inability to issue correct amounts, tracking and distribution of credit amounts (They (RC) spread out on previous FCC into 3 separate cruise, which the original amount could have been used on 1 sailing. Needless to say TA wasn't happy with that process, which I couldn't blame him.

I had to darken in the word that what was before then.

Now I have more questions than answers. Why was I able to see the reservation still online (I didn't open the booking) since RC rep stated that it was canceled before today? What was I seeing? Is RC software/dbase that antiquated that glitches drop reservations from the system? If so, how often does this happen? Is there a better way to get better results that protect the consumer? If so, is that an insurance protection plan, how would that helped?

Closing...Just got off the phone with the TA....RC's final offer was to reinstate us on cancelled cruise (no OBC offered) TA tried, our original booked room is gone. Upgrade offer wasn't worth spending that kind of cash right now for just the first leg, so the TA guilted RC into giving us full refund on both cruises since they (RC) cancelled it and not our fault. Right now we have a sour taste in our mouth and hope this isn't what we have to look forward to in the future. We still haven't received FCC certificates from RC from previous cruises and have grown tired of tracking them. That's the main reason why opted to not take FCC at this time. Our next cruises isn't until April 2022, so we will wait to book after that with all preexisting FCC certificates before they expire and hope RC can get there stuff in order. Now to cancel hotel and airline tickets.

They (RC rep) hung up on my TA and me, TA is taking a break as I'm and will call back later in hopes of getting someone else that's better to deal with.

Update…and I'm we're not happy right now… RC has now stated it was a computer glitch and they don't have any cabins available that's comparable to what we have, (same cabin b2b) and location, however the can offer us an upgrade to GS (next available upgrade) current listed for $12k for $6k more That would make the final figure paid for $9k plus…and that's just for the first sailing since it's listed as an Holiday sailing. We decided that wasn't going to fly and asked for a refund, now we're being told it will be in the form of fcc and that will put back the $900 they took from cancellation (penalties). Which they officially canceled the cruise yesterday were now being told. I need a break….to cool off….

Is this like poking the bear? Still on hold with TA and RC trying to resolve this..1 1/2 hours into it.