Posts

87

Joined

Last visited
CowboyMedic's Achievements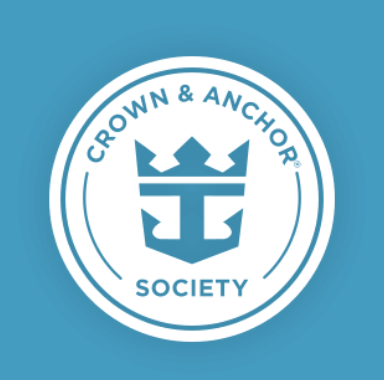 Diamond (5/7)
104
Reputation
Booked today. First time on an Oasis class ship. The biggest I've been on so far has been Liberty OTS.

It's been a while since I've been able to post on this thread due to graduate school. I will finish up in early May of next year but I'm excited to finally make a new addition here. July 23, 2023 - Allure of the Seas (President's Cruise) After 4 cruises cancelled in 2020 and busy as can be from May 2020 till 2023, I will finally be able to cruise again.

We saw points added and as well as a status change from Platinum to Emerald. Since then, the points have remained but we were reverted back to Platinum. I fully expect the points to be corrected as well. We took the FCC at 125%.

We got our 1 bedroom Aquatheater Suite on Oasis for July 18th for $528 after FCC was applied from our canceled March Adventure cruise. Total price was around $4800ish. It's going to be a family cruise with my parents in an OVB and my sister and niece in a BWB.

I gotta brag on @Danette LeBlanc for all her help. I went to her today with a price drop that I noticed and she immediately went to work and spent quite a while on the phone with RC. She saved us quite a bit and I'm so thankful to be working with her.

Well there goes my two sailings that I had planed for Grandeur. We canceled the first sailing due to itinerary changes that would not allow us to go to Canada and New England. Now our Bermuda cruise is canceled with the latest round of cancellations.

I couldn't delete my previous post where I said something about Love at Sea for a cruise movie then realized that someone had already mentioned it. So I said what I said. I probably should have said, ignore this post.

We had our C&A points show up on the cruise that was canceled. We were supposed to make Emerald and when I login it shows Emerald and the number of points were supposed to have if we cruised. I know they'll disappear once Royal Caribbean gets everything straightened out but a person could hope that they miss them and let them be.

June 6th is the start of our 14 night B2B on Grandeur. Bermuda and Canada and New England. Really don't want to have to miss a second cruise this year.

Same thing happened to me when I booked online. When I turned it over to my TA then she was able to add my wife to the reservation. We then booked my parents, sister, and niece through our TA because they decided they wanted to go when we told them what happened and that we rebooked. My sister has always wanted to go on an Oasis class and visit Perfect Day at CoCo Cay since the upgrade to the island.

Adventure is anchored off Fort Lauderdale. Liberty is docked in Galveston. Oasis is docked in Miami. Empress is docked in Miami. Navigator is docked in Miami. Harmony is docked in Port Canaveral. Symphony looked like it was anchored somewhere in the Bahamas, maybe Coco Cay. Majesty is somewhere in the Gulf, looked like it was anchored. These are just a few I saw when I looked.