Posts

98

Joined

Last visited
CowboyMedic's Achievements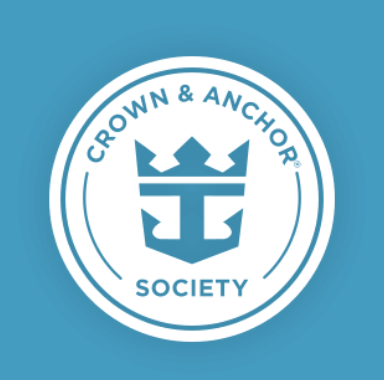 Diamond (5/7)
120
Reputation
They just keep booking themselves! We decided to do a B2B2B for next summer. June 11, 2024 - 4 Night Canada - Liberty of the Seas June 15th, 2024 - 5 Night Bermuda - Liberty of the Seas June 20th, 2024 - 9 Night Bermuda & Eastern Caribbean - Liberty of the Seas

We'll be Diamond after our New Year's cruise which will be cruise number 8.

I'm currently on Allure for the President's Cruise and I can not find a ship Christmas ornament like I have been able to find for all the other ships I have been on. It has been our tradition to buy an ornament when we travel especially the ship ornaments. Did they stop selling them on Allure? If someone has one they are willing to part with, I would be happy to buy it for a reasonable price.

Cactus527 reacted to a post in a topic: Allure of the Seas - Jul 23, 2023 - Jul 30, 2023 (7 Night Western Caribbean Cruise) President's Cruise

Latest news is that they finished it quicker than expected and all Southbound lanes will be open with no delays.

Congratulations @Matt! I hope to get to cruise on an RC Blog cruise someday and met you and some of the other Blog members.

I was sad when Danette had to leave MEI. She was a great TA for us. We were then assigned to Crystal who also left MEI. We are currently with Yvonne Mulfinger and she has been an amazing TA for us. My wife and I have enjoyed our experience with MEI Travel over the last 5-6 years.

Ashley Strother reacted to a post in a topic: Freedom of the Seas - Nov 20th - 24th, 2023 - Thanksgiving (4 Night Bahamas & Perfect Day Cruise)

That sounds like an amazing trip! Congratulations on the future wedding. My wife and I just celebrated our 10 year on Thursday. Liberty was our 5 year anniversary that got us addicted to cruising.

Oppps! I did it again! It's like the cruises book themselves. November 20th - 24th, 2023 - 4-Night Bahamas & Perfect Day Cruise (Thanksgiving) - Freedom of the Seas

Just booked and ready to go on Grandeur. We were supposed to be on her for a 14 night B2B in the Summer of 2020 to Bermuda & New England and Canada.

December 27th, 2023 - New Year's on Grandeur of the Seas - Southern Caribbean 9 Night

Booked today. First time on an Oasis class ship. The biggest I've been on so far has been Liberty OTS.

It's been a while since I've been able to post on this thread due to graduate school. I will finish up in early May of next year but I'm excited to finally make a new addition here. July 23, 2023 - Allure of the Seas (President's Cruise) After 4 cruises cancelled in 2020 and busy as can be from May 2020 till 2023, I will finally be able to cruise again.

We saw points added and as well as a status change from Platinum to Emerald. Since then, the points have remained but we were reverted back to Platinum. I fully expect the points to be corrected as well. We took the FCC at 125%.