Posts

375

Joined

Last visited

Days Won

5
bobroo's Achievements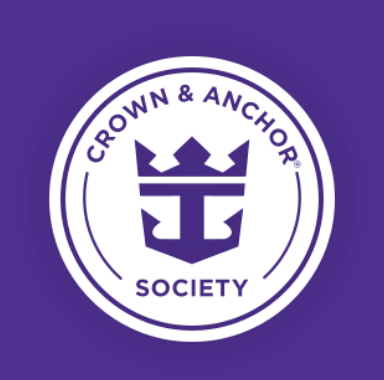 Diamond Plus (6/7)
473
Reputation
Boarding Anthem today. Anthem, the Tear Drip Memorial, Manhattan skyline, and a diminutive Lady Liberty. Amount of people at the park? Only me Total cost? $0

Literally right next to Cape Liberty is the Tear Drop Memorial; the most overlooked and under appreciated 9/11 monument. My advice for all sailings out of Bayonne? Drop your bags and take 20 minutes to go view it, it's 100% free.

Buddy Dive is Royal Caribbean's dive excursion provider in Bonaire. For the past 20 years or more Buddy Dive is always, always, always the perennial favorite to be voted best overall dive provider by the readers of Scuba Diving magazine in their annual poll. In short, Buddy Dive is the best of the best. I am certain they are not "going out of business". However, right now, today; Bonaire is turning away cruise ships that have ANY cases of COVID aboard. Maybe that is some insight why these excursions have been cancelled? Or, maybe it's that Royal's scuba shops onboard have quietly been turned into boutiques that sell snorkeling gear, Boca Clips, and Go Pros? I don't think Royal Caribbean wants anything to do with scuba diving anymore to be perfectly honest.

I think a blind man can see the writing on the wall folks; there will be another shutdown of cruising. The pleas from hospitals, the obvious impacts on professional sports, the positive cases aboard Explorer and Symphony; it does not take a Phd in virology to see that the virus is going to force another shutdown of our society and that includes cruising. This shutdown should be a whole lot more unsympathetic. This time around the cruise lines management should be the ones responsible for allowing themselves into a mess they had all the tools to prevent. And, I think they should be held accountable. Healthy Sail Panels, health screenings, reduced capacities, eliminated excursions, air filtration upgrades-- a cruise ship is supposed to be this squeaky clean environment; better than walking down the street you live on. Except...clearly, they are not. It's management that has allowed unvaccinated passengers aboard (yeah, even if they were kids). They have permitted individual passengers to tell them when and how masks will be worn. Perhaps most egregious is Richard Fain making a mockery of the absolute #1 best way to reduce disease transmission--washing your hands. I dare anyone of you to take a makeout session one step further in a hallway with someone you have hooked up with in the disco. Step on a railing in the Centrum to get a higher vantage point to take a picture. Be an employee who admits they disagree with their workload or at one point in time-- get this-- audibly mention they worked for another cruise line. We all know what stern punishment happens with those much smaller, seemingly inconsequential things. It was so easy, if only Covid protocols were handled in the same manner as an onboard argument with your spouse. Ships would be sailing, sea days be had, and yes a cruise ship would be safer than walking down the street you live on.

The contact for scuba type inquiries is

[email protected]

if you have not already used this point of contact.

As loose as Casino Royale has become giving away drinks, free cruises, and cruise discounts....banning smoking will have no effect on the amount of play the casinos receive. There are plenty of compliant players trying to get the free goodies. I predict the rule change becomes permanent and Casino Royale will be better off and far more profitable.

Before Royal ships come back online, they are outfitted with a facial recognition system. Therefore it's super easy to accurately contact trace once a positive passenger is found. 44 sounds like a very low number to me considering the close confines of a cruise ship. I bet a typical passenger comes in close contact to several hundred other passengers and crew during any given day of a voyage. Also, the reason your uploaded photo from check-in is found to be no good at embarkation and needs to be retaken? Redundancy. Redundancy for the facial recognition system.

You don't have to look far to find a RC cruiser/ certified diver who scratching their head and wondering why Royal is not signing contracts with dive providers. I've heard Covid is the excuse but what could be safer than individuals with their own contained breathing sources? As a matter of fact, I did the dive at Coco Cay a week ago, so what gives? Royal has been a scuba enabler for sometime now. They know the dive providers that are responsible, skilled operations that have a proven track record of being up to the task. It sure would be nice to spend my OBC on scuba excursions again. Recommendations? In Nassau you only have two choices: Stuart Coves and Sandals Royal Bahamian resort. In San Juan it's hard to beat Scuba Dogs for location and ease of getting a cab back to port. St Thomas? Can't go wrong with Admiralty or JJ Divers. I've even dove with Coki Divers which is just a shed on the beach but it was a short, convenient walk to Margaritaville, so I like them too.

I am certain that Disney will have 0 empty cabins this upcoming season with their vaccine requirement. I am certain Royal Caribbean (or any other cruise line) will also have 0 empty cabins if they were to enact the same vaccine mandate. The hard truth is there is an abundance of fully vax'd customers with an abundance of dollars. There is just no plain reason for a cruise line to not to have a safe, healthy sailings. They are just looking out for their customers and more importantly, their employees. In more disappointing news to some, I think the online, proctored health exam is working quite well for Royal Caribbean. IMO, this type of exam will be required for every voyage and by every guest until the end of time. If not COVID specific, a future test that might check for all those things that we had to say No to on the Health Questionnaire upon check in. .

I too signed up with Neal Watsons for the Jewel sailing on the 28th. It's a shark feeding dive #1 and then a dip on the Sapona. For Cozumel I am diving with Marine World on one of their 8am boats and could be talked into doing an extra shore dive afterwards. Are you doing a B2B by any chance? I have diving scheduled for those ports too.

Operate a boat???? Captain Kate McCue should be promoted to CEO of RCL. Captain Kate would be the breath of fresh air that would change Royal Caribbean and it's subsidiaries for the better and give them a long overdue solid, unified direction moving forward.

If you would like to try scuba at Coco Cay, the excursion you are looking for is called Discover Scuba. It for first timers and is a real good introduction to the mechanics and rules of scuba. You'll get some decent bottom time too.

Ummmm.....I don't mean to step on everyone's buzz but consider the following situation: A couple has at sometime in their lifetime been on a Royal Caribbean cruise. (Perhaps as little as a 3 nighter to Nassau out of Miami) This same couple goes on (3) 7 night cruises in a Jr Suite between now and Sept '22...... SHAZAAM! They are Diamond. ?Anyone else upset about this??

Absolutely requires Open Water certification and at least one completed dive within the past year. Small note: they still pull each diver out to the dive site behind a jetski, which is the charm of doing the dive.

Ya' know what Royal has done a good job with so far on the Barbados Island Hop cruises? The shore excursions for Trinidad, Tobago, and St. Vincent. Good job shore excursions team!