Posts

497

Joined

Last visited

Days Won

5
bobroo's Achievements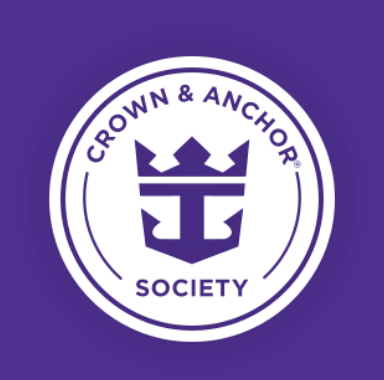 Diamond Plus (6/7)
659
Reputation
Anyone sailing out of Florida over the next 5 or 6 days should be taking a hard look at Cruise With Confidence.

Would anyone arriving on the coast of Texas at the crack of dawn want to look anything but friendly??? You know what they say about every pick up truck with Texas plates.....

Without question Colon, Panama is the worst port Royal stops at. For many the upcoming Panama Canal group cruise is going to be an eye opener.

bobroo reacted to a post in a topic: Allure first cruise from Galveston (Trade Event - Not for sale)

I think Coco Cay needs a short term lease on a dozen or so green sea turtles from that sea turtle farm in Grand Cayman. It'd be a win-win-win.

bobroo reacted to a post in a topic: What are your examples of crew members going "above and beyond"?

Just an FYI: Royal has given away leftovers at Labadee on a daily basis for years. At the end of the day you can see the locals lining up at the entrance gate just outside Nellies Beach. Royal has owned the property for some 35+ years and there have been many, many, many tried and failed attempts all across Haiti to create resorts and vacation destinations. Royal has been the only successful one. So as far as an employer and economic impact on the country as a whole, Haiti has done very well with Royal purchasing a dilapidated, old resort way off in the north of the country where no one ever goes. Now this is just me talking smack, but at some point when Royal has its' debt under control and they have completed their onshore venues at Paradise Island and Vanuatu; I think we are going to see a spectacular remodel at Labadee. Spectacular because Haiti is a near perfect 1/2 point between Florida and Mexico. Also because there is already a dock in place that is deep enough for Oasis class ships that is only 6 or 7 years old. And exceedingly spectacular because Haiti has far less hurricane potential than the Bahamas. And, unlike the Bahamas which is made of sand, Labadee is made of rock and boy can we build some sturdy foundations for whatever your imagination can dream up. The sky will be the limit.

Why they don't have the same solar powered shuttle busses that they have on Coco Cay is anyones guess.

Being a habitual DL user myself, let me tell you the upmost important difference. Over the pandemic, Royal changed the vendor of the espresso machines in the lounges. While I would say the change has been for the better, there is still room for improvement. That being said; I'll guarantee you the DL will have a operational espresso machine, the SL? Maybe not so much. In the mornings with everyone diamond and above AND all the crew members with stripes coming into the DL for the free hooch, the DL machine gets quite a workout. Surprisingly I've found ships recently that even have them running on debarkation day! But if you are looking for continuity or some type of homogenous structure across the fleet? Forget it! Different ships have different rules.

Thanks for sharing! A lot of people are going to be excited to hear this!

Inquiring minds would like to know which ship this pertains to because it is this first ship we know of that has let D+ back into the Concierge Lounge!!!!

A Fall Foliage cruise and considering giving up one of the fleet wide top coveted cabins for??? Free draft beer? A gold colored Seapass? An armoire? Free copy and fax service? A doorbell? <puzzled look> The best cabins are NOT the ones that are the most expensive.

Expanding sailings out of Singapore is really, really good news!!!

<fingers crossed> I really, really hope The Pearl is a bubble tea concession!

I know in the times before COVID seems like 30 years ago but in about December/January-ish of 2019 Puerto Rico wanted to remodel their cruise ports. Royal Caribbean was excluded from the conversation and this really got their underwear in a bunch. There is (or perhaps was) a Royal business unit that is a port and pier general contractor/designer/consultant/architect. And not that they don't know the business or do a good job; but it does bring in "their guys". I think it was the "their guys" that Puerto Rico found objectionable and therefore said 'No, we are doing the job ourselves'. Well, Royal got really upset they were not the architect/general contractor. They stomped their feet and threw their weight around. There were a bunch of threatening letters to top politicians and I believe some top brass from Royal had meetings with these politicians to change their minds(?) stating that Royal had had a close relationship with PR for 40 years and the good things they do but real heavy on the PR owed Royal the job of port improvements. PR said, we are doing the job without you. And about that 2019 December/January-ish timeframe Royal Caribbean cancelled any future ports of call to San Juan that they had not already had under contract with their port authority. There were some source documents posted on the Blog at the time (letters penned by Royal). And there was a press release stating the future cessation of sailing to San Juan which was really brash and totally uncharacteristic of Royal. You could tell they were steaming. It all was just 3 years ago. Post COVID we have sailings to San Juan way into the future. I wonder if the revenue from the just-about-a-guarantee of selling a few hundred cabins to the quinceanera girls on any sailing out of San Juan changed their mind?

I am glad to see that San Juan is going forward with their plan, it has been overdue and a long time coming. On the other hand, modifications to the ports in San Juan bring nothing but bad memories on how ugly and intimidating the top management of Royal Caribbean can be. The more successful San Juan's port modifications become, the bigger the middle finger in the face of the bullies of Royal Caribbean. Good for you San Juan! keep up the good work!