Posts

458

Joined

Last visited

Days Won

5
bobroo's Achievements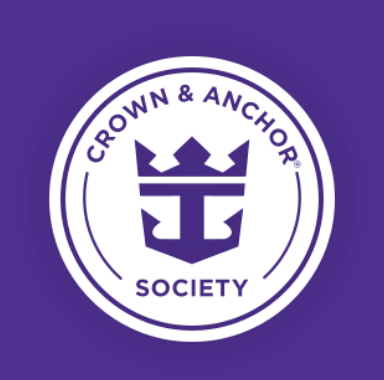 Diamond Plus (6/7)
600
Reputation
This week on Liberty I payed 4% upfront for lay bets. It was a great money maker when the table was "normal" and part of a light to dark strategy.

There are passengers who are TAs just to manage their cruises better. They have access to the cruising power website and buy their cruises at wholesale. As mentioned, just about anyone can do this. A couple cautions: as we all know, Royal Caribbean is an IT derelict. This is also true for the training Royal offers new TAs to use their reservation system. And, before anyone gets the idea that they are calling Royal first thing tomorrow morning to let them know that you'd like to be recognized as a travel agency because you want to save money; you'll soon find out how slim the margin is on a cruise and it is likely flat out not worth it.

memebag reacted to a post in a topic: Maybe an end in sight?? Cruise lines call for CDC to change covid testing policy

memebag reacted to a post in a topic: Maybe an end in sight?? Cruise lines call for CDC to change covid testing policy

ChanaC reacted to a post in a topic: Maybe an end in sight?? Cruise lines call for CDC to change covid testing policy

CruiserNic reacted to a post in a topic: Maybe an end in sight?? Cruise lines call for CDC to change covid testing policy

Is this an appropriate place for me to say I L-O-V-E this commercial and think it is absolutely brilliant? Virgin Voyages for the win!!!

Swar reacted to a post in a topic: Maybe an end in sight?? Cruise lines call for CDC to change covid testing policy

I'm remaining steadfast that Royal take the high road and keep their cruises as safe as possible. There is too much at stake to relent to people saying "I want". Sunburn should be the only "just a little sick" you come home with after a cruise.

Nonsense! Cases of Covid onboard are increasing; not declining, certainly not eliminated. Loosened protocols are not happening anytime soon. A immediate change I would totally support would be the elimination of testing on your own in lieu of mandatory testing at embarkation as part of the boarding process. Add a fee to everyones cruise fare to cover the cost. As Matt has shown, Covid positive people are finding their way onboard and this needs to stop.

There are other fringe benies like bridge tours, behind the scenes, Meet the Stars, meal with an officer, the sail away party, and even the Top Tier that the Diamonds "get". I could go on about things that are not listed. The truth of the matter is it is impossible to do all these fringe benefits, enjoy the Suite benefits, have entire days spent in ports, enjoy all the other amenities of shows and activities and everything else that goes on during a 7 night cruise. You can't do it all in a week. It takes years of vacations to touch all the bases. It's the journey, not the destination; enjoy the ride.

Short answer: Nope, once they are gone, they're gone. Certified diving is only offered once per day and there are only 8 or 10 spots available. No matter how much demand. No matter how how many ships in port. No matter how large those ships may be.

If people go online and request the free at home COVID tests offered by the US government and test themselves a few times leading up their NAAT testing date; then they will effectively know the results before they take the submittable test. Think of it as cheating. All the testing animosity is nonsense.

Have you thoroughly checked Royal's excursions? In 2015 we went on Historical Florence & Accademia Museum. Excursion # LV1 If this specific excursion is not offered I'm sure there is something very similar. Was it worth the $172 pp we paid in 2015??? ABSO-FREAK'IN-LUTELY! The Academy is not necessarily a destination itself, it is limited for other than The David. There is a gallery or two of 16th century paintings which may have some extraordinary examples but compared to works associated to Michelangelo, who cares? The David is extraordinary and exceeds expectations. Like Burnelleschi's dome, very much a symbol of Florence. You'll be a better person after you have seen it.

Compared to todays market and prices, the Playmakers burger and fries is an excellent value @ $10! They should justifiably be charging double.

Not good news at all. Norwegian is really struggling, it would not surprise me if they were a take over target.

No, it's the folks of South Florida who should say it's unfair for cruise ships to inundate our transportation network. It is undue burden for the residents here to have to deal with the traffic, congestion, and limiting of resources so that these cruise lines can make money on their ships that cost $1 B a piece. And; Royal Caribbean, Norwegian, and Virgin each one of you have just spent about $250 M a piece to build terminals in Miami for yourselves-- so there is plenty of money available. Port authorities, we want you to build ( entirely funded by the cruise lines) a zipline, ski lift gondola, Elon Musk magnetic underground train, a tram, a train, or dredge a canal so that the cruise lines can transport their passengers directly to and from FLL or MIA and not interfere with our community any longer. And Port Canaveral......you especially are in our crosshairs.

It is beyond reasonable thinking why the people of South Florida do not require the port authorities of Miami and Ft Lauderdale and their co-conspirators in the cruise industry to fund and build a tram service/ ski lift/ train/ or a zip line inbetween the cruise port and it's airport. Why?????

I like it when an assistant waiter makes the waiter unnecessary.

Grills Tiki Bar is easy walking distance to where Royal usually docks at Port Canaveral. Bonus! They open everyday at 7am. I don't understand why all the Kraken thirsty Blog people don't belly up there before a cruise.out of Canaveral? Your arrival time would no longer matter and any concern about crowds would easily be solved by literally looking across the street. Are you guys not aware of this???