Posts

364

Joined

Last visited

Days Won

5
bobroo's Achievements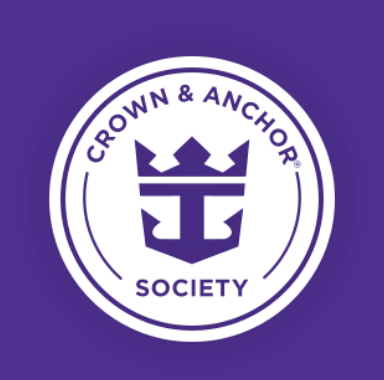 Diamond Plus (6/7)
458
Reputation
bobroo reacted to a post in a topic: Who has the cheat sheet to the secret room codes...a1, a2... j3, j4...

If you would like to try scuba at Coco Cay, the excursion you are looking for is called Discover Scuba. It for first timers and is a real good introduction to the mechanics and rules of scuba. You'll get some decent bottom time too.

Ummmm.....I don't mean to step on everyone's buzz but consider the following situation: A couple has at sometime in their lifetime been on a Royal Caribbean cruise. (Perhaps as little as a 3 nighter to Nassau out of Miami) This same couple goes on (3) 7 night cruises in a Jr Suite between now and Sept '22...... SHAZAAM! They are Diamond. ?Anyone else upset about this??

Absolutely requires Open Water certification and at least one completed dive within the past year. Small note: they still pull each diver out to the dive site behind a jetski, which is the charm of doing the dive.

Ya' know what Royal has done a good job with so far on the Barbados Island Hop cruises? The shore excursions for Trinidad, Tobago, and St. Vincent. Good job shore excursions team!

Royal appropriately priced these with what I call "San Juan pricing". San Juan pricing is lower than "Florida" pricing because they take into account the adde airfare. But even with that, the suite price per night for that 14 nighter is very, very low. Good for you!

This is the second best news I've heard today! New ports of call for Royal in St Vincent, Trinidad and Tobago; all in one cruise; and.....<drumroll> .......NO SEA DAYS!!! I'm excited like European Cruise excited, Way to go Royal! Could this mean the door is opening for stops in Venezuela????

Perhaps just as exciting are the new port stops in St Vincent and Trinidad. Well......maybe they are porting in these places. When you go to book those stops are omitted from the itinerary. So who knows???

Sadly, no mention of the most economical people mover: a zipline between FLL and Port Everglades. :0(

I would be very cautious about the CDC having an opinion poll of Americans what a reopening of cruising should look like; long time cruisers may not get the results they are expecting. Jus' say'n....

How many people think we should buy a Monarch lifeboat for Matt to create a RCBlog studio/office/YouTube broadcast booth? Or, should it just be the furnishings from one of the pool bars?

My question is, being beyond confident there will be no sailings this year: do I greatly increase my cabin categories on 2020 cruises in order to receive an inflated 25% part of the FCC??? If so, is this a company I want to front money to? Will there even be a Royal Caribbean in 2021/2022??? This strangely feels familiar, like I am over-served in Casino Royale and trying to make financial decisions past midnight.

I think the company that operated the Royal Up program has been gone for months and will likely never return. Going forward, Royal Up is unnecessary. Royal is simply substituting much higher pricing for balconies and above from day one. I know it's unpopular here, but if they need to trim the manifest for social distancing purposes; it will strictly be done by 'How much did you pay?'.

We went in August of 2014 and only have good memories of the ruins at Tulum and of the Mía Restaurant & Beach Club who was the vendor for our beach break. Yes it was hot and humid, it would be disappointing if it wasn't. I have very high regard for the Mayan culture and I don't think I'm going to far out on a limb by saying and hot and humid as it was touring the ruins, it was very much likely hotter and more humid at other places inland. The Mayans chose the locations for their settlements for astrological reasons; but I also think the Tulum location was chosen for it's ocean breezes and therefore cooler than other areas. The Mayans were not dumb by any stretch. The ruins are wonderful and speak for themselves. It was the beach break that was the surprise! What a refreshing, well done experience! Yeah, it was hot back on the bus. I think it's fair to say nobody thought the air conditioning was adequate. I remember the ride taking 45 minutes or so. I also remember the road we took being no wider than the bus itself in places. But the Mia Restaurant and Beach Club more than made up for any discomfort. It was wonderful!!! A nice of a place as one could expect. Wave hopping in the surf, clean and friendly, and Oh! the buffet of food! The abundance of guacamole was stunning. Their molcajetes must only make guacamole in 5 gallon increments, and they are not shy about making another batch. Would I do it again? ABSOLUTELY! Will your excursion go to the same resort? Well....who knows? Vendors change, prices change; and truth be told you will never actually find out until your bus pulls into their parking lot. A simple search on Google Maps will tell you all you need to know about the location of Mia Beach Club, what it looks like; and it's many neighbors who offer very similar services. OH! You could grab a quick shower just before getting back on the bus to go to the ferry. That bus ride was far, far less uncomfortable.

Of interesting note, do you know how TA's check for price reductions? No, they don't have a software program that monitors their customers pricing; they do it through mock bookings at royalcaribbean.com just like you and me. We all need to appreciate our TAs more.