 Posts

4,916

Joined

Last visited

Days Won

23
13 Followers
About AshleyDillo
AshleyDillo's Achievements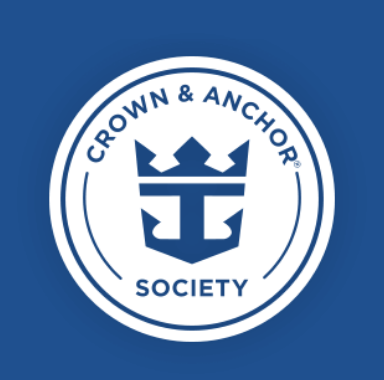 Pinnacle (7/7)
6.8k
Reputation
There's an entire thread discussing this. Lots of folks having the same issue.

Aha! Navigator has Johnny Rockets Express which is different than the other ships with a JR. Since it's located right on the pool deck it also serves as a bar, so they'd have easy access to the liquor for shakes.

10-42 reacted to a post in a topic: Covid testing for travellers from UK in New York before getting on Adventure of the Seas in Aug 22

AshleyDillo reacted to a post in a topic: Mariner of the Seas - July 17, 2022 - RoyalCaribbeanBlog Group Cruise

I edited the title for you. You have to click on the dots in the upper right corner of the first post and that's where it will allow you to edit the title..for future reference

@Az Bob How was your first cruise?

I'm pretty sure cruise ships can't just stop on a dime. I'm not sure how long before the impact they realized that they had miscalculated, but obviously not with enough time to avoid all impact.

I don't think Blaze was originally intended to be the comedy club, which explains the poor layout. The Comedy Club used to be across the way where the Diamond Lounge is now before the refurb.

Wow! Next time you have issues, try the Diamond concierge. They've always been able to print for me when needed.

I hope your family realizes using a Travel Agent doesn't cost anything. They are paid by the cruise line and would have been super helpful in finding you the adjacent rooms you were looking for! If you didn't book through Royal Caribbean directly and used some third-party site to book, that third-party site is actually your TA. Adventure of the Seas never had it set up where you can make show reservations in advance. You will be able to reserve shows that require reservations using the app once you board the ship. I'm not sure if Adventure even requires reservations for their shows, though! All I see from https://www.gov.bm/bermuda-entry-visas is: I interpret this to mean your mom will be ok, but hopefully others with actual experience will chime in on that post for you. Excited to follow along your blog. Welcome to the message boards!

Other than the one unvaccinated. Unfortunately Royal doesn't allow them to use the Abbott tests. They must have a PCR test done.

Yes! I have seen them on several ships. I can't say for sure which ships have them or that all of them do, but I know I recently saw one of these machines, either on Harmony or Oasis since those are the ones I've been on recently.

You are correct. I guess I should have stated "public" advertised prices. The TA Friends & Family prices won't be published for public sale anywhere. They're also not combinable with other discounts or eligible for the shareholder credit A TA can also secure pricing early on when bookings are released and hold a block of rooms and then sell them at that lower price so you may be able to beat the current pricing that way as well. I usually book the Royal Caribbean Blog Group Cruises while onboard for the extra NextCruise credit. The price I get onboard doesn't matter because when it transfers over to the group sailing my TA can adjust my price to reflect the group booking prices. Not all TAs can pull NextCruise bookings into an exist group booking like this, though.

They can handle anything that you would call the C&A phone number for related to your account such as setting your welcome amenity and loyalty gift preferences. They coordinate the distribution of the milestone awards (crystal blocks) and can correct anything related to your C&A level such as recognizing points that you earned on a cruise that haven't posted to your account so you can reap the rewards on the current cruise. Some of the duties overlap with the Diamond concierge but the Loyalty Ambassador is available for all guests without requiring Diamond lounge access. This new hire is shoreside though and not the same as those on the ships, but I'm assuming she will serve as a liaison for the employees on the ships as well.

12 year olds are required to be fully vaccinated (2 shots with the last shot being at least 14 days prior to embarkation) so make sure that your 12 year old will meet that requirement so there are no surprises! As for where to test, I don't live in the Manhattan area so I'm not familiar with where you would need to test. The unvaccinated 9 year old will have to do a PCR, so you'll need to make sure you have enough time to get results for that. Your hotel should be able to give you some suggestions of where to get the COVID tests but perhaps someone local to the area can chime in and point in a specific direction. We have CVS here which is a pharmacy and they do COVID testing. The policies differ as to what the charges are for testing there but you can try to search for a location using their website (https://www.cvs.com/minuteclinic/covid-19-testing/covid-assessment) and see what is near where you will be staying in Manhattan.

Air2Sea will do what they can but they are still at the mercy of the airlines and flight availability. You can help prevent as much travel issues as possible by planning to arrive well in advance of embarkation (the night before at a minimum). Air2Sea will be a point of contact to get the assistance in rebooking something last minute, but you also need to be proactive if something happens to ensure that you make it on time. Knowing what alternates exist to get you to your destination can help the process if there is an issue.

That would be it. Usually the TA incentive OBC shows up on the second day of the cruise. Sometimes there's even a card that gets delivered to your room announcing it, but that's hit or miss. If it isn't there by day 2, make sure you have something that shows you what the TA was going to give you in writing and you can go ask down at Guest Services. It's also helpful to know how you would contact your TA while onboard if there are issues with it not showing up. We've had issues a handful of times but fortunately we use a TA that is very easy to communicate with via email so the follow-up is great.