 Posts

3,107

Joined

Last visited

Days Won

12
AshleyDillo's Achievements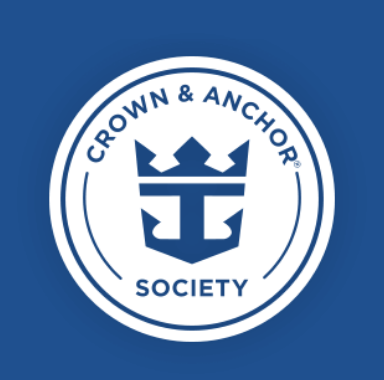 Pinnacle (7/7)
4.2k
Reputation
The self tests are not allowed. I live in Tallahassee which is on your route and here Walgreens only does the PCR test (up to 72 hour turnaround) and some CVS locations here do the rapid antigen test. You have to schedule in advance online.

AshleyDillo reacted to a post in a topic: Back to Back, how did it worked Pre-Covid, how is it working now?

I believe we used Icy Strait Whale Adventures https://www.tripadvisor.com/Attraction_Review-g31010-d2547087-Reviews-Icy_Strait_Whale_Adventures-Hoonah_Alaska.html

ChessE4 reacted to a post in a topic: Back to Back, how did it worked Pre-Covid, how is it working now?

If you are going off the ship with the unvaccinated kiddos, restricted to only Royal Caribbean excursions. If you leave them onboard at Adventure Ocean or with other adults in the party, the vaccinated adults are free to go on their own at the ports. CocoCay doesn't require an excursion regardless of vaccination status.

Awesome! That's the way we went. Although I don't know the details of who we used... @CGTLH keeps track of all that and takes all the photos.

You should get tested when all the unvaccinated get tested at the end of the cruise as part of the B2B process. You shouldn't really have to check in again, they usually do that for you and make your new SeaPass card for the next cruise. They will know your test results before they do that. You have to ding out of the ship with the old card and ding back in with the new one. They don't let the B2B ding back in until the ship hits a zero count on the first cruise. Once you are dinged in, you're onboard and can use your SeaPass to get off the ship and meet your daughter to get her checked in.

No, the upgrade will only be good for whoever is originally in the cabin. You can't officially move the kids in there without repricing at the current rate.

They are still allowing a B2B. If they will require a negative COVID test of all passengers to board, they are currently handling that where the ship tests the B2B cruisers. The only thing different in your case is you may also be required to get off the ship to go escort your daughter on. Even though she is not a minor, i believe they won't let someone that young check in alone. I clearly remember someone posting their experience with this before the shut down. It isn't a big deal, but just something to keep in mind.

We did it in Icy Straight. There was much less to do there when we visited than Juneau so we made that our whale day. We went on a small, private excursion with just five on the boat and the captain. We got to zip to all the spots before the bigger tour boats made it. We even saw whales right off the dock when we were there when we got off the tender. They built a real dock now, so I don't know if the whales come that close anymore, but it was amazing.

WAAAYTOOO reacted to a post in a topic: Royal No Longer Allowing Unvaccinated Guests 12 and up for cruises that go to St. Thomas?

I don't know why they couldn't just flag it so unvaccinated couldn't get off the ship in St. Thomas. But I guess they're going to flat out refuse the ship if it's not all eligible aged folks vaccinated so that isn't even an option.

I don't trust Royal enough for that. I would still go get a test. If the antigen one is hard to find, just go the PCR one 2 days before the cruise and give yourself the peace of mind to have a test in hand. They would likely get confused and want to consider you unvaccinated and mess everything up.

LizzyBee23 reacted to a post in a topic: Pre board COVID testing for ALL passengers from Florida Ports though December 2021 Now

teddy reacted to a post in a topic: Pre board COVID testing for ALL passengers from Florida Ports though December 2021 Now

This will cover you for a weekend road trip too..not just big vacations. Right before I bought my policy I had an incident with weather canceling a flight of mine. Couldn't get a flight out until the next day, which means the airlines aren't responsible. The hotel, Uber and food allowances alone for that one incident would have equalled half of what I paid for my annual premium.

Royal has been offering the tests on ship for folks that need them to fly home from what I have been hearing. You may be able to get an antigen test the night before you debark the first ship and you could use those results on embarkation for the next cruise. Very, very true. Anyone cruising before the end of the year can expect many back and forth changes.

They have extended the pre-cruise testing requirements for everyone through the end of the year. It's on their website in the FAQ now though December 31, 2021.

I wonder this as well. If you aren't "ill" and if the insurance company doesn't consider contacting COVID-19 itself to be a triggering event to interrupt the trip, then the triggering event has to be the cruise line forcing you to leave the ship. I don't see clear cut coverage for that situation in the policy.