Posts

76

Joined

Last visited
LifesEz's Achievements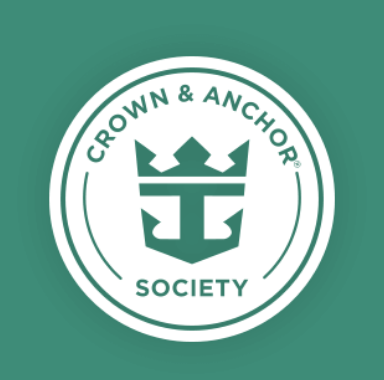 Emerald (4/7)
166
Reputation
iluvwineandtravel reacted to a post in a topic: Alaskan Cruise - May, 2022 - Ovation Cabin Questions

@Ky Leigh & @iluvwineandtravel we are currently in 12646 GS, unless we Royal Up. See you onboard. @SpeedNoodles Good to be on here and get some of your always excellent insights. Thanks.

Hi - years ago someone suggested this cruise look-up site to me that actually gives you all kinds of options for search, but also gives you all kinds of price trend data. It's called cruiseplum.com . I think you're likely to find it very useful

LifesEz reacted to a post in a topic: The 4 free drinks per day really change the math for the UBP if you are Diamond or above

LifesEz reacted to a post in a topic: The 4 free drinks per day really change the math for the UBP if you are Diamond or above

LifesEz reacted to a post in a topic: The 4 free drinks per day really change the math for the UBP if you are Diamond or above

LifesEz reacted to a post in a topic: The 4 free drinks per day really change the math for the UBP if you are Diamond or above

LifesEz reacted to a post in a topic: The 4 free drinks per day really change the math for the UBP if you are Diamond or above

LifesEz reacted to a post in a topic: The 4 free drinks per day really change the math for the UBP if you are Diamond or above

LifesEz reacted to a post in a topic: The 4 free drinks per day really change the math for the UBP if you are Diamond or above

Neesa reacted to a post in a topic: Thanking my lucky STARS that cruising is back (a Symphony Star Class family blog)

How can we get this data or can we?

Being as we knew we would become Diamond during our B4B (Aug~Sept, 2021), on our first cruise we went to 'Next Cruise' and booked a 'Balcony' for Explorer, October 2022. Two weeks later we went back and changed it to an Allure 'Central Park Balcony' November 2022. After 3 week of cruises, we were Diamond. We returned to 'Next Cruise' to get it repriced. Because it was not yet in the system, we did not get our Diamond Discount. But they gave us options. They told us how to call from the ship phone to do it, wait till we got home to call and do it, or to come back in a few days and see if the system had caught up to our Diamond level. We waited till the late afternoon of the busy last day of the cruise to return to 'Next Cruise.' Our Diamond Status was in the system. Fortunately, the price had changed in our favor with the $450 off/60% second discount. They repriced the cruise, we kept our onboard credit, and received the higher 'Diamond Balcony Discount' right there on the cruise. That is not an opined answer. That is an actual recent experience.

Definitely check it. Ask. Since it is a gift earned by Royal's Loyalty program, be polite, understanding, with just a touch of persistence. August 29th, 2021, the Loyalty Ambassador put a silver 'Platinum Sticker' on our seapass card over the word 'Gold,' because that was all she had available. A few days later, when we were used to having the card to verify discounts, we went to Guest Services, and they reprinted a new card for us. However, when we made Diamond on our mid-September 2021 Symphony B2B, we talked to the Loyalty Ambassador the day before our B2B, reminding her we were changing to Diamond at the end of that cruise and would be Diamond for the next cruise on our B2B. Knowing the change to Diamond in advance, she was prepared. The Loyalty Ambassador told us to come back to her desk next to the Schooner Bar on the B2B between noon and 4. Being prepared, she printed us a new seapass card at her desk showing our correct level as Diamond. It felt so great to achieve our goal of Diamond. That seapass card worked at the Diamond Lounge because we went there a couple of times, including to get our airline boarding passes printed the night before our flight. Now we can hardly wait till we have completed our March 25, Navigator Royal Suite, Mexican Riviera out of the new cruise Port of Los Angeles, and our May 5, Ovation Grand Suite, Alaska out of Vancouver to reach Diamond Plus (You never know in this crazy cruise time, which is why we pushed so hard to make Diamond in August & September). The recent move in our Royal Stock and Options has been nice as well. With a little more move it will pay for our first cruise as Diamond Plus, Allure Repositioning Fort Lauderdale to Galveston in 2022. A stock and options profit paid cruise with more discounts, drinks, etcetera would be extra exciting!

Just Skip, not a problem. I just got off a B4B on Symphony a few weeks back. I changed between several cruises. After we were allowed back on, I went to the Loyalty Ambassador, Mary, at the beginning of the next cruise around noon, handed her our seapass cards, and she either put a little sticker on it saying our correct level, or when she had blank cards, reprint new cards the card with the correct level. Additionally, she handed us all our pins for our new levels. It generally took about 7 days for the system to catch up with us, and being in suites, by that time, we were changing again. However, the system may not be ready to give you 'Next Cruise' correct level discounts, unless you are longer than 6 days. That was the only place where we had an issue , but it recorded, and we corrected it on the last night of the 7-day cruise.

Our housekeeper mentioned longer one- 16 months.

@Tiffeven anyone on our Roatan, Sept 4th cruise know who is this girl on the flow rider? I took it Sept 7th. She was doing so well that while just passing, I stopped and took this picture. I couldn't see it in the sun, but later thought it turned out one of my better shots. I would like to pass it on to them.

Yes, I often took pictures of them with us, making sure their name tag showed. It helps when the memory fades a few days after the cruise. Just downloaded my iPhone pictures from my phone. Including Daily Cruise Planners and documents--over 680. Now to search those for the pictures of the crew. Just a passing thought, if you are like me on pictures and videos. Created a special album and loaded the crew pictures into their own file. It will save a search when the cruise is over.

Please fill out those Post Cruise Surveys with names and what made them special. Apparently, with the restart, there are a ton of move up opportunities. Every survey is read and scored, giving the crew mentioned a point every time they are given a positive review. So help out those crew members that made your cruise special. I carried around an index card and pen, making sure to write down names, department, and action during my 4 weeks. The list is very long, but I will be giving many crew members 4 points, 1 across each survey, with details. They added to making our cruise so special, the least I can do is repay them by taking a few minutes to help them.

Getting to know the crew is fascinating. If the 28-days on Anthem includes B2Bs, be sure to mention to the crew the first week you will be on for 4 weeks. That makes you stand out a little extra to them, and they remember to welcome you back each time. It seemed to speed up the process.

Wow, yes we could have had a great time. Robert Roth from our FB Group was on Deck 8 Port Side Aqua A1 the week before and did the B2B, so we could have really loaded up just with us Star Class. Well, next time I will keep a better eye on whose on and in the RB, FB, and Cruise Critic boards with us. Though after 4 weeks, we were never without friends because the so many of the staff were first name basis friends. Like the time I was waiting for the wife, sitting next to the Voom Station, and saw someone who looked familiar at a distance. It was when you know them, but they are not at their station, and you can't place the face to a location. So I just smiled and looked away. But Priya of Guest Services passed on her way back to her station and said, "Hello, Mr. Powers." They had the advantage. Where ever I was on the ship, I was in the place they expected to see me. Your family did not bother us. But that corner was great. We were sitting in the Solarium Hot Tub on the rain day and the other 2 couples happen to be neighbors just above us and a room forward, 11 730 & 11 732, with us 10 734. None of us knew the other couple or their room, so it became a very small world. The 11 732 passengers said they were dancing all night to the songs from Jeff Tracta and hoped they didn't keep us awake. They didn't, and the head of our bed was the adjoining wall, a deck below. It seemed to be extra quiet in those Star Class, even with HIRO. We would hear the show in our room, but not to the level of disturbing.

They didn't say, they just laughed when I told them what I was experiencing and said that was why they brought whatever it was to rub on it. It seemed personal in nature, so i didn't pursue it. I just used the term ointment.

28 days is not long enough. I got on Symphony Aug 21st (Cruise week 2 of the restart) and got off Sept 18th (End of week 5), a total of 28 days. Prior to that cruise, I had never cruised for longer than 7-days in a row. If not for my Mother-in-Law's 90th Birthday party this week, I would have at minimum booked a 5th week interior. Sometime in week 3 (Sept 4th cruise) I discovered what they mean by "Sea Legs." You start to ache in places you didn't know you had muscles. The crew I asked laughed at me. Apparently, they knew about that and many brought their own ointments, we recalled. To the question is 28-Days too long? No- Book It!