Posts

71

Joined

Last visited
LifesEz's Achievements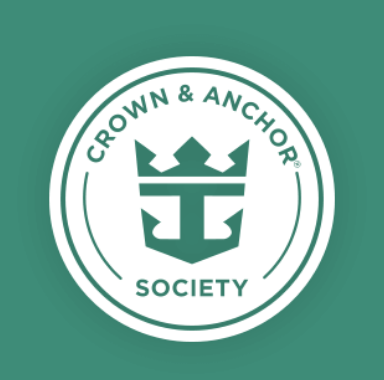 Emerald (4/7)
153
Reputation
KenCP reacted to a post in a topic: 4 Weeks on Symphony Review- Passenger Count, Royal Up, Crew, Safety Precautions

KenCP reacted to a post in a topic: 4 Weeks on Symphony Review- Passenger Count, Royal Up, Crew, Safety Precautions

Our housekeeper mentioned longer one- 16 months.

S0nny reacted to a post in a topic: 4 Weeks on Symphony Review- Passenger Count, Royal Up, Crew, Safety Precautions

S0nny reacted to a post in a topic: 4 Weeks on Symphony Review- Passenger Count, Royal Up, Crew, Safety Precautions

S0nny reacted to a post in a topic: 4 Weeks on Symphony Review- Passenger Count, Royal Up, Crew, Safety Precautions

cruisellama reacted to a post in a topic: 4 Weeks on Symphony Review- Passenger Count, Royal Up, Crew, Safety Precautions

Tiffeven reacted to a post in a topic: Thanking my lucky STARS that cruising is back (a Symphony Star Class family blog)

@Tiffeven anyone on our Roatan, Sept 4th cruise know who is this girl on the flow rider? I took it Sept 7th. She was doing so well that while just passing, I stopped and took this picture. I couldn't see it in the sun, but later thought it turned out one of my better shots. I would like to pass it on to them.

Yes, I often took pictures of them with us, making sure their name tag showed. It helps when the memory fades a few days after the cruise. Just downloaded my iPhone pictures from my phone. Including Daily Cruise Planners and documents--over 680. Now to search those for the pictures of the crew. Just a passing thought, if you are like me on pictures and videos. Created a special album and loaded the crew pictures into their own file. It will save a search when the cruise is over.

Please fill out those Post Cruise Surveys with names and what made them special. Apparently, with the restart, there are a ton of move up opportunities. Every survey is read and scored, giving the crew mentioned a point every time they are given a positive review. So help out those crew members that made your cruise special. I carried around an index card and pen, making sure to write down names, department, and action during my 4 weeks. The list is very long, but I will be giving many crew members 4 points, 1 across each survey, with details. They added to making our cruise so special, the least I can do is repay them by taking a few minutes to help them.

Getting to know the crew is fascinating. If the 28-days on Anthem includes B2Bs, be sure to mention to the crew the first week you will be on for 4 weeks. That makes you stand out a little extra to them, and they remember to welcome you back each time. It seemed to speed up the process.

Wow, yes we could have had a great time. Robert Roth from our FB Group was on Deck 8 Port Side Aqua A1 the week before and did the B2B, so we could have really loaded up just with us Star Class. Well, next time I will keep a better eye on whose on and in the RB, FB, and Cruise Critic boards with us. Though after 4 weeks, we were never without friends because the so many of the staff were first name basis friends. Like the time I was waiting for the wife, sitting next to the Voom Station, and saw someone who looked familiar at a distance. It was when you know them, but they are not at their station, and you can't place the face to a location. So I just smiled and looked away. But Priya of Guest Services passed on her way back to her station and said, "Hello, Mr. Powers." They had the advantage. Where ever I was on the ship, I was in the place they expected to see me. Your family did not bother us. But that corner was great. We were sitting in the Solarium Hot Tub on the rain day and the other 2 couples happen to be neighbors just above us and a room forward, 11 730 & 11 732, with us 10 734. None of us knew the other couple or their room, so it became a very small world. The 11 732 passengers said they were dancing all night to the songs from Jeff Tracta and hoped they didn't keep us awake. They didn't, and the head of our bed was the adjoining wall, a deck below. It seemed to be extra quiet in those Star Class, even with HIRO. We would hear the show in our room, but not to the level of disturbing.

They didn't say, they just laughed when I told them what I was experiencing and said that was why they brought whatever it was to rub on it. It seemed personal in nature, so i didn't pursue it. I just used the term ointment.

28 days is not long enough. I got on Symphony Aug 21st (Cruise week 2 of the restart) and got off Sept 18th (End of week 5), a total of 28 days. Prior to that cruise, I had never cruised for longer than 7-days in a row. If not for my Mother-in-Law's 90th Birthday party this week, I would have at minimum booked a 5th week interior. Sometime in week 3 (Sept 4th cruise) I discovered what they mean by "Sea Legs." You start to ache in places you didn't know you had muscles. The crew I asked laughed at me. Apparently, they knew about that and many brought their own ointments, we recalled. To the question is 28-Days too long? No- Book It!

@Tiffeven, Dang it! I forgot to get together with you two on the Sept 11th cruise. It was my B4B week 4, 2nd in Star Class, also with Sunil. You were in our FB group as well, right? From your balcony picture, you were on Deck 8. I know, because I had the same Starboard wake view from Deck 10. I mentioned on FB about climbing down the rock wall, or lower a bedsheet to visit (pic below). It was the same Star Class stateroom we had with Sunil for Aug 29th. Thank you, @WAAAYTOOO for educating me on how valuable Star Class benefits. I had a winning Royal Up bid from Grand Suite for Sept 11th. I held a balcony watch party of HIRO the night it was moved back because of the weather. I hope we didn't bother you. Your cute kids, I remember seeing them onboard. Adults all blended together, but so few kids stood out. I even remember seeing them on Boardwalk. If I had been watching on this blog spot, I would have recognized you and Steve, then said hello. In fact, your musical stair picture looks so much like the kids I saw on one occasion making the notes ring. And maybe we were in the elevator a couple of times. You likely saw my wife and I several times on the days we wore our matching shirts. And tell Steve I know what he meant about the restroom murals. I laughed every time. In fact, a few times I dropped inunoccupied just to take pictures of the wall murals. Below is another.

@AHollyS if Labadee is open by then. We had 2 itinerary to Labadee cancel that port and changed the itinerary in August and September. Hopefully, things straighten out by your cruise. As to Black Friday/Cyber Monday, they are often great sales. I buy now and then if the prices drop, make the changes. Right now, my Alaska, May 2022 does not have my Grand Suite available, and when there was one when onboard, my price was better months ago when I purchased. So to guard your best price, if you really want it, buy it now and keep an eye out for price drops. Some TA help you do that.

@Matt, thank you. Because we were in a row on the restart cruises weeks 2, 3, 4, & 5 our ability to get to know the crew was awesome. Our Genie said more than 80% of the crew recognized us and most of the rest knew about us. We would be walking places and hear a new voice call out, "Mr Jack, Mrs Sue," or "Austin Powers" or "Jack and Rose." They knew my wife's name is Sue, but they fondly called her Rose. When we heard our names and turn around, there was always a new face smiling, and/or waving, dancing, or a combination. By the middle of week 3 I understood the term "Sea Legs." The crew laughed when I asked them if it was normal to discover you had muscles in new places, and they ache. Several told me they brought their ointments and such when they were called back. However, your ship, after ship, after ship with reviews, blog reports, and videos in a short time after the restart is more impressive. I was watching and reading them, and waiting for new ones multiple times a day before the cruise. A couple of times during the cruise I dropped in on for a short watch of your live reports while you were cruising. First thing I did when I got home was to go over your reviews. Thank you so much for this site, your work, and 'Everyone' on this Blog that helped me be well-prepared for the B4B cruise. Yes, @WAAAYTOOO, @twangster, @AshleyDillo, @cruisellama, @LovetoCruise87, and so many others it would make this a long post. All of you prepared the wife and I very well for the B4B.

@Jill You are going to love it. The crew is so excited to be back serving on the biggest, and they feel best of the line. Everything is running smooth right now.

Inshan Mohammed, absolutely. The mannerisms, the conversation, he was a fantastic as the Mad Hatter. I even tried pouting on the steps of Wonderland in an attempt to get him to stay.

Noted that it may have been in the old planner. Fair observation. My cost increased only costed less than $2 more. But the warning here was Royal changed the system seamlessly. The statement in the cruise planner didn't say whether or not gratuity was included. The topic of gratuity was omitted. I guess you could say, Buyer Beware. Only after you cancelled, and paid for the new price, did it show up as not included.

We just got off 4 weeks on Symphony, weeks 2~5 of Symphony's restart (More on that later). First, I wanted to talk about passenger count and the odds of a Royal Up bid. Our cruise passenger count would drop daily as better counts were out. Aug 21st the first count was around 1,500 and eventually whittled down to 1,127. Rumor was 125 were turned away for insufficient or improper documentation as adjustments were made. Aug 29th we heard about 1,700 and eventually Coco Cay was told to prepare for only 1,414. Sept 4th, the holiday week, they still had 2,100 reservations on the books. Ended up with a number around 1,725 +/-50 Sept 11th we had the largest number of B2B at 93. It was moved from Boleros to the Schooner Bar. Last number I heard, but seemed high compared to Sept 4th, was 1,750 +/- 100. Things are very fluid right now. It is hard to plan for an exact number, as some people are waiting till the last minute to cancel, likely in hopes of better protocols. But to cruise with those numbers is perhaps a once-in-a-lifetime opportunity. Royal Up was crazy. People would Royal Up from Interior to Balcony, Balcony to Grand Suite, Grand Suite to Royal Loft (Aug 29th). People we interacted with won Royal Up to the Ultimate Family Suite (About 8 passengers with only paying the Bid for the first 2 passengers), Deck 8 Aqua 2-Bd with the largest balcony (1 occupant), Crown Lofts were going like penny candy in a candy store, Owner's Suite were available, and naturally those Royal Ups created a backfill for Grand Suite, Junior Suite, Balcony and Ocean View. Right now, if you are cruising on the Symphony, have an interior stateroom, and give a reasonable Royal Up bid there is a lot of backfill above you sitting empty. We received Royal Up all 3 weeks we bid up from Grand Suite (Aug 29th we did not bid, rather stayed with Star Class Aqua 2-Bd). Below is meant as nothing more than reading the past x numbers on the roulette wheel sign to increase your odds of winning. Therefore, I am not giving the exact $$ number, which likely would not work right now anyway, but my Aug 21st and Sept 4th bids were notably less than $500. (Remember, the bid $$ is per person for up to the first 2 passengers). Aug 21 Grand Suite to Crown Loft. Aug 29th - We did not bid up from Star Class Aqua 2-Bd, but I know the winning Grand Suite to Royal Loft Royal Up bid was notably less than $3,000 per/person. Sep 4th Grand Suite to Owner's Suite Deck 12 240 (Which has a mildly annoying post in the several yards into the middle of the entrance to the room). Sep 11th Grand Suite to Star Class Aqua 2-Bd Deck 10 734 for notably less than $1,700 per/person. Again, the passenger counts were very low, and those numbers may not be more than a guideline right now, especially since they are now more public. You may get it for a lesser bid, or you may bid a little more and still not get it. The objective is to encourage you to sign up for Royal Up if you have not done so, and to BID FOLKS! Closing thoughts: Professional Photographer, Ajuraj (pronounced Achoo, like a sneeze is acceptable) and Aakash are fantastic! Though his studio shots are excellent, Ajuraj is willing to break away from the normal studio style photos. I saw him shoot one couple at CBC getting low for a continuation of the pool into the ocean at the infinity pool. It is worth a sitting. Some examples below. Sunil is a great Royal Genie. At various times we had interaction with the entire Royal Genie staff. Even the newest Genie was great and willing to serve from my interaction with him and one passenger where that is who was his Royal Genie. Hairspray, Mark Preston, and Jeff Tracta were great entertainment. When comedian Landry said he would bring on the headliner for the Family Comedy Show, the lady behind us appropriately said, "Headliner, I thought he was the headliner," because he was that good. The entire staff is so eager to serve. We made many friends over 4 weeks. Priya in Guest Services, Flavia in Next Cruise, if we could have packed waitress May at Hooked Restaurant in our luggage we would have, Victor, Praveen and many of the photo staff for special night and port pictures produced great shots in our photo package, Made and Alina on the Rising Tide Bar, Sachin and Mark in Chops, Radu and Boodhoo in Jamie's, Justin and Decan have the Coastal Kitchen and seating running like a well oiled machine, same with the Johnny Rockets crew who occasionally come out and put on a performance on Boardwalk, Rebeka at Sugar Beach is sweeter than the sugar behind the door, even Maria in housekeeping whose task was to keep the fwd Promenade stairs by the big lollipop cleaned down to the entertainment on Deck 4 was super friendly and excited to see passengers she recognized. If possible, I would list so many great crew members, but let me list those who were not great--ready--NOBODY! On a sad note, the Mad Hatter of so many years retired (24 years) at the end of the Aug 21st cruise. There is a replacement, but it will take some time to get the character down, according to those that went starting Aug 29th. Safety precautions were great. In San Juan, Channel 13 interviewed myself and several passengers about safety concerns. Safety Concerns? I told them I was more concerned during my air transportation than on the ship, and my daughter is a flight attendant. Here are some examples: The day before the cruise, even though I answered several emails, I received a call from Royal to verify I was vax'ed and would be providing proof. Don't have the negative test paperwork, you don't get on. Ever see that at a hotel? At the airport? Vax'ed have a colored wristband, Unvax'ed do not, so anyone can instantly tell if the person next to you has been vax'ed or not. Ever see that at the grocery store? Shopping Mall? (Let's hope that never comes to land. No Scarlet Letters or wristbands, but because of the media, I can understand it on the ship). Even though Vax'ed and UnVax'ed are separated by Decks in the MDR, there is still table spacing distancing. Maybe some land restaurants have that, but do they include the proper docs to verify? At the Casino, when anyone gets up, they wipe the area down fast. The crew is tested once or twice a week, perhaps depending on the amount of interaction with passengers. We had Zero Positives during our cruises. 6 or your group in an elevator. Okay, a comment here about elevator limits, folks. Use common sense. If 6 unvax'ed strangers can get in the larger capacity elevators, is it really unsafe if a group of 6 and 2 vax'ed get in the elevator? Many times, as long as no one objected, 6 or more of us invited vax'ed (we would see their wristbands) in the elevator if they wished. In 4 weeks, I only had one group of six friends, panicky adamant about the sign saying only 6. I mean over the top panicky. If a 7th got on, especially not one of their 6 group, they would all surely die before the end of the cruise. That was okay. I understand how the media has overplayed the safety concerns aboard ships. In that scenario I wasn't concerned about CoVid-19 variants. I was concerned about forgetting all my years successfully writing procedures and protocols to meet general Federal Aviation Build Guidelines. Anyway, on and on the precautions are in play. In 4 weeks B2B you see so much that many shorter time passenger miss. In this case, I was impressed.