Posts

524

Joined

Last visited

Days Won

7
Recent Profile Visitors
The recent visitors block is disabled and is not being shown to other users.
Chadster's Achievements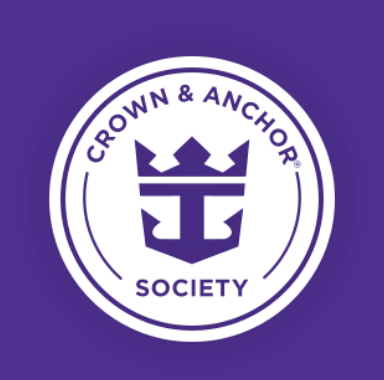 Diamond Plus (6/7)
1k
Reputation
I'm not usually a huge fan of the late-December holidays, but I'm very much looking forward to being on Anthem for Christmas and New Year's Eve. All these pictures have me feeling like a kid at...well...Christmas!

I was mock YOLO booking a cruise that leaves on Halloween, and I was surprised to see that merely paying the deposit today was an option. I scrolled to the bottom after selecting the option just out of curiosity, and I was even more surprised to see this... The final payment would be due on departure day. And if I'm remembering my cruise contracts correctly, aren't final payments due by 5 p.m. on the stated due date? The ship is scheduled to depart at 6 p.m. I'm guessing that the system is extending a "courtesy hold" of sorts because of a deposit being placed. No real question or anything here -- I just saw it and thought I'd share this interesting discovery! Talk about a trick, a treat, or both!

Thanks for the heads up... I'm now gonna be on Odyssey for 5 nights! It makes for an unexpected endnote to follow my 13-day sojourn on Allure.

Looks like I'm going with y'all, thanks to a MyVegas reward! I had been looking at this cruise as a quick introduction to Royal's newest, and suddenly... We may not be going to Labadee, but at least we're sailing somewhere!

I'm looking very forward to being on a Radiance-class ship for my Alaska cruise. It looks so well-suited for that!

You wear pants for work!? Faaaancy! I have definitely worn my "dress shorts" in the MDR along with a collared shirt -- in part because I completely forgot to change one night! But fear not -- I wasn't struck by lightning or anything!

So far, Oasis has been the only ship in the RCCL fleet on which I've sailed, and I can already tell I'm going to miss Central Park something awful. My balcony overlooking the park was utter bliss, especially when the acoustic guitar players would begin in the evenings. I shared pictures of Central Park with my friends and they were in awe that it was on a ship! All that being said, I'm looking forward to expanding my horizons. Anthem will be up next, along with Independence and Mariner this year, and Serenade next year. It's looking like I'll get a sampling of almost every class and who knows? Maybe my answer will change by next spring!

Well, I've been told by multiple folks at RCCL (including the C&A folks) that I only qualified for regular double points as a solo cruiser on my 9/26 cruise on Oasis because it was my first RCCL cruise, and to get the additional "double points", I would've had to already be a C&A Gold level member -- not Pre-Gold as I was at the start of the cruise. So for the 7 days, I got the standard 14 points instead of the 28 under the promo. For my future cruises I booked during the promo period, I'll get the "double-double" points. Of course, it appears that RCCL was a bit inconsistent in applying that, so well-done to the first-time RCCL cruisers who lucked into the double-points promo for that first cruise! Just more reason for me to add another cruise! Oh, noooo!

On Oasis, they also had the velvet rope between the performers in Central Park and the passengers. There was definitely also lots of dancing aboard. I don't have any pictures, but our '70s Disco Party was jumpin', even though people were spread out! And the salsa dancing at Bolero's was definitely hot, hot, hot!

I was just thinking the exact same thing! Fear not -- I don't need to know until late November!

I have to agree with so many about a lot of tips, both for gambling on Royal and gambling in general. My September trip on Oasis was my first Royal cruise, and I told myself before I went that I was only going to play what I could afford to lose. Unfortunately for me, I didn't keep that number constant. I kept letting the siren song of the casino draw me back, telling myself I could lose a little more and still be okay, and I ended up a lot more down than I planned. Not to the point where I've wrecked a bunch of things, but it did definitely make me kick myself. From now on, it's hard-and-fast limits plus any free play/earned play from points...then done. On the upside, after a reminder earlier in this thread to check offers, I see that the points I earned have already gained me a $100 instant-savings certificate, which will come in handy. Still, lesson learned -- walk away when I win and know how much I can truly stand to lose.

I began my Oasis cruise a couple of weeks ago on My Time Dining in the MDR. They put me at a table for two that was a booth-style seat on one side and a regular chair on the other. I was seated on the booth side, and there was a couple at the table on my right. (I ended up spending most of the cruise attached to the dining reservation of a group of fellow solo cruisers I met, and we all ate at a standard 8-person round table. For breakfast, I was always at a two-person table, often with the same booth-seat setup, though I had a few days where I was at a table with two traditional chairs, and tables were spread out a bit.

Ahhh, yes...looks like it'll be a case of "call back until I can get it taken care of" situation if they're apparently doing it in at least some instances. If they were uniformly sticking to the policy, I'd just shrug it off, but now... I hope you can get yours sorted, too!

Honestly, I think it comes down to staffing levels. A lot of the crew who worked in the MDR in the evening were turning around and working in the WJ in the mornings.

No. No buffet. They said they didn't know when or if it would return.