Posts

438

Joined

Last visited

Days Won

7
Recent Profile Visitors
The recent visitors block is disabled and is not being shown to other users.
Chadster's Achievements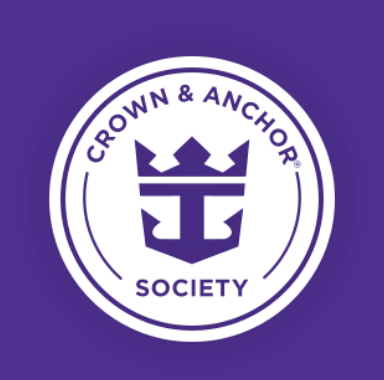 Diamond Plus (6/7)
912
Reputation
PRebecca reacted to a post in a topic: Harmony of the Seas - November 21, 2021 - RoyalCaribbeanBlog Group Cruise

Matt reacted to a post in a topic: Harmony of the Seas - November 21, 2021 - RoyalCaribbeanBlog Group Cruise

I haven't been around for a while, but I WILL be around on the group cruise with all you fine people.... ...and @Matt. ;)

I received some news today that made me take new stock of this notion of unfair treatment by the CDC. I was originally going to be in Orlando just before Thanksgiving this year for a in-person residency for school. I was going to board Harmony afterward for Thanksgiving at sea. Today, that residency was shifted to completely online. My school has evaluated the situation in Florida and how they think things will look in 3 months and decided going fully virtual is the right way to go. At the same time, two professional meetings I was slated to attend -- one in Seattle in 2021 and one in California later this year -- have both been moved online. Yes, I know that means all those activities will still continue while cruising will not. But the fact remains per public health officials, there continues to be a threat and a spread, and organizations and corporations are doing their best in this situation. Would you rather they expose themselves to liability just so you can get your vacation? I get that people are upset. I was in a position I felt the need to lift and shift my cruises til next year. I got all my money back at this point. All I want is for Royal Caribbean to offer me a safe-as-can-be, fun vacation, however long that takes. Til then, my life continues to evolve around all of this going on...and as much as I look forward to cruising, it's definitely on the back burner right now. I'm just thankful I'll be able to do everything -- both personally and professionally -- with a greater measure of safety.

I've decided to take a much more measured approach to future cruises. Therefore, please remove the above cruises. Instead, please add: Nov. 21-28, 2021 Harmony (Blog Group Cruise!) I got the date wrong in my original post... Dec. 23-31, 2021 Enchantment (Christmas at sea!) I've lifted and shifted both of these to next year. Right now, I'm recouping all my money from RCCL for cruises between now and Thanksgiving 2021 and making plans after things become more clear. I was being too knee-jerk/YOLO. Sorry for being a pain.

I know this is a slightly old thread, but I thought I'd add in some dates; I got my FCCs for my 7/15 self-cancelation as well as my 10/11 and 6/4 RCCL-cancelled cruises on July 1 and 2. I've ultimately decided to forgo the 125%, so I put in the requests to have them converted to 100% refunds today (7/5).

This also counts for cruises.

One of those memes that make me think of the RCB crowd, especially #TeamDX (myself included!)

I've gone on a cruise-planning spree! These will not only get me to Diamond, but I'll also get to take part in at least one Group Cruise next year! And...my first B2B! Jan. 26-Feb. 6, 2021 Anthem (Cape Liberty-Southern Caribbean) Sept. 25-30, 2021 Freedom (Cape Liberty-Bermuda) Sept. 30-Oct. 9, 2021 Freedom (Cape Liberty-New England/Canada) Nov. 22-29, 2021 Harmony (Group Cruise) (Orlando-Perfect Day)

I hope they'll give you a credit or something! And ugh...okay, so my goal for 2021 is now New England/Canada; I think Alaska's waiting until 2022. Don't think I'll be rocketing from Pre-Gold to Diamond within the next 18 months after all.

Please remove my 10/11/20 sailing aboard Brilliance (the Group Cruise). Currently nothing to replace it with until I do some digging.

Only if we're sailing toward Florida. If we sail in any direction to be further away from you... I've noticed I get the Maryland resident discounts on cruises out of Baltimore (not really a surprise there) and out of Cape Liberty. My Thanksgiving cruise out of Orlando doesn't have a MD resident discount.

Another UDP question as I ponder whether to tie up more money with RCCL while I'm awaiting some refunds for previous cruise planner cancellations and taxes/fees/gratuities, and I'm not really sure I wanna tie up more money right now... Does the UDP ever "sell out"? Though I know none of us know what when-we-resume-sailing is going to look like, should I just bite the bullet and go ahead and secure the UDP now? Price, I'm not too worried about -- I've got OBC and a refund coming -- it's more about quantity available.

When I first went with MEI, I just filled out the form and was assigned Sharla; she's definitely been fantastic! I was trying to move my Thanksgiving cruise from Anthem to Harmony this year due to a change in my availability and location for that week, and she spent 80 minutes on hold just for me...and got it done without any fuss! I honestly don't think you can go wrong with any of MEI's folks, based on all the stories I've read. And as for them being full-service, I think they're a go-to for RCCL/Celebrity/Disney simply because of their extensive experience with those cruise lines, leading to a bit more specialization. While I haven't tried to book a cruise with one of the other "Big 3" cruise lines through MEI, I certainly see no reason why they wouldn't be able to help you!

Yes, yes, and yes. In most places where masks are required in restaurants for dining in, the rules state "except when eating or drinking." I would assume the same would go for bars. Social distancing would be tricky, but Royal's smart -- they can figure it out. I'm sorry, but if I'm walking to and from somewhere on the ship and I encounter a large group, I'd prefer to have a mask. Maybe it's because I'm just used to wearing one now without much of a second thought. No, this doesn't make me weak. No, this doesn't make me "not a real man" (whatever the frick a "real man" is... ) and no, it doesn't mean I'm living in fear. What it does mean? I'm sailing and following any and all rules RCCL puts in place -- you know, like I always do when I'm sailing, or just generally being a member of society.