Posts

63

Joined

Last visited
Recent Profile Visitors
The recent visitors block is disabled and is not being shown to other users.
Nate Y's Achievements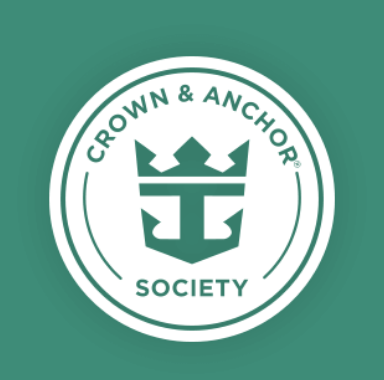 Emerald (4/7)
17
Reputation
I second doing it early, especially if you plan to drink at CocoCay. Best to be sober around hungry, somewhat aggressive piggies.

Has anyone else done this recently? We wanted to look up and order photos but my wife lost their business card. I sent RC a message two days ago asking who they were but haven't got a response.

I kind of prefer him playing to the bar than in an elevator. Maybe I'd think differently if I actually shared an elevator with him, but I'd rather be able to get where I want to go than find out my elevator is already full with three people and a piano.

Maybe I have a soft spot for lounge piano, maybe the tequila made me a soft audience, but I enjoyed listening to Sam the Stowaway on my recent trip on Indy. Anyone else enjoy his performances? I'm a little disappointed he doesn't seem to have any online presence.

Found out the hard way the package doesn't apply to ether animal encounter. Oh well. The Dolphin encounter wasn't too expensive. Leaving the wife to decide if we buy the pig photos.

I don't have much to compare it to but I cruised last week and thought the food on the Windjammer was average to above-average for buffet fare. Tried corned-beef hash for the first time and loved it. We closed the Windjammer on disembarkation day, we could hardly stop eating.

In the end ours was cancelled due to low tide and high chop. Money ended up going to a poker tournament. Maybe next time.

They moved our time up on us, which wasn't ideal at first but since our Jetski excursion was cancelled due to low tide and high chop, it worked out anyway. We gathered past the dock at on the far end of Cocokay and after a short boat ride we arrived at the dock in a simple island in development where we could see some pigs frolicking on the beach. We sat at a comfortable picnic deck and our guide gave us a clear safety briefing and showed us what can happen if you're careless via the pinky finger he had lost. We we're told we couldn't take pictures on the beach but they would later bring the pigs up to take pictures with us. On the beach we were given wooden skewers and bits of apples and were soon standing among about 20 pigs of various ages. Our task was to lure the pigs to the water and make them swim to bite the apple off the skewer, as apparently they love the apples and need the exercise. The larger pigs get jealous of the little ones and will try to snatch them, and the little ones are reluctant to get into the water, so we had to try hard to spread the love around evenly. Unsurprisingly, the pigs didn't hesitate to make a mess of the beach, but I give kudos to the staff who were fast to clean it up. I expected that aspect to be far worse than it was. We stayed on the beach maybe a half hour, feeding pigs until we got tired of doing so and having pictures taken by their on site photog. Someone could probably take fair photos of the beach from the deck if they had a good optical zoom if they wanted. I was disappointed in the end when we got back to the deck and there was no meeting with the pigs as previously promised. One of us should have spoke up, but nobody did. Regardless, we had fun and my pig-loving wife was very happy. 4/5 Stars. Do suggest. Any questions feel free to ask.

I recently got, maybe singed rather than burned, on buying my drink package because I waited for black friday. The price only went up $3 per person per day since I started tracking it and only continues to trend upward as our cruise approaches. Take Matt's advice, buy it immediately, check it periodically, and if it goes down, cancel it and rebook it.

I'd be glad to! Be back in about a week!

I sure hope so, my wife and I are doing this in a week too. We were worried because it vanished off the planner but was re-added in the last few days. I too would love reviews.

If you take the web site at face value, all the photo packages are on sale.

That's annoying. ty for the info!

So the photos at the Nassau dolphin encounter booked through RC won't be available in the package? The description says 'Memories of your once in a lifetime experience will be captured by professional photo and video personnel.' That's its own thing even if it through RC?

I'm looking at photo packages online for my cruise next week through the Bahamas. They're offering five photos for $68 as the lowest package. I normally wouldn't bother but we're doing both the swimming pigs and dolphin encounter and descriptions for both make it sound like they're strict about not allowing photos. Is this as fair a deal as I'm going to get? Will it include photos from the animal encounters?