Posts

137

Joined

Last visited
Recent Profile Visitors
The recent visitors block is disabled and is not being shown to other users.
BeachGal's Achievements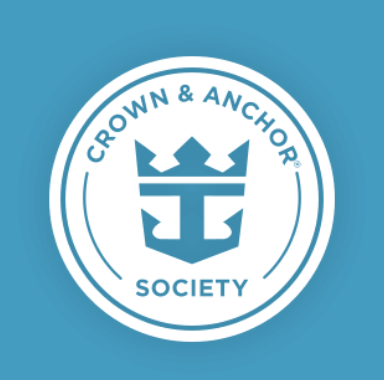 Diamond (5/7)
145
Reputation
Safe and wonderful travels to you both. Looking forward to reading about your journey.

I hope so... I'd love to go back

@10-42 on a trip along the Mexican Riviera, ship time moved forward two nights in a row to keep up with local time, and then back to PST on the way back to LA.

Oh, I didn't know Chops had a vodka version! I see some lavender daiquiri/martinis in my future. Thnx for the info!!

I'm doing a wine tour when I'm there in June - On my last cruise I didn't get off the ship in Ensenada because there just wasn't much that interested me. Many more interesting excursions on this June cruise.

ellcee reacted to a post in a topic: Seeking Nanook. Serenade of the Seas Double Glacier! May 1 - May 8, 2022

twangster reacted to a post in a topic: Seeking Nanook. Serenade of the Seas Double Glacier! May 1 - May 8, 2022

Just stunning, and so much snow. Both times I've been to Alaska have been in August, and although the scenery is still incredible, it is much more summer-like. I might have to rethink my next visit there for the start of the season.

A good training program includes a few sprints, so before you get to the smoking area, take a deep breath of fresh air and RUN! All kidding aside, I either walk around the promenade deck or just suck it up and go to the gym (ugh!)

A daiquiri is usually a rum base, whereas a martini's spirit is gin or vodka.

Safe travels... can't wait for the pics and videos!

I paid just over $100 for the UDP for a 4-night cruise. I'm a little tired of the MDR, so I thought the price was right to try the restaurants on board.

@GatorCruiser Enjoy! You picked a good time to visit. The Mouse House may be a little more crazy than normal due to Grad Nights and middle school end of year parties, but the weather should be good. Let me know if you have any other questions.

@GatorCruiser it really depends on your preferences and how much time you have at your disposal. Do you want to be closer to beach/touristy areas, or away from the fray? Will you have a car, or is family helping you get around? LA traffic is insane on a good day, and jaw-dropping crazy on other days. Give yourself lots of time to get where you are going, and make sure you check traffic on an app (I just use Google maps to see where problem areas are). In terms of a hotel, I would always go with a brand name (Hilton is my safe go-to) because there are a lot of creepy ones in the beach areas. When are you on Navigator?

No matter how stuffed I am, I always have to peruse the desserts. One little bit of heaven was a cup of lemon meringue with a raspberry sauce running through it. Oh my gosh!! Tart lemon and sweet raspberry... I'm drooling right now just thinking about it!!!

So true!! Whichever ship you choose, you can always come back and try the others. I've done the trip twice on small-ish ships and look forward to a future trip on one of the larger ships. But to be honest, once you reach the inside passage, you will just want to watch the beauty around you and you might not be so concerned about the activities a larger ship offers.