Posts

33

Joined

Last visited
instaGator's Achievements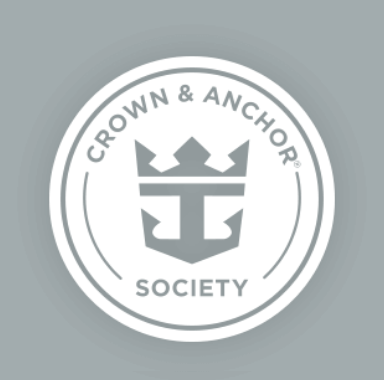 Platinum (3/7)
44
Reputation
My saga continues. My advice is don't wait around. Call, call and call again if you are pending. emed.pdf

I just called too. They said that there was no issue with my credit card, so they elevated my case to "Level 3 Customer Support" like @SpeedNoodles. I will give them the weekend, but then I am going to copy your plan. However, I will wait until Tuesday because Monday is a holiday.

Me too. Same exact situation...

It is interesting that the cancelled sailing of Serenade still went to Cozumel. Maybe the Serenade is simply picking up Covid positive crew from other ships, or maybe there is something else going on???

I don't know a reason why, but the same thing happened to me. I just called up and told them that I didn't get the eDocs, and they "re-processed" them and I had them the next day. Just give Royal a call and ask for the eDocs.

The smartphone app should allow real time comments/complaints so that they can be addressed ASAP. We should be able to use the app to send a message to the appropriate department head to address most issues such as maintenance, food/beverage, etc. This would be very helpful in addressing issues and reducing complaints and improving the passengers overall cruise experience.

instaGator reacted to a post in a topic: Thousands reject CDC advice, board cruise ships for vacations

instaGator reacted to a post in a topic: Thousands reject CDC advice, board cruise ships for vacations

instaGator reacted to a post in a topic: Thousands reject CDC advice, board cruise ships for vacations

We look forward to meeting you onboard! Yes, most of the ships have clotheslines in the shower, but we find it more convenient to keep the drying clothes out of the bathroom.

I received a similar thing a while back. Here it is:

Transatlantics are generally less formal than a Caribbean cruise, and in our experience, similar to an Alaskan cruise. The weather is usually cooler and everyone is dealing with airline baggage limits, which makes efficient packing a requirement. You husband definitely does not need a suit or sport coat. Lightweight dresses that can be rolled are great, and so are pants, along with a very versatile warm wrap that can be worn in the evenings. On this trip, we will be gone for 35 days (the TA is the just the start of our trip as well) and we will pack enough clothes for one week. We will then re-wear or creatively re-combine our outfits make it seem like we are not wearing the same thing every day. We use a small clothes line (this is ours: https://www.amazon.com/Sea-Summit-Lite-Line-Clothesline/dp/B000T28X4E/ref=pd_lpo_1?pd_rd_i=B000T28X4E&psc=1) and magnetic hooks (https://www.amazon.com/Magnetic-Refrigerator-Neodymium-Scratch-Resistant-Base,Ideal/dp/B07XG5HFVW/ref=sr_1_15?keywords=heavy+duty+magnetic+hooks&qid=1638749253&sr=8-15), and hang it in our cabin. We do a small amount of laundry (underwear, workout clothes, sleepwear, etc) each day of the cruise. Part of the fun is the planning!! Let us know if you have more questions.

We would love to meet you (and even your husband too)!

WAAAYTOOO reacted to a post in a topic: Anthem of the Seas May 2, 2022 to May 13, 2022 Repositioning Cruise

We are Mike & Lynne from Dunedin, Florida and we are joining you on this transatlantic crossing. This will be our fifth transatlantic. We love them!

We are Mike & Lynne from Dunedin, Florida and we are also on this sailing (May 16, 2022) of Odyssey. We are staying at the Hotel San Giorgio in Civitavecchia before the cruise.

If it is fake, then it is a really, really good fake website. My take is that it is real. Time will tell, but it can't hurt to put a tickler on your calendar...

We have stayed at each of these two hotels multiple times while cruising from/to Amsterdam. Both are very conveniently located and are great if you do not have any mobility issues. You can walk to the ship or take the tram that runs along the waterfront. You can take trains and trams anywhere from this area, and if you don't mind walking, you can tour the main parts of town on foot. Hotel ibis Amsterdam Centre : https://all.accor.com/hotel/1556/index.en.shtml DoubleTree by Hilton Amsterdam Centraal Station : https://www.hilton.com/en/hotels/amscsdi-doubletree-amsterdam-centraal-station/

Absolutely fabulous trip! I felt like I was with you guys. Thanks!