 Posts

153

Joined

Last visited
Recent Profile Visitors
The recent visitors block is disabled and is not being shown to other users.
nate91's Achievements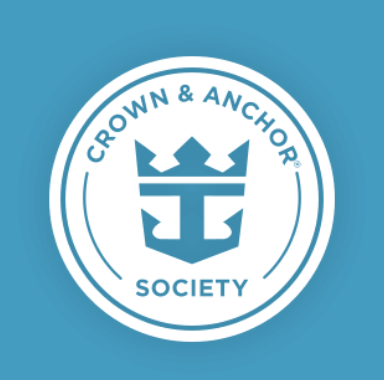 Diamond (5/7)
271
Reputation
So back to the topic at hand, I received the on board credit, (after a strange error where I lost my pricing and all onboard credit for my cruise, price went up by over $1000 after final payment and told me to make ANOTHER final payment, but that's another story and is all cleared up now after a few calls). After receiving the onboard credit, I cancelled the Premier Pass (which I purchased with onboard credit), after seeing someone else got an immediate onboard credit refund. Got a confirmation email of cancellation which said I originally paid $88.99 and would receive a refund of $0.00. Not encouraging. Waited a day. OBC had not increased. Called travel agent (Costco). They got in touch with Royal and said it would be fixed and updated within 24 hours. It has been over four days and no fix yet. I have made four calls to RC in the last week on this cruise and am pretty frustrated at this point. So that's my story! Anyone else have better luck?

So I already got the $50 onboard credit, so seeing that others had cancelled their package, I cancelled mine...and the $88 in onboard credit has not returned. Bleh! What a mess!

What a classy way to handle this! Great job, RCI!

No worries! Royal has always been excellent at this. For the MDR, they would allow her to order the night before, and they will make her a modified version of ANYTHING on the menu, modified to meet her specific allergies. We get to know the head waiter as he comes out during our meal each night and brings the next night's menu for her to peruse, she gets a sneak peak which she loves. They also would bring out gluten free bread with balsamic and olive oil each night for her. If we have specialty dining booked, we will typically visit the restaurant the day before to let them know about the allergies and usually they will handle on the fly. Buffet is pretty simple as most things are obviously safe and unsafe, we eat pretty clean at the buffet but you can always ask the staff about allergens.

I had the new menus on Symphony this past week. I think they're actually a big improvement. Overall, there is a lot more selection on each menu that is not the classics, and it seems that each former classic appears at least three-four times per week on the new menus. Lot of new dishes and new selections, and they handle food allergies just as well as before (my wife is gluten free, dairy free, and soy free). Time to complete dinner was around 90 minutes or so each night, sometimes 75, sometimes 105. Felt reasonable always. We were at a two-top so service for four or six may take longer, but our wait staff was also serving two tables of six and they seemed to mirror our course timings throughout the week. Overall I love having more options! I always had more choices than I could order that sounded good each night, and even the classics that I love (escargot) I was still able to have them as many times as I would have them with the old menus. Definitely a welcome change. Also food quality was great!

Yep, no access for me either. I can access the watchlist by URL, but can't add any cruises to it. Great feature, if it ends up working!

It was supposed to. I was on one of the last pre-pandemic sailings on Explorer, she was supposed to get AMPd AND have the maintenance done right after my Feb cruise. I suppose both those things were cancelled?

I remember that during the pandemic Royal allowed certain cruise lines to use the technology, including NCL and some others. Disney wasn't one of them, so maybe that would have something to do with it.

Honestly, I'm totally cool with it, was just curious. Just booked a Boardwalk View balcony toward the back of Allure for next summer and was excited for the view of no slides. Also I LOVE Sabor and the Avocado Margarita, so I'm perfectly happy to have an unredone ship. That article just made me wonder!

Looking for updates on this. I found an article from a not-so-great source (https://highseascruising.com/royal-caribbeans-royal-amplified/#Allure_of_the_Seas) stating that Allure should be Amped first half of 2023. But she has cruises scheduled for the entire of 2023 from Galveston, seems silly to sail her to Europe (assuming that's where it would take place) and back cancelling all those cruises. Anyone have any updates?

Haha just took a test yesterday for our 10/31 cruise! First COVID test ever! Excited to finally be back to cruising, I had hoped Royal would drop the testing like everyone else by now...but I'm going to laugh when that happens on Halloween! Just very psyched to return to the sea!

Royal is the last major cruise line to require anyone to test (aside from long cruises or destination based requirements). Hoping they follow suit soon!

Word of Advice, if you are planning on taking an Uber or Lyft, stay in Houston, not in Galveston. I stayed in Galveston the night before a cruise in 2019, LOVED my stay there, had a great time, but when the morning came, NO Ubers or Lyfts would come for me. Every time they would cancel; I had at least 10-12 cancelled rides that morning. Ended up having to walk the 2 miles to the port with all luggage. Turns out that all the drivers know that most people getting off the ship are going to Houston, drivers would rather take the long 30+ minute trip from port to Houston than a short 5-10 minute trip from Galveston Airbnb/hotel to cruise port. If you do stay in Galveston, stay walking distance from port.

Hello, Trying to use RoyalUp for our 10/31 Navigator cruise, and I keep getting the error message "Please ensure your sailing is within the next 30 daysPlease ensure there are no errors in the information you entered" I know for a fact all the information is right, and October 31st is 26 days away. Anyone know what to do? If it changes anything, I booked through Costco Travel.

One of the water features is a large waterfall, I know that.