Posts

82

Joined

Last visited
Profile Information
Gender
Location

Lakes Region of New Hampshire

Interests
Chris Fish's Achievements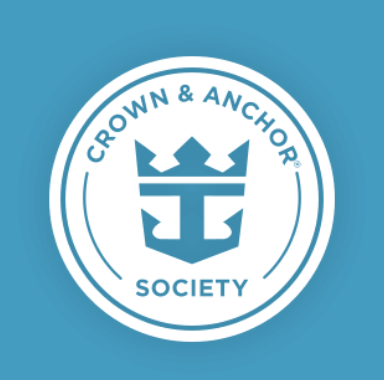 Diamond (5/7)
87
Reputation
Group lessons are usually a minimum of 4 and up to 8. The group lesson last about an hour and usually costs about $70.00 per person. If you only have three people that is no big deal as other cruisers will sign up separately. If only three show up for the lesson they may cancel the entire lesson. Doesn't matter if the group has different skill levels as the staff will teach your allotted time to your ability. I took a lesson on my last trip to help other learning riders fill a group lesson and when my time or rotation came up they just instructed me on different tricks and the others were focused more on the basics of riding. If you are doing the lesson just to gain more flowriding time, I would agree as stated before that it is expensive for the time you would gain.

I found the pillow way to soft and asked if they had something a little firmer as I'm use to a memory foam pillow. The room attendant was came thru. I think he may have jammed two pillows in one pillow case but whatever he did worked and did the trick. Wasn't sure if they thought I was crazy when I asked but I thought it wouldn't hurt to ask.

We just got off the Allure a few weeks ago. So the Wipe out café was set up with a great Mexican spread almost every day. I think one day it was setup with hamburgers and hotdogs. We had the El Loco fresh a year ago on the Odyssey and I was disappointed as there didn't seem to have any real spice to the Mexican offerings. My wife thought it was due to an aging population that couldn't handle the spicy food. Well the Mexican food that was served at the Wipe out café on Allure had a reasonable spice to the food and was a good variety of offerings as well. They had chicken, steak, pork to put into a wrap. They had Quesadilla's, chips with chilli and cheese and a number of other things. An added bonus was that I'm a big Flowrider participant so having the Wipe Out Café right next to the sport area worked out well.

I made a reservation once we boarded Odyssey and then I remembered that my sneakers were in my luggage so I wasn't able to take advantage of a free opening on the first day. So if you are thinking of taking advantage on embarkation day remember to wear you closed shoes.

Cruising out of Port Canaveral next spring and was thinking of staying a number of days ahead of the cruise at a beach front or close beach access. Any suggestions?

Yes, I would have made that move in a heartbeat.

My wife and I do enjoy having the ships being full again as it does have more life and energy. Yes, sometimes the pools and other areas are crowded but the experience is more fulfilling.

Rock formation on both sides of Chill island. Snorkel before 9:30 or 10 am to see anything. After that its pretty scarce.

Sorry to hear about your situation. I'm a firm believer in travel insurance. It came in handy about 4 years ago. My wife had a complication after eye surgery and the doctor told us not to go on the ship. This was at midnight before we were due to fly out in the morning with my parents. All four of us were reimbursed fully because of the travelers insurance. We didn't purchase it due to the eye surgery, we just always did and boy did it pay off.

Matt had a great, and timely article (going on Allure in near future) about some secrets on Allure the other day. It listed places to have lunch on embarkation day and it listed Johnny Rockets and Sabor among other complimentary spots. Are these two venues free for lunch on embarkation day? The other places on the list I do now are complimentary.

The new fleet wide flowrider guidelines started in the beginning of September.

Cru con is the previous company that I had used. I would never use them again. Terrible service, actually no response or it would take a month plus just to get a reply and then wouldn't even answer the original issue that we were trying to get addressed. Buyer beware!

We used a local company that just did cruises. Unfortunately they really went down hill and once Covid hit they totally dropped the ball. We now use Sharla with MEI!!

What ship are you going on?

I would go to the sports desk by the flowrider the first day. The earlier in the cruise you can take the lesson the better. I think they usually host the lessons early morning or at night. Basically on times that the flowrider is not scheduled for general operation. I have never been able to sign up for a class before the cruise. It always shows a picture but never a place to sign up.