 Posts

1,456

Joined

Last visited

Days Won

2
Recent Profile Visitors
The recent visitors block is disabled and is not being shown to other users.
wordell1's Achievements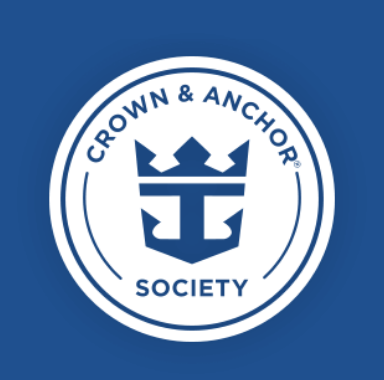 Pinnacle (7/7)
1.9k
Reputation
We were on Wonder of the seas this past summer and there were definitely some changes to the MDR menu. There was a "British" addition or two each night. Different pot pies and fish and chips come to mind.

What was the reason they gave? There are a lot of exclusions listed. It basically says that the new price needs to be on their own website.

Agents cannot access the cruise planner to book excursions, dining, etc. That would apply to all travel agents, not just MEI.

Yes, but surely you would be able to use the $50 for something else once onboard?

Keep in mind that TA's are making a very small commission on your cruise, and you are paying nothing since the commission comes directly from Royal. The TA needs to book a lot of cruises to make a living as a TA so they are dealing with many clients. If they are sending airfare reminders, that is just them being thorough. You are looking at it wrong if you are simply comparing the OBC's with a TA vs Royal, or another TA. The main reason you want a TA is to deal with issues that can come up. Covid taught us that cruises can get cancelled and dealing directly with Royal was difficult and time consuming. MEI will also save you money because they have a very good system that alerts the agents to price reductions. I have saved way more on my booked cruises through MEI that I would have gained by shopping for the lowest OBC. The reason to book with a TA is that you make your booking and then let them do the work.

The vast majority on any cruise are people who are either 1st time cruisers or are gold members. The other thing is that people tend to spend more on vacation so Royal is just giving them an avenue to do that. If RoyaI can make some extra money on it, it allows them to keep the cruise fare low for me, so I don't really worry about it. I do sometimes pick up some bourbon on the ship at good prices.

Good suggestions here. The thing to remember is that most of us on this board over plan things and try to understand every detail. For me, that's just how I am. I have come to realize that most others are not like that but still manage to have a good time. Show him the basics and let him make his own discoveries.

Welcome. My best tip is to really read through the boards and look for ideas that work for you. Start here and read through a lot of what Matt posts here What to expect on your first cruise | Royal Caribbean Blog You asked about dining time and the correct answer is really dependent on you. If you are a late eater, then the later time is a better choice. There is also My Time Dining that allows you to go when you want. The Key is probably not worth it for most people. Here is Matt's review Royal Caribbean's The Key review | Royal Caribbean Blog

There are lots of things to do in Miami. I would personally head to South Beach as it is a great beach with lots of great restaurants and people watching.

They have a shuttle. This is cut/pasted from their website Pelican Peak is conveniently located just steps from the St. Maarten Cruise Port at Dock Maarten. Our open air troop carriers will be ready to pick up passengers right at the large blue landing platform. https://pelicanpeaksxm.com/

It's supply and demand, if they can sell them at those prices, they will.

As long as the people are staying in the room, I would think they would be able to get one.

It does put some pending charges on your CC as the week goes on. For me at least, I have received a single charge at the end for the total.

Gratuities are semi mandatory. You can either prepay or be charged a daily rate per person based on the rate for your room (suites are higher) You do have the option of going to guest services onboard and have the tip charges removed. There are some who do this and tip individuals directly, and other who do this to avoid the tips entirely. You would not have this option if you choose My Time Dining. Most on this board see the tips as a service charge (I would rather they just call it that) and tip above that for great service - or as a way to ensure better service as bars etc. Regardless of your feelings on tips in general, tips are a huge part of how crew are paid on the ship and people should pay the (semi) required tips at a minimum.

It's my favorite feature of the Freedom/ Voyager class ships. It's a great place to relax outside away from the crowd. It's also great for walking as it goes all the way around, the steps are a bonus for me, but could be a negative. I also really like being able to go to the bow of the ship.