 Posts

497

Joined

Last visited
Recent Profile Visitors
The recent visitors block is disabled and is not being shown to other users.
wordell1's Achievements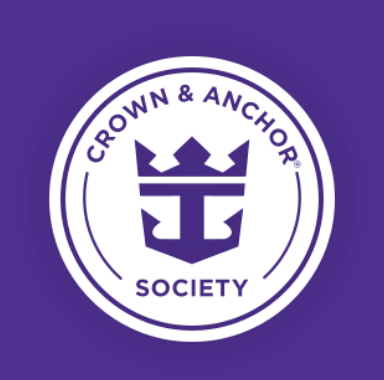 Diamond Plus (6/7)
543
Reputation
Never mind, I see it is just 2 people. I'm in a 2BR GS and it is asking $950 pp minimum for a Star Loft Suite and $850 for a 2br Aquatheater - I put in "weak" bids for both. It was $3200 pp for the Royal Loft Suite - too rich for my blood. I'm actually happy with my 2br GS as it has one of the balcony jacuzzi's that I am looking forward to using - but I would try Star class for the right price. I actually don't think we are really Star class people - I had a large suite that had a butler many years ago on Celebrity Century and my wife and I really didn't know what to do with him.

When it says per person, are they counting everyone in the party? or just the first 2?

I got mine also. Trying to decide how much it's worth to move from Sky to Star class.

I am guessing that they will just reappear when Royal is ready for them to. I will be annoyed if I have to take another selfie.

Still says Oct 7th for my Thanksgiving cruise. We had already checked in so hopefully it will all be as it was when it reopens.

I would be interested in what you had to go through to bring the 14 year old daughter's friend along.

wordell1 reacted to a post in a topic: Plan for the worst hope for the best Symphony September 4-18 21

wordell1 reacted to a post in a topic: Thanking my lucky STARS that cruising is back (a Symphony Star Class family blog)

wordell1 reacted to a post in a topic: Thanking my lucky STARS that cruising is back (a Symphony Star Class family blog)

In October you will be pretty safe with mostly shorts. NJ can be cold in mid Oct but its not exactly winter yet. You will be pretty far south by the time you wake up for day 2, same on the way back. I would bring 1 or 2 fall weather items like a light jacket or sweater you could put on if needed. You will need something to board/disembark anyway and it may be cold that time of year in NJ.

Given that some all of the upheaval over the past year and a half, there are plenty of reasons why people would cancel. I don't think they are cancelling the reservations of people who are willing and able to cruise. I agree that it would be interesting to see if they would if capacity were over a certain percentage.

I was there pretty early in June. They definitely had coffee but I did not see anything else. Keep in mind that anything like that requires a server these days so its possible that they had them pre-covid and don't now.

I suspect that the answer would be no - but it never hurts to ask. Maybe a few very nice tips would get it done.

You will have to schedule times in Adventure Ocean - they will be limiting capacity so you won't be able to have the kids there as much as the pre covid days. You will be able to go into vaccinated areas as long as your children are not with you. You will receive a list of vaccinated/non vaccinated areas before you cruise - it may change between now and December. It will be fun even with the restrictions!

You make a reservation for your meal when you check in and they have a sit down table area for your meal - It works like a specialty restaurant. They do have waiters serving drinks at the beach/pool - they may be able to bring you something to snack on. Worst case, you could always walk out to one of the free food areas.

I went with 12648 on Oasis because the jacuzzi was more to the side. This was based on a few pictures. I will see it live Thanksgiving week and would be happy to report back.

I'm seeing the same. It is probably a glitch in the system.