 Posts

1,161

Joined

Last visited

Days Won

1
Recent Profile Visitors
The recent visitors block is disabled and is not being shown to other users.
wordell1's Achievements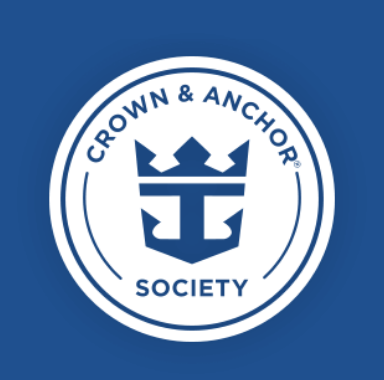 Pinnacle (7/7)
1.5k
Reputation
They are easy to use and can be done in a hotel room. Takes about 15 minutes. Results are emailed and loaded into the app within a few minutes.

The price is attractive. I actually bought 100 shares back during Covid when it was trading at $36. It was over $100 pre Covid but has taken on a lot of debt to keep things running. RCI has good cash flow but still is not reporting a profit post covid. - The entire market is down, and a recession seems to be on the horizon - none of these things are good from an investment perspective. The good news is that capacity is up and Covid is entering the rear-view mirror in terms of its effect on the industry. The biggest concern in investing is bankruptcy. If a company you own stock in ends up in bankruptcy, you will end up with pretty much nothing on your investment. The company may reorganize, but there will be new owners - not you. If you buy RCI today, you are betting that this will not happen. If it doesn't, you will almost certainly make money in the long term.

VoidoftheSeas reacted to a post in a topic: Wonder of the Seas - June 2nd - June 9th 2022 Western Mediterranean

I actually don't know. We will have plenty of time to fill it out before we would need to get off in Barcelona and Mallorca if needed.

It can be used either way.

Let your waiter know that you are trying to make the show. They can move things along if requested.

She should plan to be at the meet and greet that typically happens on the 1st night at 7 or 8pm. This is often where kids will form groups. There will be plenty of kids in her age range.

They will be able to make most drinks, including frozen drinks. They are free, so this is a good time to try some new ones!

I've been there twice. It's worth it in the $79 to $99 per person range. I wouldn't pay more than that. It's nice and has a very good lunch, but the free areas at PDCC are also really nice.

If it's been a while since you cruised, you will notice that both are less formal than 10 years ago. In general, the world is less dressy than it was. You will still see people dressed up, but I rarely see Tuxedos and formal dresses.

I wouldn't count on it. You should fill out the Guest Special Needs form. Royal can usually provide authorized extension cords and distilled water for your CPAP. https://www.royalcaribbean.com/resources/guest-special-needs

If both my wife and I are Diamond, do we both get the discount on the press/dry cleaning and laundry bag, or is it only one per stateroom?

You can also get some European outlet adapters that will allow you to use the EU outlets that will be there.

It's one of the reasons that I like a moderated board! Way too much misinformation and crazy talk on facebook and the "other board". There is a great community here also to go along with the steady stream of information you provide.

Just be aware that this group is largely unsupervised. They are allowed to come and go from the teen area as they please. There are scheduled activities, but the kids are not required to attend. They often hang out and find things to do around the ship outside of the organized stuff. I trust my son not to get into (too much) trouble, but some parents are not comfortable with this set up. He is 16 now and we are about to go on his 4th cruise as a teen. He has always found a group to spend the week with and has always had a great time. You know your daughter best, so you are the best one to decide where she belongs. I recommend getting the Zoom internet and using a web-based texting app to keep in touch with her. Set some meet up times, etc.

speak to the AO staff about getting your child moved into the teen group. I was able to do this with my son at 11.