Posts

24

Joined

Last visited
RBo's Achievements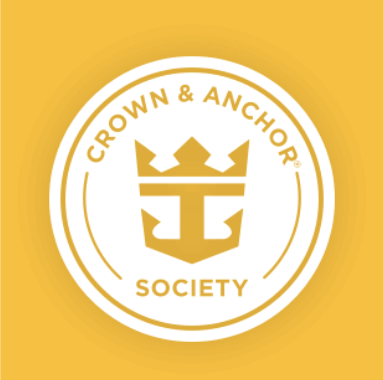 Gold (2/7)
16
Reputation
Just saw @KruisingKrystal posted a smoothie question about Odyssey yesterday. Even though Odyssey is out of the question, I'd still like to know about using vouchers on ships with a Vitality Cafe.

Can C&A drink vouchers be used for smoothies or health drinks at the Vitality Spa? We're on our first cruise as Diamond next week on Odyssey, and was curious if anyone knew.

We will be sailing Diamond for the first time in a couple weeks on Odyssey (20Mar2022). A few days ago I saw a post from @Matt about Royal bringing back some C&A benefits, and among them was the "Chef's Choice Gift/Amenity". I am guessing this is probably some additional/nicer treats other than the Welcome Aboard cookie plate we had been receiving under Emerald. Am I close to being right with my guess?

We made it to Labadee on Feb 15 on Mariner. Captain Tor said ours was the third docking since reopening. IT WAS AS BEAUTIFUL AS WE COULD EVER REMEMBER!!! Spent the entire day on Adrenaline Beach.

Just a few minutes after my last post, went back into payment history and it showed PAID IN FULL.

Yep, I fired up the app and paid the remaining balance...and got got the error saying payment couldn't be confirmed.

Is it just me, or is anyone else having problems paying a remaining balance online or via the app? Got the email reminder about making final payment for my March 20 Odyssey cruise due February 20. So I thought I'd go ahead and get that out of the way a little early. I fired up the app, clicked the button to Pay remaining balance, entered my reservation number, last name, and when I try to select my ship, no ship names appeared in the drop-down. I even entered the departure date and still no luck. It won't let me past without the ship name. I feel like Heimdall the Gatekeeper is blocking the portal. Ugh... Before anyone suggests i shouldn't sweat it, my TA will handle it, I booked this cruise directly with Royal. I tried going through the C&A website and selected to pay via the Manage my cruise link. Still no ships show up. I tried all the cache clearing & security tricks, tried 4 different browsers. ROYAL. PLEASE. TAKE. MY. MONEY! I don't have time to sit on hold for an hour tomorrow!

Enjoy! Not a Carnival fan myself. Our first Carny cruise was in 2018 on Sunshine out of Charleston, SC. Ship was nice but felt claustrophobic with few open interior spaces, mediocre entertainment and a lackluster-monotonous MDR and Lido. Ate at Guy's Burger Joint most of the time. My wife just canceled a May 2022 cruise with my daughter and granddaughter because of Carney's confusing and mysterious limits on exceptions for unvaxed children under 12 and medical exceptions. For all 2022 sailings, you must file for an exception by Feb 17, 2022. The exception is held in suspense until you pay your cruise in full before 45 days to sail. Two weeks before the sail date they will tell you if your exception was granted. If not, you are only offered FCC and no refund option. Nope!

I noticed a few weeks ago that Celebrity posted their Fall 2023 Eastern Canada & New England Itineraries, but Royal hasn't yet. Any idea when that might happen?

Sorry, I meant the graphic at the bottom of your post showing which RCL ships you have sailed and are booked on.

PG Cruiser, I love the cruise tracker widget you have at the bottom of your post. Is that something tied to an app or some other thing you found on the interwebs?

RBo reacted to a post in a topic: Mask Policy Update / Casino Smoking ban - received this email today (Jan. 20, 2022)

RBo reacted to a post in a topic: Mask Policy Update / Casino Smoking ban - received this email today (Jan. 20, 2022)

Looking forward to NOT porting in Nassau and going back to Labadee for the first time since 2018 for us!

Wife and I are booked for this sailing for our 40th Engagement Anniversary! We are excited to hear that Labadee is closer to reality since Harmony docked there on 1/27!

Congratulations! We are on the brink... Mariner 2/12-17 will be that cruise for us where we cross over the Diamond threshold, but even more excited to travel as Diamond a month later when we sail Odyssey March 20, and again on Mariner to Bermuda in September!

With the news about the construction delays in the DR, has RCL added Labadee back to Anthem's 2/11 itinerary? I am on Mariner 2/12 and RCL never changed our itinerary. Just curious.