 Posts

29

Joined

Last visited
Recent Profile Visitors
The recent visitors block is disabled and is not being shown to other users.
bazingau's Achievements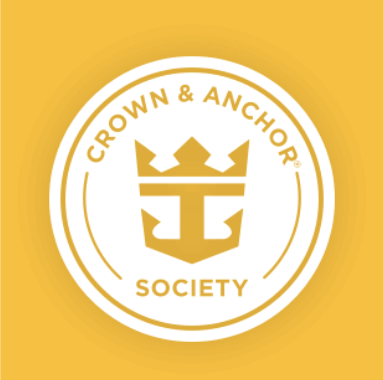 Gold (2/7)
15
Reputation
@AmbitiousAliciawe actually ended up renting a car from the port to LAX so we could do some shopping and lunch on our own. Since there were 6 of us, it was much cheaper to rent the car than pay for each of us on the excursion.

Sorry for bumping this, but are lobster nights only on the 7 night cruises? We will be on a 5 night but people say there are 2 dress to impress nights.

Those tests are $70 for a set of 2, so $35 each. You can also get $7 $12/test back from insurance on them. There are also a lot of people selling the emed tests because the US got rid of the re-entry testing requirement. I saw some people in FB cruise and travel groups selling them for $20-$25 each. Just double check the expiration dates to make sure they work for you.

Navi 5-night: Saved $400 on cabin 1 (KSF) and $100 on cabin 2. Happy as a clam!

Are points important to you? If you reprice as solo, I believe you get double points for sailing solo. Probably best to see what the price for the same cruise would be as a solo and then decide if it's worth it. It might have even gone down. I repriced an upcoming sailing for KSF and checked the 2nd cabin (with no kids) for the heck of it - it also went down due to some other discounts. So you never know.

Why does she need to go to the Casino? Every swipe at the arcade, the game tells you the balance on the card and asks if you'd like to proceed. You can click "no" and it won't deduct anything.

I think they're having a materials/bottling shortage for the aluminum cans and bottles. We had plastic bottles on Navigator a couple weeks ago.

Confused why CWC wouldn't apply? OP said they booked (obviously before March 31, 2022 based on the time of his post) for a cruise this September. All this is within CWC. He would just get issued FCC for any amounts he has paid and he'd be able to use it for up a year after the original sailing date. Seems like that would be a good option after he recovers?

The survey is so confusing because it doesn't ask if we were invited to complete the survey. It asks if we were asked to provide positive reviews. If they changed the question so that it actually says what it means, that would be great. The way it is worded now seems like a penalty for servers being too pushy.

bazingau reacted to a post in a topic: Gluten Free (Celiac) Dining Review - Royal Caribbean - Harmony of the Seas

@MomtoARQI thought the terms stated that you had to book through RCCL in order to use the OBC from myvegas? I would be surprised if a TA would be able to apply it. I don't have a copy of the terms, but I recall they were pretty restrictive so we never redeemed points for it even though we have tons of points and they were available multiple times.

Can you email Club Royale at

[email protected]

to see if they can connect you with a supervisor who can sort it out? Isn't this still under Cruise with Confidence? I wonder if you can cancel and start over?

@MattPlease consider making more YouTube content! I'm sure they take a ton of time to produce, but I really enjoy your videos. Then the snipers can't steal your ideas (well, at least not before you've already beat them to the punch).

I saw on the mlife website that you can call a phone number to link your mlife account with Royal Caribbean to get some additional perks. I'm a lowly mlife Pearl, so all I would get are quarterly cruise offers and an entertainment tour (some reports also mention a departure lounge - but I don't see that listed anymore). While the perks aren't too exciting for Pearl, I wouldn't mind getting the cruise offers just to check them out, but when I called the phone number, the rep got my mlife number, my crown and anchor number, put me on hold for a few minutes, and came to say that there's nothing to link because I don't qualify for OBC. I don't know what that means - so they don't link accounts unless you get OBC? So Pearl and below will never get linked? How would we get the perks then? Here's what it says on the website: "How do I access my MGM Rewards Benefits with Royal Caribbean or Celebrity Cruises? MGM Rewards members must validate their tier status by calling Royal Caribbean at (1-800-762-0702) or Celebrity Cruises at (Platinum & NOIR: 1-888-858-4478; Sapphire, Pearl, & Gold: 1-855-227-2537). Benefits must be requested at the time of the initial booking and at least ten (10) days prior to the cruise's departure date."

@KristiZhow long was the ride from LA to the port? What car service did you use? Thanks!