Posts

51

Joined

Last visited
Kayleigh's Achievements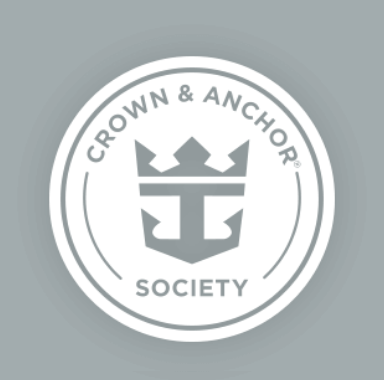 Platinum (3/7)
57
Reputation
Go for Mariner! Never been on Indy but I thought Mariner had some great bars! Plus, can't go wrong with an extra day!

They let us so maybe it was their mistake

Keep checking back if you want an earlier time. When our check-in opened up, they only had 1-3:30 open. I chose 1pm seeing that we could check-out of our hotel at noon. We are now 69 days away and they opened up the noon slot. I honestly think it's another RC IT issue. Plus with COIVD, the ship may sail away later than 6.

That's weird. I was able to check in for my Adventure of the Seas cruise on 11/17 out of Galveston. Maybe they are waiting for her test cruise (IMO they are cutting it close) ?

Has anyone done this excursion in Cozumel? My husband and I are looking into this and would like to know more (time-all day or come and go as you please, food drinks available-do we need to bring cash) Thanks for any input!

Thank you all so much for your feedback! Looks like this will be tonight's dinner discussion haha ?

Hey everyone! My husband and I are going on a 5 day Western Caribbean in November on Adventure and I am wondering, for those who have been to Costa Maya and Cozumel, which excursions were your favorite? I've heard that the ruins are better in one place than the other...yes/no? Also, are the beaches and shops all within walking distance from the ship or should we look into getting a taxi? 86 days and counting! I can't wait! We haven't been on a cruise since January of 2020! We were supposed to be on Oasis last September but Rona had other plans!

The same goes with mine! I received mine at our local convention center and the only thing that is handwritten are the dates. My husband went to CVS and they wrote the dates and location. I just logged into my online chart with my doctor's office and printed the page showing when I got the two doses. I'm adding it with my vax card! We leave on Adventure from Galveston in 93 days and I am not about to risk being denied boarding! We have waited far too long to this! It's so sad that people are creating fake vax cards because they are beginning to ruin it for others ?

My husband and I have been into Palomas lately (tequila-we prefer espolon, grapefruit juice and soda water or Fresca)!

My husband was lucky enough to "win" the "free" cruise. Granted this isn't the itinerary or ship we would like, but for the price it will be just fine (especially after this past year)? When we called to book the cruise we asked about cabin upgrades. If we kept the inside cabin, we would have only paid about $98 (tax and port fees). We decided to upgrade to a balcony cabin and only paid $469! On our cruise last January, I had enough saved up to get a $50 on board credit (I think my husband did too and we were able to combine to get $100 OBC). I tried to get the $100 OBC for this cruise and unfortunately you can only redeem one benefit/person/booking.

Welcome! So sorry about your experience with Carnival! I would recommend you go to Matt's YouTube channel and watch his videos! He has tips and tricks, what to do and not to do and so much more (videos about the ships, islands, excursions and ports of call)! Also, skim around the blog! You'd be surprised how much this wonderful community can help (whether it's asking for help, opinions or just to vent) You'll have a great and memorable experience with RC!!

My husband was able to bring his CBD. We had it packed away with our other toiletries and nothing was confiscated. I think he had a smaller bottle anyways.

That is what I was telling my husband about our cruise in November. I'll believe we'll be cruising when I am officially on the ship ?

Thanks @Matt! I'm pretty sure we will book it, but just wasn't sure with the battle right now with Florida and the CDC.

Good morning! I tried searching for a topic similar to this but couldn't find much, so I apologize if this has been asked and answered. My husband and I were thinking last night of booking a quick 3 day sailing on Freedom July 23-26 out of Miami. He loves the idea that the ship could be at reduced capacity and we want to see how all the new protocols are playing out. With everything going on with the CDC and Florida, do you think this cruise will happen and/or is safe to book? We do have a cruise on Adventure in November (which we think and hope by then, everything will be fine) but have the itch right now to get away for a short weekend (plus celebrate my birthday haha ?) Between the two of us, we have a $500 FCC to use and would love to use it for this cruise but don't want to risk booking and having everything cancelled once again. Thanks for you help on this!