 Posts

89

Joined

Last visited
Recent Profile Visitors
The recent visitors block is disabled and is not being shown to other users.
MTNeedsAVacay's Achievements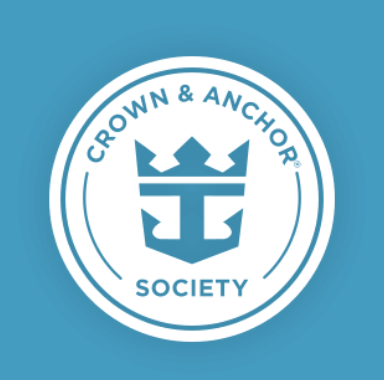 Diamond (5/7)
71
Reputation
MTNeedsAVacay reacted to a post in a topic: I wish the website let you choose your specific date/week

MTNeedsAVacay reacted to a post in a topic: I wish the website let you choose your specific date/week

MTNeedsAVacay reacted to a post in a topic: I wish the website let you choose your specific date/week

MTNeedsAVacay reacted to a post in a topic: By Land or By Sea - Radiance Cruise Tour 3B - June 6-17, 2022

MTNeedsAVacay reacted to a post in a topic: By Land or By Sea - Radiance Cruise Tour 3B - June 6-17, 2022

This happened to us twice this year- first time in April, my husband and I took our tests and the same time; he got his results back in less than an hour and mine never came back. Called the Walgreens and they said I could pick up a physical copy of my results. We were lucky the Walgreens is just down the street from us. The second time was a few weeks ago, 3 of us tested at the same time. My daughter and I both got our results back in about an hour, but nothing for my husband. He called the next morning and finally got a hold of someone who told him he didn't get results because his test was inconclusive. Why he didn't get an email with that information too is weird. Then he went back to retest, and after that a few hours, still didn't get an email with results. So he called and we were able to pick up the physical copy. All this to say, testing was free (unlike the proctored at-home tests), but be prepared for some possible glitches! Have a backup plan just in case, and test as early as possible to give you time to pick up results or retest!

RCIfan1912 reacted to a post in a topic: Cape Liberty Bayonne Earliest Time for Entry for unvaccinated children needing covid antigen test for July 8, 2022

Another tip - bring lots of things to keep your kid entertained while waiting for the results! Snacks, toys, activities, tablet, whatever. It's literally just a bunch of rows of chairs to wait in, so it's not much of anything to keep them busy!

We sailed on 6/17 from Cape Liberty on Oasis with an unvaccinated 3 year old as well. We had 11am boarding times, but to be honest, I don't even know if anyone was checking boarding times. We arrived around 10:30 and it was just a massive line of people. Eventually, someone went around and split the lines up - one line for families with kids under 12 (didn't matter if vaccinated or not), and one line for anyone without kids under 12. That seemed to work to get the line moving, but I really don't think they checked boarding times. My father-in-law had a 12:30 check in time, and he was with 3 other adults all with 11am, but he was still able to board with them. When waiting for results, we had no problem getting service (we have verizon). I refreshed my email every 5 min or so, and within a minute or so of getting the email, I also got a text saying the results were ready. Even if you miss the email, I believe they had employees calling out names when results were in if you hadn't seen the email.

Apologies for the delay in responding. At this point, you are already onboard, but i'll still share my experience in case others are wondering! How was the staff did you feel they were understaffed? - I didn't necessarily feel anything was severely understaffed, but it was CROWDED. Our biggest negative experience WRT the crowding was in the MDR. We had my time dining, but requested a table for first seating when we boarded. On the morning of day 2, we received a notice that we were taken off the waitlist and given a table (for 7 people) for 5:30 seating. But when we arrived at the MDR to sit at our table, we were packed in like sardines in our section. It was a nightmare trying to maneuver around all the chairs and tables to get to our seats, and once at the table, it was entirely too small for 7 people. Our waiters that night were doing their absolute best, but it just seemed they tried to cram way too many people into the MDR. In all honesty, they never should have given us a table for early seating and should have made us keep the MTD, but we definitely appreciated the effort they made to accommodate us. We ended up eating in the Windjammer the rest of the cruise, which was just fine. How was the seas (was it a smooth ship)? - Never felt the ship! Very smooth sailing. Were you at full capacity ? - I don't know exact numbers, but I'm fairly certain we were over 6,000. I overheard a manager in the Windjammer say something about the next sailing having 500 more KIDS than our sailing, so I don't know if that's actually the case, but I wouldn't be surprised. How was Coco Cay with 2 ships being docked there? - Good for us, as we got there first, a solid 2 or 3 hours before the Enchantment. The island felt pretty busy just from Oasis, and since Enchantment is so small, it didn't seem to make that much of a difference. We got off first thing in the morning and had our free reign to pick any chairs we wanted. How were the shows and what stood out? - Aqua show was great, and my kids loved the ice skating show. Cats was just meh - the actors and costumes were wonderful, I think it's just the play in general wasn't our thing. Hope you enjoy your sailing!

We've got a sailing on Enchantment in November 2022 and a sailing on Harmony in Feb 2023. In the app, I'm unable to select/view the November sailing - just says "Check back later for more details." However, I'm able to select/view the Feb 2023 sailing, despite it being 4 months later. Any ideas why this might be or others experiencing the same thing?

Yes- we are a family of 4. All had 11am check in time but 2 days ago both of my kids randomly had their times changed to 10am but my husband and I still show 11.

11 negative tests for our group! We have 11am check-in times. Although I did notice my 2 kids' check-in times randomly changed to 10am?? Anyone else randomly have their check-in time changed? Can't change it back to 11 as the only other times shown are 10am or 2pm. Either way, we are driving up from VA tomorrow morning, so it would take a miracle to get everyone up and on the road in time to be there by 10am, so we'll all just plan to board at 11. Safe travels everyone! One more sleep!

Personic Healthcare. We are in the northern Virginia area

2 more days! We took our unvaccinated 3 year old for her PCR test yesterday and already got the negative results back! The rest of the group is going for antigen tests today.

I think ultimately you'll have to decide which factors are most important to you- the ships with less children will likely be smaller ships. However, you will also get plenty of singing/dancing/entertainment on smaller ships as well. If you decide a bigger ship with the extra bells and whistles is what you want to experience, try to find a sailing during the school year, as those also will generally have less children than a summer or holiday sailing. I think you'll have a great time regardless of what you decide! Good luck and happy sailing!

Group of 11 here! So excited! This is a sailing we had booked for June 2020 that we lifted and shifted to June 2021, and then again to this year! Keeping fingers crossed for all negative Covid tests!

Yes- we had no problems asking for pureed foods for our littles when we brought them. Our waiter or the head waiter would come over every night and ask us what we wanted for the baby that night. We usually asked for peas, carrots, or sweet potato. Be clear when you order if you only want the veggie pureed. Some times I felt like there may have been some added salt or butter (or maybe they steamed/boiled it in salty water), but it wasn't that big of a deal for us. Also, they also gave us huge portions (like full adult size soup bowl), so just gauge it after the first day to see if you need to just order one for the babies to share. As a previous poster said, if your grandbabies are also able to eat soft foods instead of purees, I have no doubt the kitchen would accommodate that as well!

I am really enjoying this blog! Great work and enjoy the rest of your trip!