 Posts

41

Joined

Last visited
Recent Profile Visitors
The recent visitors block is disabled and is not being shown to other users.
MTNeedsAVacay's Achievements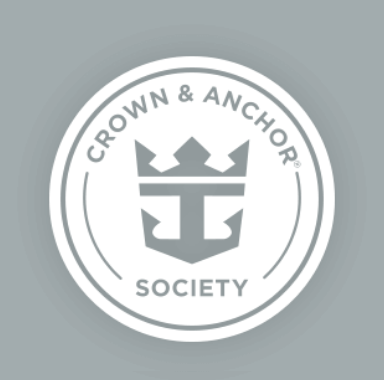 Platinum (3/7)
27
Reputation
MTNeedsAVacay reacted to a post in a topic: Mask Policy Update / Casino Smoking ban - received this email today (Jan. 20, 2022)

MTNeedsAVacay reacted to a post in a topic: Mask Policy Update / Casino Smoking ban - received this email today (Jan. 20, 2022)

MTNeedsAVacay reacted to a post in a topic: Mask Policy Update / Casino Smoking ban - received this email today (Jan. 20, 2022)

MTNeedsAVacay reacted to a post in a topic: Mask Policy Update / Casino Smoking ban - received this email today (Jan. 20, 2022)

So sorry to hear about missing Aruba after you were really looking forward to it, but it sounds like you are making the best of the situation. Sending good wishes for the remainder of your journey! And I hope you are able to make it to Aruba one day. Happy new year!

I had the same thing happen on our October Odyssey cruise. Keep pestering the

[email protected]

email account. I finally got a link with our photos about 3 weeks after our cruise that was sent to me from a customer service representative. Then about 2.5 weeks later, got the automated email with the link to download the photos that I think was what we were supposed to get to begin with. On a positive note, and I don't know if anyone else lucked out with this, but when I got that first link from the CS rep in response to my constant emails, I was able to access all 105 photos from our cruise, not just the 50 I had picked out and paid for. When I got the automated link for the downloads, I was only able to download the 50 photos we had chosen on the ship.

Limited capacity and the attention to hygiene/testing/vaccine requirements - haven't felt much safer anywhere else with our 2 young kids. eMuster drill was an absolute game changer and probably the best thing to come of all of this. Only sailed once in 2021, but it was on the brand new Odyssey, which we got changed over to from a dirt cheap booking in a Jr Suite on the Independence, so that was also an awesome surprise that we loved! It was our first time sailing an inaugural season, and it was totally unplanned.

WAAAYTOOO reacted to a post in a topic: Who has the most sailing nights coming up? Me - 47 thru March

19 actual nights booked on 3 sailings - 4night Mariner in April (regular points 1x), 7night Oasis in June (double points), 8night Enchantment in November (double point and suite, 4x) - for a total of 50 C&A points and will finally hit D+.

Does it say the same thing when you view your reservation in the Royal app? I know on my it says something like "Check-in opens on [date it opens]" I would imagine that since yours is the first sailing, it might not open until 30 days out, but I don't really have any hard evidence to support that.

I have the same issue for a 4-night Mariner sailing in April. Originally scheduled for Cozumel, but a few weeks ago got changed to Nassau and Grand Bahama Island. Cruise planner shows the Bahamas itinerary, but all of the excursions are still for Cozumel, so I have no idea what any of the sales might be, but I really don't want to spend my day on the phone with Royal.

I know! I definitely read the articles last night! So strange.......

Interestingly, I can't find those references on the Travel and Leisure site anymore. The links just bring up a list of all Black Friday deals, and no mention at all of the RC giveaway..... And a search of the site also doesn't bring up anything.

No real answers for you, but I'm on that same sailing! Fortunately, we've been to Cozumel several times as well as the Bahamas, so we were unfazed by the change- just a short getaway for me and hubs without the kids. But I can understand your frustration if you booked that sailing specifically for its original itinerary. Would you be able to cancel under CWC and switch to a different sailing? I'm not really sure all the rules of that.

I've never specifically asked about bed rails, but with my young toddlers, we just put lots of pillows around them and tucked them in tight. Never had an issue. I know you mentioned your toddler sleeping on the main bed, but if you have the convertible sofa in your room, that bed is lower to the ground, so less distance to fall if they do roll off.

We received a separate email to register our kids about 2 weeks before sailing. You don't have to chose a separate time. Just fill out the forms so they have all your info ready to go when you check in at your regular time. Happy sailing!

Looks like it was not a fire, but possibly a chemical reaction that caused smoke. Apparently it was resolved quickly and everyone is continuing on their business as usual. https://cruises-info.com/false-bravo-code-onboard-jewel-of-the-seas/

Hi Tabitha- Several of us have had a similar issue from sailings around the same time, which we discussed in the following thread: Bottom line is reach out to

[email protected]

with your info, and hopefully you'll get your photos soon! I was on the Odyssey 10/17-10/23, and just received my photos this morning, after several emails to Royal Focus and RC customer service.

Just want to update that I just received the photo link this morning! I was going direct with the RoyalFocus email, instead of the normal customer service. Here's hoping the rest of you receive your photos soon as well!