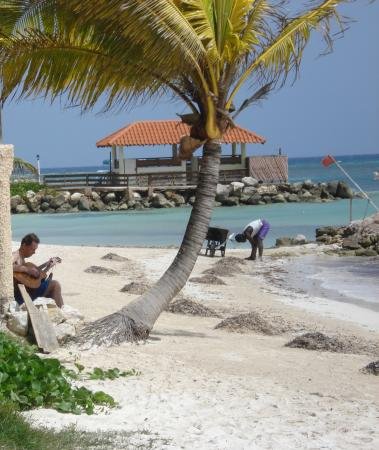 Content Count

372

Joined

Last visited

Days Won

1
About Hoski
Rank

Diamond Plus


Birthday

August 25
Profile Information
Gender
Location
Interests
Recent Profile Visitors
The recent visitors block is disabled and is not being shown to other users.
Hoski

reacted to a post in a topic:

Purchasing Bottles of Wine from RCI

CoupleOfCruisers

reacted to a post in a topic:

Drink Package Price Increase!!

Hoski

reacted to a post in a topic:

Holiday Cruises

Thank you I was looking for this email.

Hoski

reacted to a post in a topic:

UK vs US Booking

Hubby and daughter did it on the Allure and it was great. Other daughter and I did it on the Navigator and it was horrible.

If you buy the dining package for specialty restaurants it isn't good on the holidays. They sell special holiday meals in the specialty restaurants at a higher rate.

I find it very helpful if you have children. It keeps my active daughter busy at dinner and bedtime.

We weren't given a discount at Emerald but told it started at Diamond so if that is different I'd love to know as we have an October cruise coming up. Does anyone have a copy of the in cabin letter for Emerald?

WAAAYTOOO

reacted to a post in a topic:

Hibachi and UDP

We were able to do it on the Allure in May and did not get the upcharge for extra protein.

YOLO

reacted to a post in a topic:

Lessons Learned: First Time Family Cruise

It's best to book the other person now and then cancel them if they don't go so you aren't repriced at a possibly higher rate. They can also be a no show if you don't want your room changed.

Too late for you but the Anthem was added to the regular Royal app just this past week. To avoid disappointment in the future make your dining and iFly reservations ahead of time on your cruise planner. I have all of ours booked for October.

Another note of comparison is that NCL does not include water and specialty coffee with their drink package. However, if you would like to upgrade for about $30 a day to the Ultimate Drink Packages those items as well as any priced alcoholic drink is covered. We passed on the upgrade for our Thanksgiving cruise. I will buy my specialty coffees and order water for the room. Their room water packages are very reasonable in price.

JLMoran

reacted to a post in a topic:

Drink Package Price Increase!!

I was thinking the same thing. We started cruising again last year after many years of all-inclusive because my husband got a free cruise from a casino. We have achieved Emerald already and continue to travel on free cruises. When we previously cruised we did Carnival and NCL and I really loved NCL as they were the first Freestyle. So hubby got a free certificate for NCL and we will be going over Thanksgiving to see how it compares. We got the free beverage package and other perks so our cruise cost us a little over $900 for both of us. Drink package on RCCL would cost us about $800. That being said I would not pay the $100 a day NCL charges without the free perk. I'm thinking RCCL might be losing me as a package customer if the packages keep up this high. $50 is where I feel my limit is. Usually we have two free cabins so hubby could purchase it in his cabin because he drinks more but I will skip and pay as I go. If it is just hubby and I then we would buy it because we would be in the same cabin. Seven more nights and I will get Diamond drinks plus I get free casino drinks so I will just be more selective when I drink my alcohol. I think a giant price jump in packages may cause people to at least try other lines such as NCL.

PRebecca

reacted to a post in a topic:

Frequency of Alcohol Fuelled Incidences

jill wozhere

reacted to a post in a topic:

Frequency of Alcohol Fuelled Incidences

Security steps in pretty quick and usually most people won't even know there is a problem. In May one lady who we were friendly with lost her alcohol package for 24 hours because she could not make it back to her cabin alone and security had to help her. She is elderly and enjoyed a few too many. She waited out her 24 hours and then was more careful. She really is a nice lady. We've heard stories of others losing it for the rest of the cruise because they caused and issue. They will turn over people to local police at the next port or the home port if they cause an alcohol related issue. December 2019 a guy and his step-son got into it when the step-dad was pretty lit. RCCL wouldn't allow the dad back in the cabin because the son was a minor, dad had to "find somewhere else to sleep" and when we arrived back at Ft. Lauderdale the police met the ship and did interviews. No charges were filed. Our second May cruise security spent the night outside a cabin reading. The must have restricted the passenger to their cabin for the remainder of the cruise.

Richk

reacted to a post in a topic:

Total Virgin!

PRebecca

reacted to a post in a topic:

Door Decor Stuff

If you have early bird you will be on early enough to sit together. I fly Southwest all the time and sometimes we get it and sometimes we don't. Depending on how many people book it will depend your boarding number. I have never not found seats together if we had early bird.

Yes if you don't need the Miami airport.

Yes it is very close and when you get off their shuttle is there waiting because a lot of people use them. We used them in May and have them booked again for December.