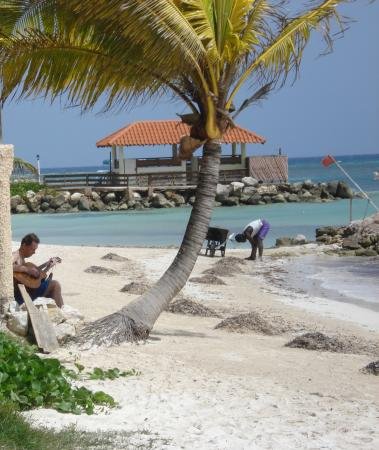 Content Count

553

Joined

Last visited

Days Won

1
About Hoski
Rank

Diamond Plus


Birthday

August 25
Profile Information
Gender
Location
Interests
Recent Profile Visitors
The recent visitors block is disabled and is not being shown to other users.
Hoski reacted to a post in a topic: Port Canaveral projects slow return to sailing in 2021 with 50% cruise ship capacity

Hotel/resort in USA with indoor water park like Splash Lagoon or the Wilderness Lodge one? I've created a list of backups but most of them require a passport except San Juan. Hubby and I already have flights for there so trying to decide if we want to spend a week there or switch it up.

We are currently backup planning in case our August cruises get canceled. We were canceled for a family cruise in June so we are heading to Mexico July 1st to replace that. The beginning of August hubby is supposed to take all 3 kids cruising and give me a break at home. They may end up in Ft. Lauderdale. The end of August is supposed to be a couples cruise and thinking either another all-inclusive or Atlantis in the Bahamas. We cruise on casino cruises so each cancellation and replacement trip costs us a lot more than the cruise would. Start running some numbers on places you would like

I love the concept but found the execution lacking. Mine wouldn't work in the casino and hubby's wouldn't work on the door. Taking it off to hand it to someone for a drink ended hubby's use of it.

I had read the article and looked at the numbers as well as discussing it with some other people. My take is the cruise lines and islands need each other. Yes the islands would prefer people to come and stay on the island but in a lot of cases that isn't realistic. None of these islands can house overnight the number of people who arrive by cruise ship. Also, the flight options and costs make it less likely these same people will visit for an overnight stay. The people who fall in love with an island because they visited it on a cruise will return and stay for a vacation but that will be

Our family would do it in a heartbeat, either no stops or private islands. However, we do enjoy ports and wouldn't want to do it for every cruise we take. I could enjoy a few of those until things get rolling again though.

We asked for the 125% on 3 of our cruises and it has been almost two weeks and no email so we can apply it to a future cruise. Someone had said they didn't get an email but after a week they called and was able to apply it. I tried and it did not work. I did not save a copy of the online form I filled out for the canceled items. We have 5 or 6 cruises booked and I want to apply it to the ones I know we will spend it on. It totals over 2k so I wish they would hurry up because I have some excursions I want to book but don't want to spend more money.

If you want to swim with dolphins Cozumel is the place. We cruise often and Cozumel has the lowest prices for dolphin excursions. Our family really liked it and found a great price during a cruise planner sale.

Every cruise we have taken with Royal has been a casino cruise and most were free but we receive C&A points and are diamond. We would be diamond plus except for canceled cruises.

In our area the machines are back on and working. I hope the ship does not eliminate them as you can get very few different sodas from the bar.

melmar02 reacted to a post in a topic: Can't book both Thrill waterpark and Chill Island beach beds - calendar conflict?

They automatically shifted ours to the new person except they didn't give my 8 year old my drink package, They canceled that.

We try to exclusively use Southwest for their change policy because we've gotten screwed from other airlines. I noticed their flights are really limited and selling out quickly so I don't delay booking.

Grandeur August 6th $44 finally Freedom August 23rd $41 Adventure September 5th $44 Freedom November 22nd $41 Anthem December 19th $51 We're happy with those prices. Most were that low yesterday but the 1st one didn't drop till later today.

They have a very large variety. My daughter loves it.

Both times we booked cabanas the cabana number was on the ticket we received in our stateroom we did not have to wait till on the island to find out which one we had even with two ships in port. If we purchased one and the price goes down we purchase under another name before we cancel the first one.