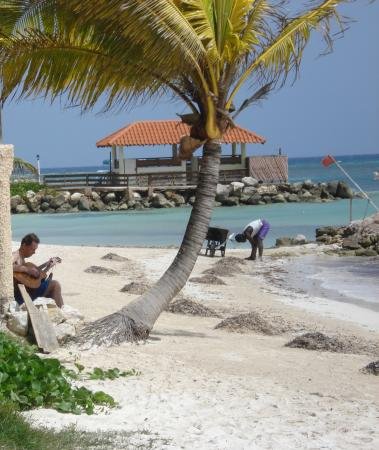 Posts

570

Joined

Last visited

Days Won

1
Everything posted by Hoski
It depends on the state you are from because the onboard prices are way below what we pay in PA.

A grand suite is a lot more room and for 9 nights will be more comfortable. We enjoy the extra suite perks like unlimited drinks evenings in the suite lounge with snacks and lattes. Some suite perks aren't happening right now because of Covid but depending on when you are sailing they may be back.

It's raining in Johnstown today but we are not flooding again. Some Johnstown folks will be on next week but hoping not floods.

I have to agree that there isn't enough information about the excursions from Royal. I'm trying to plan excursions with kids and would love to know how long the ride is.

Does anyone have a recommendation for transportation from the cruise port into Rome? We have a Airbnb for 2 nights after the cruise before we head to Madrid.

I know it's a long shot but does anyone know a reasonable place to get cruise/beach/sea themed Christmas stockings to take on a cruise? We will be on the Anthem over Christmas and Santa needs to stop by our cabin. We value experiences over presents but still need to do a little something. I've seen some nice ones for $40 to $50 but that is way too much to spend on each when I need five.

Depending on how many are in your party you may want to grab a cabana in the water park. With family of 5 we find it about the same cost and we can enjoy relaxing in between rides. Plus food and drinks delivered. You get up to 6 people in those cabanas.

Family of 5 booked for June 19th. We will be going to Atlantis on 17th for the kids to enjoy the water park for a couple of days. I had the dreaded message in my cruise planner mentioned above. Also, many of my items such as Unlimited Dining has two prices and I cannot buy the cheaper one. Still bought it at $154 each. I'm not thrilled with the shore excursions so we may end up staying on and enjoying the ship in Cozumel. Honestly I'm going to have to drag my family off the ship because they all want to cruise so bad. They may be afraid if they get off they might not get back on for a year plus.

I did. The link online didn't work so I had to call. I gave them the certificate number and old reservation number then the new reservations number I wanted it applied to. It showed up in my cruise planner within minutes. I got a pop up that said I had credit to use. The remainder of my credit shows up in the top right each time I go into the planner.

We have two cruises booked yet this year and the cruise planner prices jumped today. I got some items before the sale was over but waiting too long on others.

We live in PA and can easily drive to Baltimore or NJ. With a family of 5 airfare gets expensive so this year we booked all our cruises from those two ports only to have them canceled so far. We will always consider ports we can drive to instead of flying for cost alone.

Thanks everyone, sometimes our youngest needs a break and a family dinner in the suite might be a good idea.

Thank you for the responses. Hubby and our youngest are most likely to use this. We will check when onboard and if it is an issue we will limit two to dinner in the suite. I honesty didn't think it was a big deal since they would be coming there anyways but at the same time if it is too cramped that won't be ideal. Just thinking of a quiet family dinner one night.

Adult daughter and I did it and really enjoyed it. Now my two younger kids want to do it so I have it booked for our next family cruise. If it isn't busy they stay up a little longer. I would do it one or two times but not a third.

We have 3 cabins booked for a cruise with one being a Grand Suite which includes in room dining with main dining menu. We have 3 cabins because they are free cruises and that way we don't pay for 3rd or 4th person. Are we able to order dinner in the room for all 5 of us or just the 2 booked in the room? Has anyone done this?

That far out they probably aren't listed yet. With everything that has happened from COVID they probably need to wait and see who is still in business. Royal has said they will offer more choices and lower prices. I've noticed a lot of choices for our November cruise.

Hotel/resort in USA with indoor water park like Splash Lagoon or the Wilderness Lodge one? I've created a list of backups but most of them require a passport except San Juan. Hubby and I already have flights for there so trying to decide if we want to spend a week there or switch it up.

We are currently backup planning in case our August cruises get canceled. We were canceled for a family cruise in June so we are heading to Mexico July 1st to replace that. The beginning of August hubby is supposed to take all 3 kids cruising and give me a break at home. They may end up in Ft. Lauderdale. The end of August is supposed to be a couples cruise and thinking either another all-inclusive or Atlantis in the Bahamas. We cruise on casino cruises so each cancellation and replacement trip costs us a lot more than the cruise would. Start running some numbers on places you would like to go and keep those handy till Royal makes their next announcement.

I love the concept but found the execution lacking. Mine wouldn't work in the casino and hubby's wouldn't work on the door. Taking it off to hand it to someone for a drink ended hubby's use of it.

I had read the article and looked at the numbers as well as discussing it with some other people. My take is the cruise lines and islands need each other. Yes the islands would prefer people to come and stay on the island but in a lot of cases that isn't realistic. None of these islands can house overnight the number of people who arrive by cruise ship. Also, the flight options and costs make it less likely these same people will visit for an overnight stay. The people who fall in love with an island because they visited it on a cruise will return and stay for a vacation but that will be the minority. We started cruising many years ago then switched to all-inclusive vacations for about 10 years and are now back to cruising. We are heading to Mexico July 1 because our July cruises were canceled. We do not spend $1,320 per person per day when we go on a land vacation. That is not realistic to us a family of 5. Island governments receive port fees, investment in infractions and aid from cruise lines. All of that needs factored in. We tend to spend with locals whether cruising or land vacation and rarely book the cruise line's excursions. We would be happy with a cruise or two to nowhere or the private islands but then want to visit new places. Will we decide to visit those places as land vacations if we don't cruise, probably not. We will stick to the more popular all-inclusive places that we've already hit like Mexico and Jamaica. We've also done Dominican Republic but could care if we ever return there. I don't see a lot of these islands suddenly becoming packed with land vacationers if cruises stop going to that island and I see the people and the governments losing out. Is cruising perfect for the islands? No but tourism of any form impacts these nations.

Our family would do it in a heartbeat, either no stops or private islands. However, we do enjoy ports and wouldn't want to do it for every cruise we take. I could enjoy a few of those until things get rolling again though.

We asked for the 125% on 3 of our cruises and it has been almost two weeks and no email so we can apply it to a future cruise. Someone had said they didn't get an email but after a week they called and was able to apply it. I tried and it did not work. I did not save a copy of the online form I filled out for the canceled items. We have 5 or 6 cruises booked and I want to apply it to the ones I know we will spend it on. It totals over 2k so I wish they would hurry up because I have some excursions I want to book but don't want to spend more money.

If you want to swim with dolphins Cozumel is the place. We cruise often and Cozumel has the lowest prices for dolphin excursions. Our family really liked it and found a great price during a cruise planner sale.