Posts

40

Joined

Last visited

Days Won

1
AndrewPunch's Achievements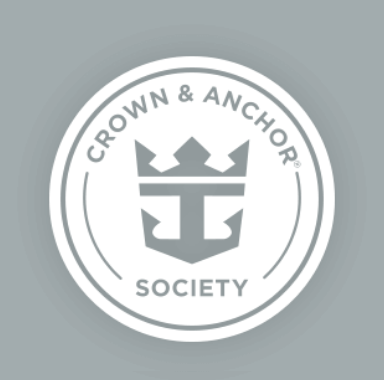 Platinum (3/7)
72
Reputation
Booked for our 20 year anniversary trip. Fingers crossed the world is closer to normal than it is now.

Hi All, Going on my 2nd Royal Cruise here in a few months on Symphony. I was on Harmony pre-pandemic and was kinda shocked how hard it was to find an early morning Bloody Mary. We are one of those early riser families, sleeping in is 7AM, typically all up by 530-6AM. One of my annoyances on the last cruise was finding a place to get a bloody before 11AM. Any tips where you can find one?

I just randomly went to the Royal Up site and entered my information for our Spring Break cruise at the end of march on Symphony and apparently it was open to bidding. First time doing this so hope I get the upgrade.

The fear of being in a cruise cabin for 3 days with my kids and no where to go is what concerns me not covid while paying for it.

We have a March Cruise and did the list of things that can happen between now and then. COVID drops back down and mask are lifted. Back to normal if you will we are going. COVID stays the same mask and policy is the same. Still going Ports start closing to US ships. Depends on which ones, may cancel Royal has repeated outbreaks that cause port cancelations, will cancel CDC issues another no sail due to a masssive outbreak. choice is removed from us. The biggest fear for us is contracting covid on vacation so our trip is half done and canceled. The second is the ship staff/other passengers gets covid and the experience is less than the value we paid for.

My 2 cents, as a highly trained internet googling expert, The government is going to shift or attempt to shift the focus from # of case to # of hospitalizations. If hospitalizations and death go up to taxing the health care system then cruises are getting another stop sail order. The good news is that whiles cases are and will continue to rise hospitalizations are not climbing in sync with them as they were last year due to the vaccines.

Spring break, kids first cruise. Should be fun.

Don't know if anyone has posted this but I found it interesting. You can see what status a cruise ship is as far as COVID is concerned. https://www.cdc.gov/quarantine/cruise/cruise-ship-color-status.html

Got $700 off our spring break cruise by making two separate payments, so yes if your spouse has a card check to see if they have offers as well.

Anyone double dip on these? The wife and I both have the platinum card mine has the $500 off $1500 and hers has the $200 off $500. I just used mine will have to call hers in next week for our spring break cruise with the kids.

I disagree the protocols should allow for a cruise to complete its planned itinerary. The prevention aspect is the most important aspect of it because the cruise will fail to deliver the promised value if one has to stay in their cabin and not have the "full" experience. I agree the response part was well executed but thinking of these larger ships that 1 sick person turns the boat around is a risky preposition until the vaccine is widely available.

Test cruise has failed. The question is it the protocols weren't followed or were the protocols not enough? IMHO cruises won't start in the US till summer and require a "vaccine passport"

Now for the big question, Did a passenger/crew not follow the protocol or did the process not work?

https://www.royalcaribbeanblog.com/2020/09/21/royal-caribbean-new-cruise-ship-health-protocols-include-wearing-masks-social-distancing What are peoples thoughts on the Healthy Sail Panel recommendations? I recall the Royal CEO talk about it needs to be a the same or better experience pre-covid for them to sail again. We did a lift and shift till 2022 for our next cruise but have some concerns about the recommendations. The biggest one will be the denial of boarding if there is an issue/pre cruise testing. We would be traveling from the midwest to Florida and who knows what will happen with the flying in a day early. How is Royal going to handle the your kid has a fever, thanks for coming but the door is that way? or what? The other issue is the open an honest culture mindset with crew about feeling sick. I know way too many people that need that paycheck where they will work through stuff but with COVID its going to be difficult to encourage that behavior. My 2 cents Royal needs to make sure that its employees are still made whole if they get sick so there isn't a penalty for reporting.

We had a spring break 2021 cruise booked and moved it to 2022 this week due to ending of lift and shift. We booked in Dec of 2019 but after reading the healthy sail panel recommendations the cruise didn't sound enjoyable. My personal thoughts is if they start in Nov with the test cruises they won't be ramped up till Jan/Feb, still in the shakedown period of the processes for COVID. Going to delay a year and hope most of these regulations are sunseted due the virus being under control.