Posts

69

Joined

Last visited

Days Won

1
AndrewPunch's Achievements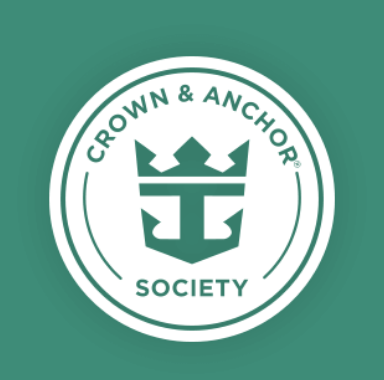 Emerald (4/7)
104
Reputation
Prior cruises I have seen Royal up's start getting awarded 2 weeks out. I wouldn't expect anything till after Aug 30th.

Best way to describe it is Inconsistent. Had some that are amazing tender, juicy goodness. Other's chewy, fatty tendon filled mess.

The way I am reading it you have to have received a shot within 270 days of your cruise which for us would be a 4th shot/2nd booster, not currently with the CDC guidelines. I don't want to deal with the testing to go to the ports, just don't know if I need another shot to meet EU guidelines. Of course got 5 months for this to change as well.

We have a Sept cruise booked out of Italy. I am reading the covid vaccine requirements and having it jive with the USA recommendations seems odd. We got our boosters back in October and will be outside of the 270 days to be considered "up to date" by EMA/EU standards. Do we go get another shot outside of the 2 shot with a booster series to be up to date? or is the USA 3 shot series enough? @Matt another good topic for the European summer cruise series.

Min was $500 and bid $700($1400 for x2) but there were 12 rooms open 2 weeks before. You can take drinks anywhere on the ship, only rule is plastic cups on the pool deck, no glass. 5-8pm complimentary cocktails in the suite lounge.

Got off Symphony of the Seas and first time in a crown loft suite (sky class) and it was great. We did the royal up because we were going to 4 to a oceanview balcony and it was great. I just thought hey bigger room better for the family but the other perks is what I was blown away with. 1. Reservations not needed: Everything I read about Symphony was get on board early, get on the ship's wifi and start making reservations with a pre-planned strategy. Instead got an email the week before and just sent my list in and Nadja and Jennie took care of it. 2. Reservations really not needed: The show schedule got all moved around so my reservations got moved and had to reschedule but couldn't do it in the app. Went to ladies on deck 17 suite lounge got a little piece of paper and walked right in to every show we wanted even like an hour before show time. I will miss this going back down in cabin class. 3. Suite Deck, more importantly suite deck bar. We had the drink package and several times I would have another drink handed to me before even asking. 4. Drink Package not really needed. The included beer and wine in coastal kitchen/suite lounge along with evening cocktails made me rethink the need of a drink package if I go up to this level again. 5. Checkin/Getting off the ship: So amazingly easy and getting walked off was a treat in itself. It just was amazing to meet so many different people all on the same ship having a different cruise. We were in the lap of luxury, others were boozing it up, others were gaming the casino (facebook slot pulls to gain casino points off other peoples money) and others were not enjoying it. Thanks this board and site for helping us plan and have a great time.

Terminal opens 11ish was told to show up then.

Just got the welcome email and this is our first cruise post covidand in sky class. The email says that sky class has the flex boarding times 1 hour before or after your check in window. Our current time is 11:30-12. Does that mean we can check in 10:30-11? Wanted to see what time people got on with this benefit aka what time to actually show up to the port.

Just got our Royal Up big accepted on Monday March 14th (10:00 AM CST) for our March 26th sailing. Seen these on a few other threads looks like Royal starts accepting bids 12 days before sailing at least currently.

Does Royal have any of those swimsuit water extractor/spinny things/Suitmates on the ships?

Last week the March 19th sailing started getting royal up's accepted. We are on the March 26th cruise and no one has posted getting them accepted yet. Looks like current timing is about 2 weeks out for the start of accepting bids.

I had to put in the address in Uber to have it come up: 2000 N Cruise Blvd, Miami, FL 33132

Playmakers or Casino and we all Kentucky is going to win.