 Posts

10

Joined

Last visited
Hoebo123's Achievements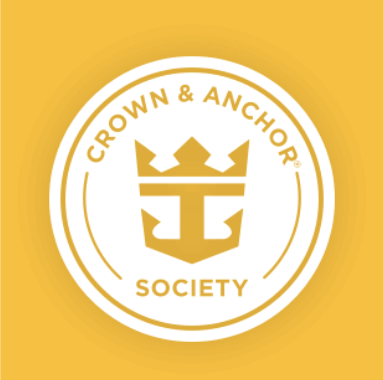 Gold (2/7)
6
Reputation
Speaking of COVID … I have really been enjoying your blog, SSA in anticipation of our 50th Anniversary sailing on Allure on 5/28. Well, that plan crashed & burned today when I tested positive. Attended a 1st birthday party for my youngest granddaughter last weekend apparently along with someone who infected several of us. We will reschedule something when we have a chance to talk to our TA. Oh well … when life gives you lemons … Thnx again for your wonderfully honest and insitefull writing. Enjoy your last couple of sea days,SSA.

Hi SSA ~ Really loving your blog. Glad you enjoyed Labadee. My wife & I were last there in the early 90's when we did the Western Caribbean w/a group of fellow teachers. It appears as though there is lots more to do there now. Seems strange to say "only 1200 staff for 5K passengers ", right ? But that's how it sounds to me. Does it seems like the ship is understaffed ? Typically over 2000 staff onboard, correct ? Enjoy the remainder of your adventure.

SSA ~ Thnx for the info. We are doing the same sailing on Allure in two weeks. I appreciate the head's up about the Saturday a.m. taxi issue. We are in the 11 a.m. boarding group.I'm thinking about scheduling an UBER in advance Friday night. I assume that lots of what you see & do will be the same. Were you able to book shows easily w/the RC app ? Hope you are enjoy the remainder of Day #1. Have a great week.

Good Morning She Sails Away ~ Excited for you. While solo cruising will be a bit strange for you, I'm sure that you will have a wonderful time. My wife & I are sailing two weeks after you on 5/27 to celebrate our 50th wedding anniversary. We have taken a half dozen or so cruises but first time on Allure. I am anxious to "go to school" while reading your posts. Have a terrific time.

Excited about our upcoming cruise aboard Allure's (5/28-6/5) Southern Caribbean sailing. My topic/question centers around formal nights. Can't seem to find any specific info re which nights are the formal dining nights in the MDR. Can anyone shed any light on this for me ?

My wife & I are sailing on Allure for 5/28-6/5 8 night Southern Caribbean cruise. Apparently, we will not be able to book any shows until we are actually onboard. Any indication, at this point, what the options will be ? I would like to be ready to pull the trigger on booking this stuff as soon as we board.

My wife & I, along w/a good friend are booked on Allure for the 5/28-6/5 Southern Caribbean cruise for our 50th wedding anniversary. I have linked our reservation w/our friend's to allow me to include her in all of our onboard & excursion planning. I have gathered what I hope is all of the necessary stuff to check us in next week. Will I need a photocopy of her passport for that process ?

My wife & I are booked on Allure for the 5/28-6/5 Southern Caribbean cruise. When we booked through a travel agent, about a month ago, she indicated that we had to take My Time Dining. The early seating was not available. Last night I was able to book our MTD for 6:30 each night which was the earliest time slot offered. I have two questions. Will this present a problem getting to the early entertainment venues on time ? We are elderly & turn into pumpkins prior to the later shows times. The website has not offered show times & the ability to sign up @ this point. Secondly, how willing is RC to switch us to the early dinner seating either through our travel agent now or on embarkation day @ the main dining room ?

My wife & I are in our 70's & both use CPAP machines when sleeping. We are cruising on Allure of the seas (5/27-6/5) in a balcony cabin. While info has been difficult to gather, it appears as though there is only one electrical outlet in the vicinity of the bed(s) & it looks like a European (220) receptacle. Trying to be proactive w/this issue to avoid embarkation day problems. Can anyone help w/this ?