 Posts

21

Joined

Last visited
GunnerGuy's Achievements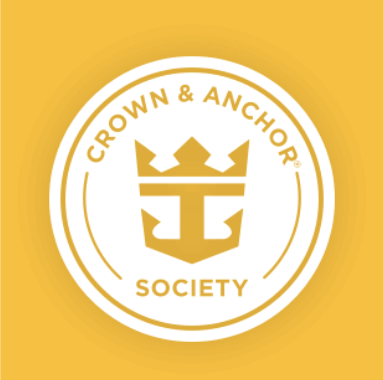 Gold (2/7)
16
Reputation
Thanks for the well wishes! We're fine for the most part now, just lingering symptoms, nothing serious...testing negative. Glad to hear your experience is going well up to this point

We're from Canada, out of fear of being stuck on the ship in an enclosed stateroom (rather than our balcony cabin) and being stuck thereafter in the US we did not disclose. We kept to ourselves for the rest of the trip and ate only in our room. We left at times during the day for the attendant to make up the room and only went to the outdoor places away from other. Obviously not the protocol thing to do but it was our judgement call and we tried to not impact anyone else. Kept our masks on basically for the rest of the cruise haha...

I wouldn't worry, I brought champagne on Allure last week and when I told them just before they scanned my carry on, they casually said that's fine and I went onward.

All I can say is stay away from the budget motels unless you know you won't spend any time there except to sleep and don't mind a bit of a run down look. Wife and i opted for the cheap cheap and went to red carpet inn, I've also stayed at rodeway next door in the past. If I had the chance to do it again, I'd spend the extra $100 a night to be more comfortable and feel a bit more safe.

Thanks for sharing your detailed thoughts on your Allure experience! My wife and I were on the ship last week May 8 to 14 and had similar experiences. It was very crowded but we found ways to have our own space at times. I found that depending on the time of day you could get easy access to food / drink / activities if you timed it right (off-peak hours I'll call it). I am curious how the covid situation has been on the ship, as sadly by day 5 I had contracted it and once we returned home so did my wife. We hand sanitized constantly and were semi-liberal with mask wearing, which probably caused me to get it (either during the theatre showing of mama mia, or during the my time dining with long lines and big crowds). Suffice it to say we had an all around great vacation and can't wait to do royal again, though next time we may opt to spend a little more for a newer ship.

GunnerGuy reacted to a post in a topic: MUST do (or recommended) excursions for Mexican ports or Perfect day coco cay

Does anyone know if these will continue into May? I'm a gold member sailing Allure at that time? Also curious how do the coupons works are the loaded on your seapass or physical coupons?

Does anyone know how picky or attentive the bartenders are to using the cards to buy drinks with your package? I know my wife and I aren't going to benefit enough from each getting our own "refreshment package" but just wondering how they are with getting a drink to give to someone else? (I understand it's a moral grey area but just want to see what other's experienced)

My thoughts too! Would love to hear people's experience with the Surf only VOOM.

Would like to know this as well. When I cruise in May we'll be disembarking at Port Everglades but aren't flying home until late that evening so would be great to find somewhere local to save a bit on cost to try and get an antigen test for return to Canada!

Hi all, Would love to hear from you what your experience has been in places like costa maya, Cozumel and coco cay for excursions? I'll be sailing Allure May 8th out of Fort Lauderdale. I'd say wife and I are pretty adventurous so we're up for most things but would love to hear it from someone who has first hand experience!

I just checked, about 2 weeks ago with the prior sale our agent got us. My wife and I are going on Allure from May 8th out of Ft Lauderdale oceanview balcony for $1750 whereas now a room nearby ours with the current sale (%30 per guest) is $2800 almost !! Yep...I'm glad we booked when we did.

PSA: Update, went onto my cruise planner and the VOOM packages are %20 off now ! Going to lock it in now and maybe later it'll go even cheaper. At least I'm more comfortable with this rate.

Thanks I'll keep my eyes peeled, may I ask when did you get your %35 discount?

Hi All, Canadian here...does anyone know if there's any hope for getting a better deal on a VOOM package before I set sail on Allure May 8th? Currently it's showing as only %10 off Surf only $23 / day and Surf stream $29 / day which is pretty steep in my opinion.