 Posts

247

Joined

Last visited
Allen2's Achievements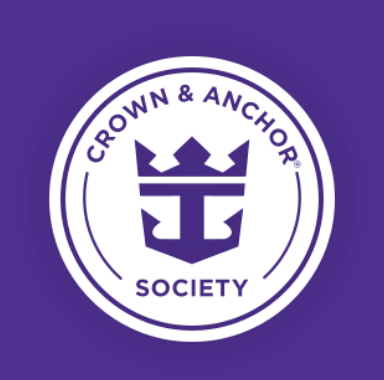 Diamond Plus (6/7)
195
Reputation
We leave Boston Sunday on the Voyager - headed north. Scheduled Tuesday in Halifax and Thursday in Saint John, NB. plus other ports coming and going. Fiona is projected to visit Halifax Saturday, mostly with heavy winds and some rain. So far no itinerary changes scheduled, but skipping ports would not be a surprise.

Anybody had experience with an e-mail from Royal just one and one-half days prior to departure - stating regarding your Royal Up that Royal Caribbean "may choose it for upgrade based on availability at departure time." Just received two copies of this e-mail for a Saturday departure. What likely is in store?

Personally: just got notified about "guaranteed" room, and lo and behold - the room was an upgrade! It can happen.

Allen2 reacted to a post in a topic: Allure first cruise from Galveston (Trade Event - Not for sale)

Kathleen reacted to a post in a topic: US CITIZEN BOARDING IN VANCOUVER- How long does it take to board?

Earlier this year, check-in took 2 1/2 hours for early arrivals. Friends who were forced to arrive late (just prior to TOO late) took about 10 minutes.

An added issue with these unknown time changes: if you are purchasing tours not sold by the ship, the time difference could possibly cause late return to the ship. The other side of the coin could be that you might miss the start of the tour.

Credit cards are good almost everywhere; American dollars in many places. Part of your answer depends on "how much" time you are spending in Vancouver. Having a few Canadian dollars and coins ($1 and $2 coins) costs very little in exchange fees and can be reassuring. Most taxi drivers will take credit cards - but do not want to!

Yes - just the same as flying (and paying for) first class on airlines - or even most trains!

If you do this - board the LAST car on the train. Totally better view from the open vestibule. Other cars have limited view in the vestibule between cars. This is quite the trip, even though it no longer "officially" crosses the Canadian border.

Several answers: sometimes the Shore Excursion department is able to book additional slots (tours) with their local operators. Yes, sometimes cancellations are available. If still looking on line, re-check often. If on ship, ask to be placed on waiting list. Also, look for similar "private" or non-ship tour operators.

Twangster is correct. One hundred percent capacity is almost a given during this time of high demand- a cruiser's worry should also be costs/availability of desirable cabins. We booked four 2023 overseas B2B cruises very early - price increases now add up to over $5,000.00 for the four cruises. For folks worried about later issues effecting the cruise, health, or other issues: the savings in the above example covered the cost of insurance several times over.

Too many "ifs" for a busy airport. Also consider how many ships will be in port upon your return.

Depending on cruise length, we have various-sized bags. ALL these bags have fit under the bed on all cruises (may have to "collapse" expandable luggage).

Celebrity has been good to us, although we are loyal to Royal. A "crossing" on Celebrity is wonderful. We have had two very poor experiences on NCL, as have our adult children. IMO, I personally would rate NCL below Carnival, if that tells a story.

At many ports, there are nearby off-site lots, and most allow pre-booking and require pre-payment. Service usually is to/from the port(s) by shuttle van, often with a trailer for luggage if it is a large lot. These lots are usually less expensive than parking at the port. Some hotels allow parking (for a fee), on-site, for hotel customers, often utilizing the hotel's shuttle van. All Florida East Coast ports have some or all of these services, as does Tampa.