Posts

256

Joined

Last visited
Recent Profile Visitors
The recent visitors block is disabled and is not being shown to other users.
CJS2766's Achievements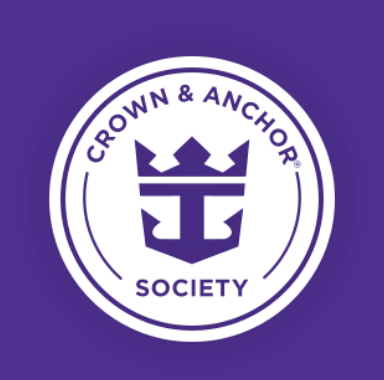 Diamond Plus (6/7)
265
Reputation
We are in a Junior Suite. Therefore, who would we go to to make CK reservations?

Hello all! Looking forward to our upcoming cruise on Oct 15! I have 2 questions though? What do you experienced cruisers do with your carry ons when you board early? I want to maximize my experience of early boarding since this will be our first time in a Suite. Since we do not have access to our rooms until later in the day, I really hate the idea of having to keep an eye on my backpack with all my important docs and misc. Is there an area where we can check it in? I'd love to hang by the pool and not worry about it. Second question? I assume I need to make reservations as soon as we board for access to the Coastal Kitchen? We'd like to eat there as much as possible if it's a better option than the MDR? Opinions on this? We are not doing any specialty restaurants this time around. Thank you all!!!

Thank you! I will make sure to keep an eye out!

Hello all, We have a cruise on the Harmony scheduled for Oct. 15-22. I'd like to be ready for early check in when it opens up and becomes available. Does anyone know about when that may be or how I could find out ahead of time so that I can prepare? I'd like to be as ready as possible for an early check in time. Thank you all!

Hello all, I'm already in the planning mood and was wondering about when Royal will release cruise info for Caribbean cruises for Oct, Nov. 2025?? Thanks all!!

We dealt with this when our Royal Caribbean cruise has a medical emergency on the way to Juneau last year. Sadly we all missed Juneau as the ship had to turn around halfway there to meet a helicopter. It was a sight to see for sure, but we will have to book Alaska again some time in the future as we never got the full experience especially since we missed the most exciting excursions we had planned.

Curious? What is the difference in the Coastal Kitchen vs the MDR? I know the CK is for suite guests only, but is the menu vastly different??

Hello all, After may cruises staying in a interior room, our last cruise was a balcony room. After having that room for a week, I don't think I can ever go back to an interior room again Well? now I've booked a Suite. Granted it's only a Junior Suite, but I'm hoping it's worth it vs a standard balcony room. If it is, I feel that I may going on a dangerous road wanted to keep stepping up My question is?? What perks (if any) can I expect with having a Junior Suite? I think I've heard that all suite guests regardless of what type have priority boarding? Is this true? Also, do suite guests have access to a different dining room? Just want to know what perks come with this room so that I don't miss out on anything. We will be on the Harmony this October. Thank you all!

I was originally looking there, but heard to many NOT good things about it. My co-worker just stayed there and she was not impressed. I guess all I can say is do your due diligence and research thoroughly. We chose the InterContinental for our stay.

That's where we are staying. Close to everything!

Like others have said, if you can find it at no more than $100 per person, I feel it's a good deal! We cruise this October and I purchased our passes this past Black Friday sale at around $90 per person?? We enjoy it as it isn't as crowded as other areas of the island and the lunch is so much better. I would wait until this years B;ack Friday sale and see what you can get it for.

I priced several flights from DC to Fla and I ended up finding a better deal on one way flights to and from Fla. We'll fly into Ft. Lauderdale (User to Miami) and after our cruise, we leave from Miami back to DC Saved about $400 if you can believe that!

Wow, nice view and it looks like it is close to the port! I assume plenty of places to eat/shop while we are there??

Hello all, It may only be January, but I'm already excited for our Oct 2023 cruise on the Harmony. I'm reaching out to the wonderful RC Blog family here to recommend a place to stay that's close to the port, but also a place that won't break the bank (I know, it's Miami, what do I expect!!! LOL) Also, anything that we must do when in Miami? Thank you all!!!

I was able to get the drink package and Coco Cay Beach Club through the app. I'm now trying for the internet package, but sadly, that only seems to be available through the website and not the app. Hoping things get resolved soon!