Posts

234

Joined

Last visited
Recent Profile Visitors
The recent visitors block is disabled and is not being shown to other users.
CJS2766's Achievements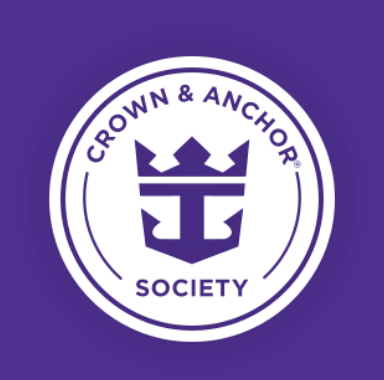 Diamond Plus (6/7)
248
Reputation
Hello all, we are excited to go on our first ever Alaska cruise in 2 days! Thankfully, we only needed to use one test each that we purchased from the Royal site. We now have 3 left over. What do you all do with these? I hate to think that they will go unused and expire. Our next cruise is not until Oct 2023 and I doubt I can use them at that point Anyway, for those if you that had extras left over, what did you do with yours???

Are you checking on the app? When I checked yesterday, I was able to move my time up to 10:30 on the app and printed out my updated sail pass.

I got a 10:30 for our Alaska cruise next Friday

I agree that the prices are getting beyond crazy. What gets me is the fact that people are still paying these prices!!! That is the unfortunate thing, as long as people keep paying these insane prices, there is no reason for Royal to lower them. Sadly, this is the case for homes, cars, cruise, etc... Guess there is ether A LOT of people with stupid money or people that don't mind being in debt for the rest of their lives. We have a Alaska cruise in 9 days and another cruise for Oct. 2023. If things do not normalize somewhat, we will have to seriously rethink a lot of things in life. I refuse to over pay for anything especially when we work as hard as we do.

Are you asking about the Flow riders? I would assume that water is not heated. I think I have seen them in use for Alaska cruises. I guess I will know soon as we cruise Alaska in 18 days

CP purchases finally available for our Oct. 2023 cruise. Sadly, all prices are crazy high!!!! Thankfully, I have time on my side and will monitor prices. Hopefully this coming black Friday will have better prices than they are right now. If not? this could be the first time ever we do not buy anything and will just have to be careful on our spending. I hope things get to normal soon, otherwise cruising will no longer be a viable option for us

We cruise on May 20th. Vaccine validation "finally" confirmed a couple of days ago. I was never worried as they will be checking it when you board anyway!

I am on this cruise the following week. I wonder if it will be cancelled for that sailing as well??

I have a WeatherTech desk phone holder. Love it!!!

Double points never hurts either!! That's a nice perk for sure

It's baby steps for me!!! My wife also loves baths, so I know this will be a hit with her!!!

So after many years or only ever booking a indoor cabin, last October we "finally booked" our first ever balcony room on the Symphony. Needless to say, we REALLY loved it. My wife said she can't ever go back to an inside cabin now!!! Well???? Now??? I decided to book our first ever Junior Suite for our next cruise on the Harmony of the Seas! I have a fear that now "I" will never be able to go back to a standard balcony Anyone ever make this mistake?? I better not ever book the next level up otherwise I'm sure to be in big trouble!!!

A "newbie" to the site and wanting to be um? deceitful? Not a good first post.

Curious to see what everyone's habits are when it comes to cruise planner purchases? Do you buy the 1st day it's available for your cruise regardless of the price or do you "hopefully" wait for the next holiday sale?? Of course I know that you can buy and cancel and re buy, but that at times seems annoying as you are potentially tying up funds on your credit card until that is all sorted out. Anyway, what are your habits when cruise planner items go live for your upcoming cruise???