Posts

140

Joined

Last visited
Recent Profile Visitors
The recent visitors block is disabled and is not being shown to other users.
CJS2766's Achievements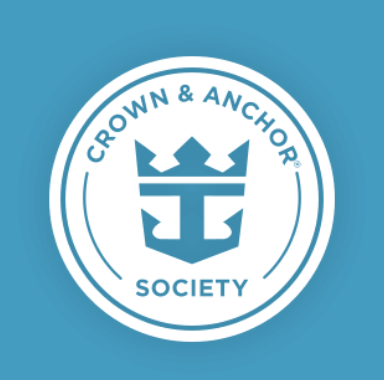 Diamond (5/7)
159
Reputation
OK folks, we are almost 3 weeks out from this cruise. Where is everyone? Am I the only one that will be on this ship? Am I cruising alone!

We are on the Ovation of the Seas. 7 night out of Seattle.

We are sailing in 24 days, already checked in but wondering when we will get cruise docs? I have seen where other cruisers for my same sailing have already received their cruise documents. Just so ready to get back on a ship!!!!

We are going next May as well. Good information here as to what to pack as this will be our first Alaska cruise ever! Really looking forward to it

Anyone have an idea what the count is for the Symphony sailing in 25 days? I'll be onboard then.

WAAAYTOOO reacted to a post in a topic: Symphony of the Seas - Oct. 16 - 23, 2021 (Western Caribbean)

I am SOOOOO ready for this trip. Just need to get through one more month!!!

Hello all! Forgive me if this is in the wrong forum. We are finally going on our first ever Alaska cruise next May and are super excited. My wife and I are huge crab lovers. While in Alaska, we hope to have some King Crab. Wanted to see where is the best place to eat King Crab in Juneau or Skagway since those are 2 stops. Ok, you veteran Alaska cruisers, what are your favorite places?

Hello all! With a little over 30 days to go until we cruise on the Symphony, I have to admit that I am nervous! Nervous at what? A positive Covid test. Of course my spouse and I had our vaccines a while back. My fear is that for whatever crazy reason one of us (specifically me since I work at a Elementary School) test false positive. I was considering going to my local CVS and being tested the first week or so just to see where we stand. Does this sound like overkill or is this a wise move before our actual test 48 hours before the real test? I just don't know what we should be doing to make sure that we can get on board that flight to Miami and get on that ship! Thoughts???? Carlos

So with the ever constant changing requirements for pre cruise testing, I am stressing with the 48 hour time frame now. I was set with 3 days before, but now that extra day makes things difficult for me as I fly in a day early to Miami but don't get in until 3:00 to 4:00 and the last thing I want to do is frantically drive around trying to find a testing place. I just spoke with RC and they say that they will be selling the Abbott BinaxNow COVID-19 Antigen Self Test starting tomorrow and will be roughly $70.00 to $75.00 per couple. My questions is now? What if for some crazy reason, one of us tests false positive? Are we out that money on the purchase of that test kit where as if I went to my local CVS or Walgreens, it would have been free for the test. All this is so stressful as I have several Cruise Planner purchases, Air2Sea flight tickets, etc... Trying to be the optimist, but it's hard. I'm hoping for the best, but what if we get the worst????

Baked Alaska reacted to a post in a topic: Ultra Spacious Balcony vs Standard Balcony Room: Worth it??

SpeedNoodles reacted to a post in a topic: Ultra Spacious Balcony vs Standard Balcony Room: Worth it??

Well, I put in the minimum bid. I just searched and found a video on YouTube for this room type and it does appear to be a nice size. If I get it for the minimum, I'll be happy. If not, I still have a balcony room and I'm fine with that as well.

Hello all! We are sailing on the Symphony on Oct. 16. This will be our first time ever in a ocean facing balcony room. We've always done interior and decided to spend a little extra this time for a balcony room. We received a email for a Royal Up. The prices seem a little high per person on the rooms for this cruise. I am looking at bumping up one level from balcony (which we have) to the Ultra Spacious balcony room. The minimum per person is $100. My question is? Is this worth it our not?? Just how much bigger is the "ultra spacious" room vs the standard balcony? Since this room is below a Jr Suite, I'm really trying to decide if it's worth the price to get a bigger room. The JS is just to much per person than we want to pay right now. Anyway, thoughts???

Yep, we are on the Ovation in May 2022 and the price REALLY dropped. Our TA emailed us yesterday and saved us a lot. I ended up upgrading our room for less than I had originally booked our cruise for. Have seen 2 price drops so far!

Add me to the list! @Sharlais the best! She's saved me a bunch as well for my May 2022 Alaska cruise twice now!!! Nothing like receiving emails from her telling you that she's saved you money.......AGAIN!!!!! LOL Very thankful to have her plan our trip. Thank you again Sharla!!!!!