 Posts

133

Joined

Last visited
Recent Profile Visitors
The recent visitors block is disabled and is not being shown to other users.
FloatyBoaty's Achievements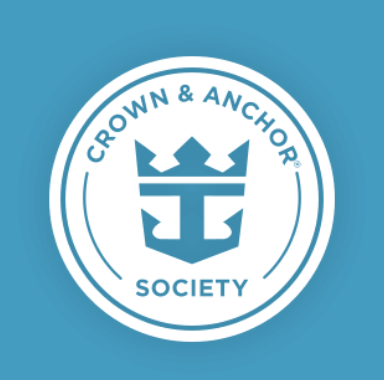 Diamond (5/7)
161
Reputation
FloatyBoaty reacted to a post in a topic: Medical emergencies cutting cruises short, a new trend for RC??

FloatyBoaty reacted to a post in a topic: Black Friday thread: post the deals you see for your sailing

Lucky! You're on Oasis? Nothing available to book on my January 13 Anthem through the app...BUT...I just checked on the Cruise Planner online and I was able to book Spectra's Cabaret! Will keep checking for other shows now - thanks for the head's up!

I just did this for the 3rd time the other day. My husband doesn't/cannot drink and I have had no issues getting the DBP for myself (and the refreshment package for him). It was a few minutes on the phone while they did the "permissions" or whatever. I did ask if there was a way it could be noted for further cruises - she said that they hoped to be able to get that set up, but it is not as yet. As everyone on here always says, if you call and get an answer you don't like, call back!

If you used a Travel Agent, they can have it changed so that your dining times match. If you booked yourself, you would need to call Royal - you're not on until July, so maybe wait until this sale is over. My Time Dining doesn't usually start until 6:30 or 6:45, so she would not be able to reserve at your 5:30 times in advance and you and your husband would probably be allocated a table for 2. It can be handled on the ship, but as you have enough time to deal with it ahead of time, I personally would take care of it now instead of worrying about it.

I received my Royal Up email November 14 for January 13 sailing. I had gone to the site myself probably a week or more before that to see if there was anything and also got the spinning wheel, so was surprised when I got the email. Also surprised because the cruise is almost completely sold out it seems.

Your account posted almost this exact same complaint/comment last week. I am absolutely not trying to be rude, but am wondering what you hope to accomplish by reposting it in a new thread? I can tell that the experience was very upsetting, but this is not a Royal Caribbean company site - perhaps you should take it to them if you're looking for some sort of resolution. I've listed a few email addresses for customer service that I found quickly online below. Best of luck finding some satisfaction. I hope I never have such a negative experience as you seem to have had.

[email protected]

Chief ExecutiveMichael BayleyPresident and CEO1050 Caribbean WayMiami, FL 33132

[email protected]

Other senior email adresses listed here: https://www.elliott.org/company-contacts/royal-caribbean-customer-service-contacts/

I've had great success with the Downy Wrinkle Release too - even on a linen dress. I spray everything as it comes out of the suitcase onto the hanger. It's not straight from the dry cleaner "pressed looking" but not close to a mess either. Other obsessive things I do - fold my most wrinkle-prone items with tissue inside the folds and use packing cubes. Packing cubes have been discussed in a couple of threads previously. You would think that they would compress wrinkles, but no! If you fold carefully and pack them tight, everything seems to come out neater than when just set in the suitcase. Packing for a cruise is fun, so I don't mind doing that. Going home, well that's another story - I grumpily shove it all in the suitcase, spending as little time packing on the last day of my cruise as possible!

I've been using Blue Lizard for the last year. I'm pale/burn easily and this has worked out great for me! https://www.amazon.com/stores/BlueLizard/page/7AFBB3F3-C450-4F2B-B99B-498580602966?ref_=ast_bln Some of the sunscreens that bill themselves as Reef Safe do contain one or more of the chemicals that were listed as not allowed on our first Caribbean excursion - not that anyone asked what sunscreen we were using, but tried to choose one responsibly.

My suggestion, which is what I do, is to make a calendar or spreadsheet of everything you already have booked - your excursions, current dining reservations whether specialty or MDR. When you get on the ship, there should be a flyer with all of the shows in all of the entertainment venues. There WILL also be one or more places in the promenade with staff stationed to help you make all of your reservations. I usually make all of my entertainment reservations first. Then I go to the specialty dining reservation kiosk and book or change all of those reservations. Then to the MDR podium, if necessary, to review my table placement and/or try to make any changes. You cannot do all of this in advance. There WILL be plenty of staff that will be easy to find to direct you to these reservation locations. Plan what you can now and be prepared to make your reservations onboard. And then RELAX and have fun!!!!!

I've got that going on too - there's a triple charge in pending transactions somehow for one item AND and a large pending charge for multiple items. Thanks to I think it was @FSUFAN, I looked more carefully at the Surf & Stream price that didn't go through/leave my cart (even though I got the pending charge) and noticed that it was for 2 full amounts instead of the lower price on the 2nd device. Insane. I'm going to wait a couple days to see if those pending charges fall off. In the meantime, I screenshot the cart that still has everything in it with the $total that matches the pending credit card charge. I generally love going through the Cruise Planner and figuring out all of my extras - a little fun shopping spree - but it's been more stressful than fun this time around.

Just sayin' that I like your signature - the fonts getting smaller as your cruises fade further into the past. Original!

It was up and snappy and I was able to choose something - and then - and then - it stopped. Just tried again and got the down for maintenance banner again. I can't even imagine what is going on over there (in Royal's Tech Dept, servers etc) to make this so unreliable on the first day of a sale. I do remember this happening during another of the bigger sales this year too though - was it Memorial Day? Oh well, will keep trying.

Happened to me too - did not screenshot either, but thought about it. Instead I jumped to another cruise and got it in my cart at 57.99, but then could not check out as the system started crashed. Ugh.

No luck getting anything to go through - some in the cart for one sailing, another sailing it won't even add to the cart. Will try again later.

I was just in my settings trying to figure out if I could stop them somehow. Popups are already blocked but these ads and videos are getting around that as of yesterday. Love the site, hate this new intrusion/annoyance.

Looks like the Cruise Planner sale starts tomorrow - fingers crossed that it's really a sale. Email JUST received: Ready for the Biggest Sale of the Year? The time has come to level up your ® cruise with sizzling hot Black Friday deals on your favorite vacation upgrades. Tomorrow, November 18, score UP TO 50% savings on beverage packages, Caribbean shore excursions, internet packages, specialty dining and more! Click below to mark your calendar and be on the lookout for the biggest offers of the year landing in your inbox soon!