Posts

86

Joined

Last visited
Profile Information
Gender
Location
Interests

Maybe I'll tell you all about it when I'm in the mood the lose myself with words...
KJ777's Achievements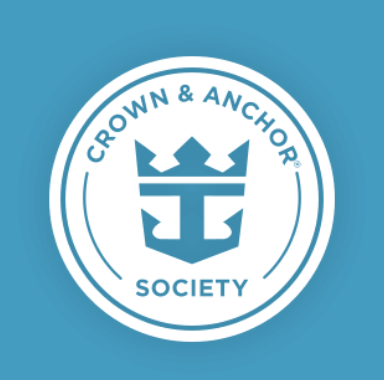 Diamond (5/7)
70
Reputation
@OrlandoDadI believe and from my experience in May, was that it was 2 days, 48 hours. We tested on Friday and sailed on Sunday.

From when my kids were little! when my kids were little!

We just started using MEI. Our TA is Jenn

@OrlandoDadwhen we were there last month they didn't actually open the doors to the terminal until about 11am. People were lined up outside but it wasn't crazy. Yes, there was a specific line for The Key. It may have been the same line as the Suite guests. We got up to the MDR for the Key lunch around noon and the bars were open. Wish we were that close to the Port! Got off the boat and had a 9 hour drive back to NC. But totally worth it! Have fun!

We used GoPort! Great service!

They briefly looked at the docs while we were in line before the terminal building opened. They were really just letting you know to have them out and ready. As @Pooch said, it was really pretty seamless with the exception of the people that can't read or get in the right line. Obviously, Suite guests and Key guests do get to go through first but still the wait wasn't bad at all. Same with debarkation, a little bit of a wait in line but we were off the ship and on our shuttle bus in less than an hour once they let us through.

It took at least a week for our points to show up from our last cruise. Sounds like you've been waiting a bit longer.

I'm not sure about taking reservations at Port Canaveral. We used GoPort and you and you can reserve with them. We used the snooze & cruise package, hotel and parking. The parking was only $80 for the week we were on the cruise. Here's the link Port Canaveral Parking Package with Cruise Transfers | Go Port

I feel like I'm repeating myself but all these threads seem to coincide with our experiences. Sailed on the Harmony week of May 15th, while the food wasn't horrible or bad, it was not as great as I remember. One night hubby had the Ahi tuna and it was overcooked, I had salmon one night and it was perfect, the last night it was overcooked. One of the worst (and I hate saying that because it seems mean) was the bananas foster desert. Honestly, I think they used plantains and not bananas because they were very hard and tough. I agree with @Ampurp85, I think it's staff and supply issues. I think it will get better

We here on the Harmony for our cruise starting May 15th. There were definitely long lines for both reservations and non-reservations. The reservation line did move pretty quick and we actually were able to get our time moved up a little (15 minutes). I agree with others that they're still dealing with staff shortages but for the most part I think our service was pretty good. A little bit of a wait at times for drinks and refills but totally expected.

We booked with NextCruise when we were on Harmony last week. We got the $200 deposit (2 guests) and $100 OBC. Went back to the room and had it transferred to MEI, she emailed me the next day to tell me she got us $550 in OBC. So, I don't think you necessarily get a better deal but it's convenient AND transferring to a TA is worth it.

We got there about 1030am, our checkin time was 11am. But the lines weren't too crazy and once they opened the doors it went really quick. Wait time outside was maybe 15-20 minutes

We went on the Harmony May 15th. There were lines already formed when we got there but we were on the boat in less than an hour.

@OCSC Mikewe were there last Monday on Harmony. Drizzly and windy but still managed to have a great time. Only bummer was some of the excursions were cancelled due to the weather but OBC was issued. Have fun!

We just got back from our cruise on Sunday. Also had the Key and got the Chops lunch. As @San Diego Garrettstated, it was very limited with what was offered. I didn't think it was bad but wasn't anything to rave about. Hamburg, filet and another item were the choices. I think the best thing was just being able to go in there and sit for awhile minus a huge crowd.