 Posts

45

Joined

Last visited
Bob Burd's Achievements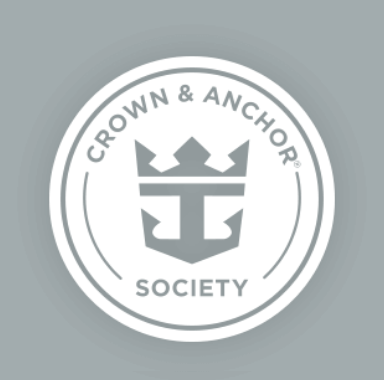 Platinum (3/7)
16
Reputation
Navigator 1100 passengers 1200 crew. January 17th 7 day

Thanks. Enjoy your cruise. I've brought wine on board before but this is my first time on a B2B. Wasn't sure how it works on the 2nd leg. Thanks once again.

On a B2B, can you get wine from a port in the first cruise and then they give it to you the night before which you can then bring on board for the 2nd leg?

We are using the MyVegas complementary cruise for a B2B on Navigator Jan 17th and then the 24th. One of the cruises I already upgraded to a Balcony. The other I'm still in an inside cabin. My question is, how can I calculate what I'm offered originally and for me to try and get an upgrade and what the price should be. On my last cruise on Adventure, I was able to upgrade a few times and depending who I got, I received difference responses. I know that is common, if you don't get what you want call again. My example for my 7 day cruise is the cruise fare is 965. Right now it's at around 550. Let's say Ocean view is 1100. Do I go off of (or tell them) 1100-965 or is it 1100-550?? I only got off of Adventure 2 months ago and I don't quite remember how I was able to eventually upgrade to a jr suite. I'd like to do the math on my end before I get on the phone with them. Thanks in advance for any guidance.

I went December 1st sailing from Galveston. It was the easiest time we have ever had getting on and off. We parked close to the ship and was on the road in about 20 minutes or so. This was pre-omicron so we had no problem with any activity and no issues with dining. We did the MyTime dining. Hopefully someone gives you a more updated cruise experience.

We did the Mayan Ruins part and we loved it. Unfortunately our sail time leaving Galveston was changed to a later time and they had to cancel this excursion so we just did the Mayan ruins part. Highly recommend it.

My wife and I like to golf, so I'm contacting the courses and we might just do things on our own as well. Enjoy your trip. If you don't mind replying back to let me know how it went. We are looking to see how easy it is to get off the ship and thru customs. On adventure a couple of weeks ago, it took maybe 10 minutes to get off the ship and thru customs to my car which was only feet away. For this LA trip, we have a noon flight from Long Beach which I know i'm cutting it close. thanks, Bob

Bob Burd reacted to a post in a topic: ADVENTURE of the seas - December 1, 2021, AND April 29, 2022 (14 days)

I had the regular SeaPass card. What was different was I did not get them at the port when checking in. I got it when I went to my cabin for the first time and it was in an envelope. Not sure if that is a new procedure or not. I had not gone on a cruise since 2019 before this one.

Thank you very much for the recap. It's appreciated. We sometimes do the RCL excursions and sometimes we go on our own.

Thanks for the response and I'll watch out for Matt's trip. I'm coming from NJ so I'm not familiar with that part of Mexico. But I could not resist the Free MyVegas cruise. But in reality, not free after a visit to the casino!! Just became Diamond so I'm looking forward to it.

We are going on this on the Jan 17th cruise. There doesn't seem to be many excursions. Can anyone help in suggestions for these 3 ports whether thru RCL or on your own? I looked at a past cruise compass and Mazatlan golf was recommended in the daily compass. Has anyone done that?

Hi All, Just snagged a MyVegas comp for this 1/17 sailing. I wish the Balcony rooms were not so high right now but beggars can't be choosers!!! We also bagged another MyVegas for 1/24 to make this our first B2B. Any suggestions on the excursions for this cruise?

There are a lot of MyVegas RCL cruises available. Leaving from LA, Barbados, Galveston. I just booked a 7day from LA. I just got back from a MyVegas one from Galveston.

Was on Adventure on the Dec 1st sailing. Customer service told me there was 1700 on it. There were really no lines for anything and you could get lounge chairs at the pool at any time.

We just did the Dec 1st on Adventure and parked in the Express lot port of Galveston. It's probably less than a 100 yards and we just carried on our one big piece of luggage with a couple of carry on. It just took a couple of minutes top. We were on the ship in probably 20 minutes, if not less. Just have your paperwork ready.