 Posts

82

Joined

Last visited
Bob Burd's Achievements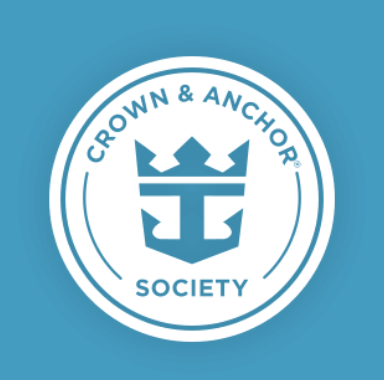 Diamond (5/7)
49
Reputation
We ended up not doing the cruise. But in the future I would like to do it. Or we might just do two separate cruises in different years.

I think you are running into what I ran into as I didn't know the fine print. I didn't get to 800 till the last night late. I logged on the the casino royale website and saw complimentary cruises. It said complementary but it wasn't. I called the next day or the 2nd day after the cruise. I was told I needed to do it on the ship. I complained to the rep and they talked to the supervisor and allowed me to get an interior room on a select sailing. If I ever get that 800 points again on a cruise, I won't make the same mistake. I wish the casino rep on board had said something to me. I went to them a number of times. A heads up would have been nice. Hope this helps.

Congrats on the big win. We spend a bit of time in the casino as that is where they get my money... What game were you playing if you don't mind me asking?

Thanks for the replies. I edited my response here. The program must have been different as I found my original paperwork. I actually did this in 2013. The contract says specifically no expiration date. I'm betting that they changed the program as this was a new program it says in the paperwork. Now I just have to contact them which should be a lot of fun.

I've had a next cruise that I put a deposit down in 2015. It shows up in my reservations still. The travel agency that I had is out of business so I wanted to change it to MEI. I call Royal up to see if I could do that or if I just have to do it when I want to do a cruise. They said my next cruise expired because I had to use it within one year. The 200 I put in is forfeited they said. I don't remember that being the case at all. I thought you can book it anytime in the future with no expiration date. Before I send a not so nice email to where they said to send an email to that handled agency changes, I would like to get the experts which is usually the people on this board. Thanks and if I'm wrong, then that is on me. I would never had done it in the first place.

We just got back from a cruise from Miami port. We stayed at the Aloft by the airport and it was very nice. Was extremely reasonably priced. Close to some restaurants and a starbucks. We parked in their lot for $7 a day and we ubered to and from the port. Could not have been much easier. The uber was around 23-25 each way.

Wife and I are thinking of doing a TA from Cape Liberty(we live in nj) to Rome. It's on the Enchantment, which I know is a smaller ship. The cruise is pretty cheap for the amount of days. I have some concerns that I figure others here could give their opinions. I look at it as a good way to get to Italy for pretty cheap. Almost the same as a flight from the NY area to Rome. 1) The ship is on the smaller side with not as much to do as compared to the bigger ships. Is that a possible problem? 2) is going across the Atlantic the first week of May a problem in the smaller ship and would it be warm enough to even go in the pools? 3) Do they do anything extra in regards to entertainment on such a long cruise. I'm aware, the production shows would be the same, but what about the other entertainment? 4) is the menu different on such a long cruise? 5) Do you go stir crazy on such a long trip? We have done an 11 day before but that was on Anthem or Explorer. 6) Once in Italy, would you recommend a travel agent as we would want to stay a few more days. thanks in advance for any help. It's a lot of time off of work and I already have 2 other week long vacations in 2023. So on the fence.

It takes a couple of weeks usually for there the obc to show up on your reservation. I believe at that point you can use for any any pre cruise purchases.

Just got onboard Freedom and found out due to the storm they canceled perfect day and Nassau. Bummed about perfect day. Going to Jamaica. I know they can't control the weather and they made the best of a bad situation. They refund port fees I believe, but do they do anything anything.

No luck yet. Still says submitted. I board in the morning. I only did around the lowest bid.

I'm on Freedom of the seas out of Miami. It's a 4 night cruise. Going to Myrtle the week before and figured since I'm half way there, let's go on a cruise.

Per person. I'm hoping to 'win' my Royal Up for my Nov 7th cruise. The last year during covid times, I was successful every time. I was lucky.

yes. It doesn't have to be just used on the machines. Any of the bars will fill it up.

My memory is gone. I don't remember if it was there or not. I believe there was something i'll call past where the lounge chairs were and it was a paid option. IF that is the day beds, then I think it is there. I hope someone else can let you know. IF it's on the planner as an item to buy, then I would also assume it's there.

Yes it has the free lounge chairs. A bar there. Volleyball net. towel station if I remember correctly. Food which was very good. It also had these rafts out in the water that you can use if I remember it was that beach. Fun getting in and out of the raft. Had a swim out bar too. I think you could walk it. If my memory is wrong about any of this. Please correct me anyone.