 Posts

22

Joined

Last visited
Recent Profile Visitors
The recent visitors block is disabled and is not being shown to other users.
egd207's Achievements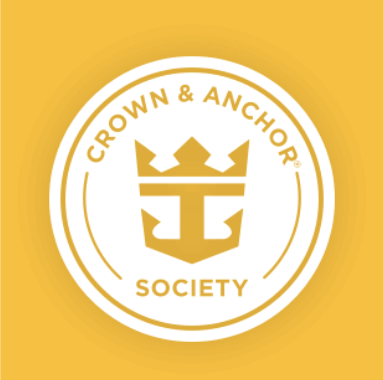 Gold (2/7)
7
Reputation
If you have been exposed to a positive case of covid with close contact you may not show a positive result yourself immediately. You could still be incubating the virus and become positive while sailing thus exposing other people on the ship. Once you've been exposed it can take 3-5 days for you to have a + result is my understanding. I wouldn't want to expose others, I would cancel..

Does anyone know if someone sailed with a birth certificate only and they contracted covid on the ship would RC be able to fly them home as they state they would do. Or will they be unable to fly due to lack of passport.

Thank you both for your input. I totally agree with both of you. If the service is poor no tip should be provided, exceptional service rewarded. I just wasn't sure if I should do a percentage based tip or flat amount. This information was helpful.

We rented a cabana at chill island @ coco cay. We are a party of 8 people who will come and go through day. Can you recommend an average tip that people give the server at the end of the day.

I guess I got lucky. Able to save on both cruise fare and planner items.

Trying to reach Royal since 7a EST. That is their posted hours of operation. Want to reprice my cruise fare. But at 7 message said closed at this time, and same message again at 8a. Thought I might have difficulty getting through being a busy day, but didn't figure it would be closed. They don't have hours on the weekend, this stinks.

I vote NAY on the return to self serve, People cannot be trusted to not touch food and put back, Lick spoon (gross), or multiple other offenses. And just touching a serving utensil after many people have already touched makes me squeamish.

Thank you for the information. We will be on Anthem in spring. Traveling with a couple of people who many enjoy doing these while onboard.

Thank you again. Looks like a perfect outing for us.

Was there walking involved with the gardens part of the excursion? Or was it all travelled in the tram? We are much older then you and can walk ok but steep grades walking might be difficult. Thank you for your review and pics, all very helpful.

Has anyone ever done the Mendenhall Glacier and Gardens shore excursion. We are planning a trip in September of 2022 and are looking over the shore excursions. I was wondering how long a time they give you at the glacier and what the gardens part entails.

Neesa reacted to a post in a topic: Just got off Symphony - Advice for people with children under 12

sammy79 reacted to a post in a topic: Just got off Symphony - Advice for people with children under 12

fireclan reacted to a post in a topic: Just got off Symphony - Advice for people with children under 12

So sad to read this. We're traveling with children in the spring. Will have to keep an eye on things until we get closer to see if they improve. If not we may cancel. Not bringing them somewhere that's suppose to be fun and ends up disappointing.

When we booked our cruise we chose my time dining. We have 3 children ages 4-7-14 sailing with us. I recently heard that children are required to do set dining time due to covid protocols. Can anyone confirm this. If this is true I hope the earlier eating time frame isn't full since small kids can't wait until bedtime to eat.