 Posts

71

Joined

Last visited
Recent Profile Visitors
The recent visitors block is disabled and is not being shown to other users.
JNS123's Achievements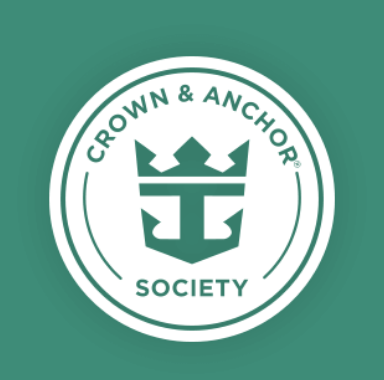 Emerald (4/7)
19
Reputation
After months of excitement and anticipation we finally went on our first cruise. We had really high expectations for this sailing and thankfully the experience lived up to the hype. We were a bit anxious to sail on Allure with our kids since the ship did not have as many activities compared to other Oasis Class Ships. However, we found that that would not be too much of a problem as we thought it would be. Embarkation- Embarkation was super easy. Being in a suite allowed us a smooth check-in. We reserved parking close to the terminal, so we did not have to walk much at all. Porters where everywhere so we handed them our bags and proceeded inside the terminal. Afterward, we were escorted to the suite waiting area, where we went through security and completed check-in with ease. Stateroom- We booked a Crown Loft Suite and do not regret it. We had plenty of space in the cabin along with a spectacular view from the balcony. None of us realized how large the room really was until we were in it. The two bathrooms was a real gamechanger since the kids could have their own bathroom instead of having to share. The room was clean and well kept. Definitely going to book more suites. Quality- Going into this cruise we were anxious that we were going to find the ship run down compared to other ships. However, we were pleasantly surprised to find the ship to be clean, well maintained, and modern. Service- While onboard we experienced exceptional service from all the crew. Notably our suite concierge. Before we even got onboard, he made sure that all our request were attended to and reserved shows and dinner for us. Our stateroom attendants were also awesome. They made sure that anything we needed in the room was there, but they were also kind. Every time we passed them, they made sure to greet us by name asked us if there was anything we needed. We also where amazed by the Coastal Kitchen Staff. They were very attentive and always made sure our food was up to our liking. They were very welcoming and if we needed to be somewhere after dinner, they would make sure to bring our food early so we could make it to our plans on time. Activities- If you look at the many activities offered onboard there is an endless list of things to do. However, we found that most of the things we could not do. For instance, all the activities that are 18+, my wife and I do not go to since they do not interest us and most likely have something that we consider inappropriate. We also do not go to any of the game shows, bars, or casino. This made it hard for us to find something to do. It was frustrating as we were not able to use all the venues available, but we still managed to enjoy they day by sitting on the Suit Deck or by the pool. Entertainment/Shows- Most of the shows where absolute stunning. OceanAria was really cool as you got to see the divers and the two extremally talented men who did the balancing stunts. The IceGames was incredibly fun to watch. Mama Mia was not the best. We did not enjoy it as we felt it was boring. However overall, we enjoyed the shows. Food- We booked the Unlimited Dinning Package for this sailing but after eating at the Specialty Restaurants we think it was a waste. Chops Grille had very dry steak. Giovanni's Table had slow service and mediocre food. The only two restaurants that we enjoyed where Izumi Hibachi and Samba Grill. The food there was amazing as well as the service. From now on we think we will get the 3 Night Dinning Package. Being in a suite gave us access to Coastal Kitchen all day. The food there was unbelievably impressive. We came in there not expecting some of the greatest food. All the waiters there were super patient and kind were always very attentive. The food there was very fresh and always cooked right. CK was our favorite restaurant by far. Disembarkation- The disembarkation was ok. Our concierge told us to meet him the Champaign Bar so he could escort us off, but when we arrived, we just stood in the line and exited the ship like normal. I do not know if we made a mistake or something else, but overall, the disembarkation was fine. So, in the end we all really enjoyed the cruise. It was relaxing and fun at the same time. Even though we could not find many activities to do we still enjoyed ourselves by just relaxing. We also plan to only book suites as some of the amenities such as Coastal Kitchen and the attentive service really made a difference in the overall experience of the cruise. All of us are incredibly happy with this cruise and plan to sail more with Royal. Thank you for reading my exceptionally long review.

Do I need to make reservations for my 13 year old to go to the teen club? Thanks

I just noticed this message at the bottom of the list of suite amenities: Can someone explain what is Gold and Silver dinning? Thanks

It is a power hub with two USB and 3 AC plugs. https://www.amazon.com/Cruise-Power-Strip-USB-Outlets/dp/B07BHVKPC3

Recently I just bought the power extender that Matt recommended, but I wanted to know should I put in my carry-on or my checked baggage?

Our first cruise is this November, and as the date started getting closer, we began thinking of maybe doing more cruises. However we are on edge with the idea since we don't know if we will enjoy the cruise enough to want to do multiple cruises per year. I think I will want to do more cruises, but my wife is more hesitant. When you went on your first cruise, was the experience more awesome than you imagined, that it encouraged you to book more cruises? Or did you just make cruising a once in every 2 years type thing? Thanks.

It is An-All-In-one tour in Honduras.

We are doing one shore excursion through royal, how much cash should I bring?

I am going on Allure this November, and I recently just looked at the dinning venues and this is what I saw. Does anyone know what this is?

Can anyone send the most recent health protocols since the ones on the RCCL website say that vaccination is still required. Thanks

So as long as my last name is on the kids passport and her last name is on her passport we are fine?

We are sailing on our first Royal cruise, this November. We are going as a family of four. However, my wife has a different last name than me and my kids. Does this mean that we will need to bring any extra documentation to the port? Thanks

I booked an Icon Suite, on the May 25, 2024 sailing. It is a Western Caribbean sailing, and by then hopefully any logistical issues that might pop up are resolved. I am really looking forward to it!

We booked our first cruise last May through Costco Travel, and since we booked a room on the more expensive side, we received a 1200 dollar Costco gift card. I personally think booking through Costco is better than NextCruise since we use Costco very often and can purchase a wider array of items, but what is your opinion? Thanks.